Tanzania offered us a lot of surprises: moment with artist street kids, a lot of animal viewing in Serengeti, swim in Indian Ocean in Zanzibar… And a lot of new friends!!! With this short post we would like to thank them for the nice time we spend together!
In Mwanza we spent a nice day with Adam, Jordan and Larry: 3 Canadians coming here for one month to teach at Mwanza University. Thank to them we met Gilbert and the Pamoja Centre! 3 guys looking like basketball players, long T shirt and askew cap!!!
Unfortunately we couldn't go on safari with them because of schedule issues but we met other new friends during our trip in the wildlife: 2 Dutch couples: Gejs & Nelly and Thomas & Lisanne. All of them are very friendly but we exchanged more with Thomas and Lisanne (a bit younger than us). Thomas came here 2 months ago for a placement in the poultry industry and Lisanne his girlfriend came after for holidays. On the campsite we met two Spanish people living in Reunion Island: David and Haizea. After their safari they go to Zanzibar… Good opportunity to meet again!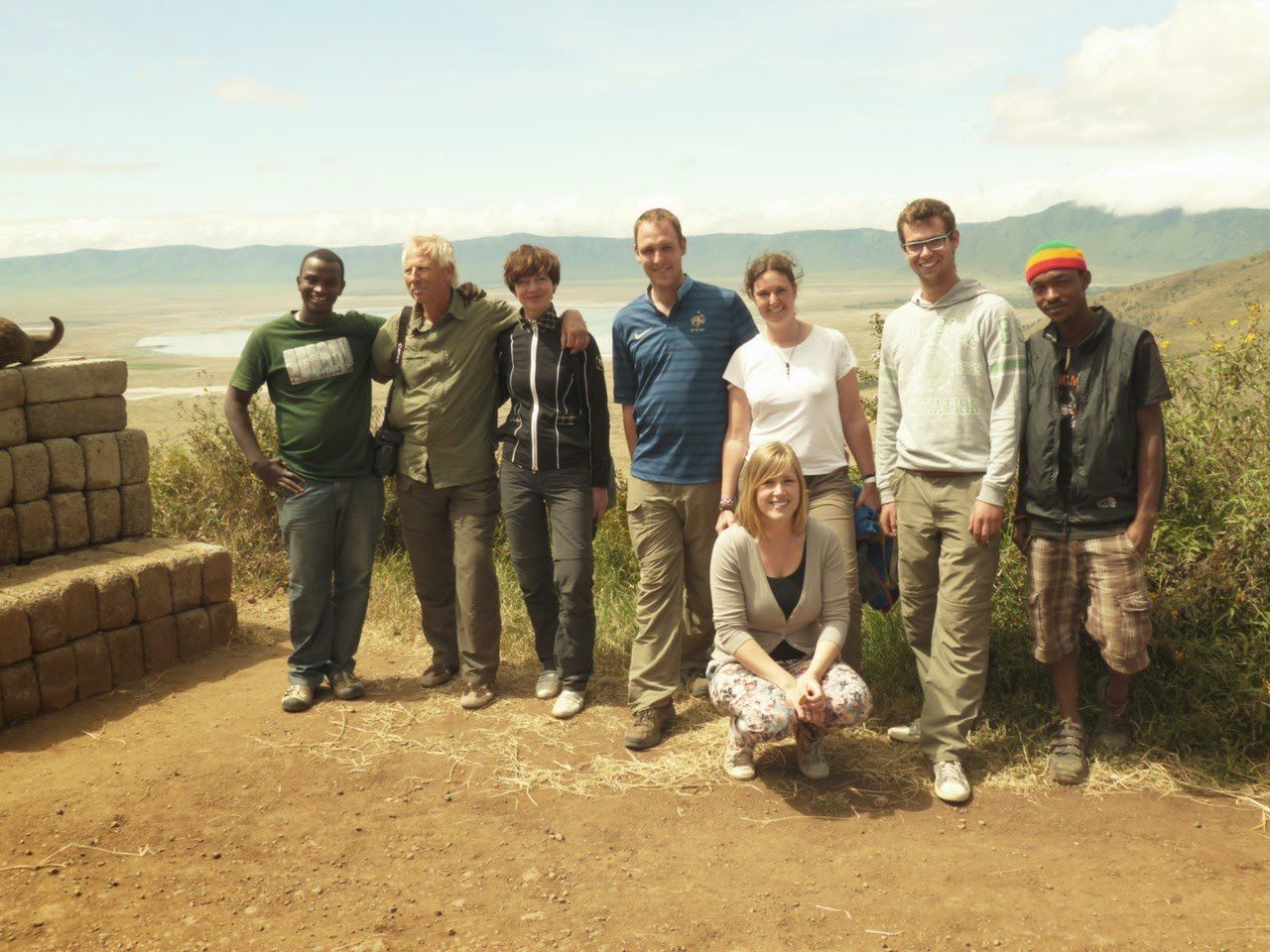 Sam, (notre chauffeur), Gejs, Nelly, Romain, Flo, Thomas, Swedi (notre cuisto), Lisanne
Before swimming at the beach, Thomas Lisanne and we went in the same hotel in Arusha. It's very nice to spend moments together and to share cultures, anecdotes and memories!!! After that it was a chain of coincidences: At the hotel we met Zsolt, an Hungarian guy in holidays and on the way to a restaurant he recognised Leonardo in his previous hotel. Leo is an Argentinian living in Paris and in Africa for his research. All together we spent a nice evening: smiles, discussions, and games!!!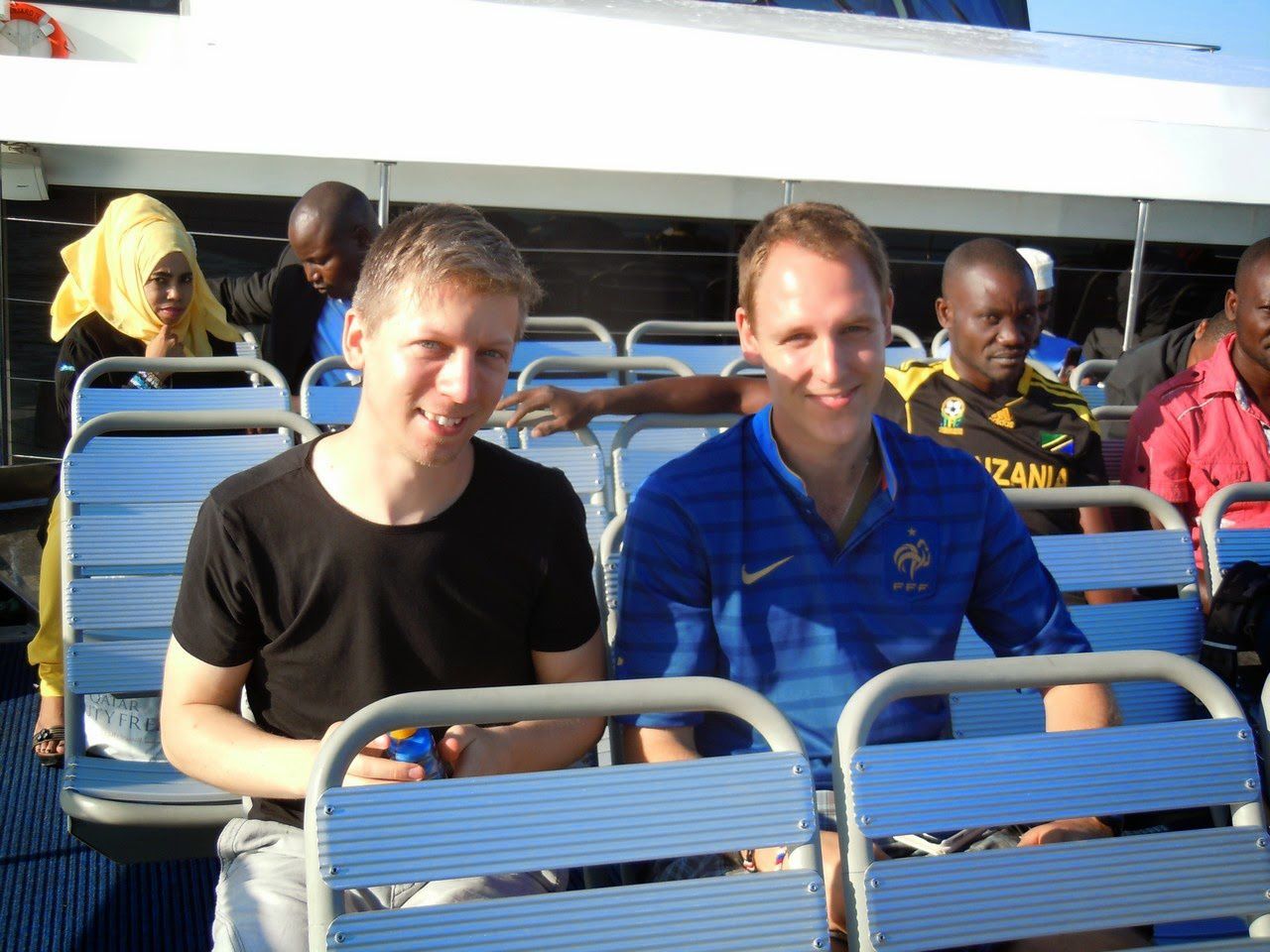 Zsolt and Romain on the ferry to Zanzibar
The next day, Thomas and Lisanne went back to Mwanza, we went to Dar, Zsolt to Serengeti and Leo stayed in Arusha… But not for long… In Dar, Leo, Zsolt and we, were in the same hotel and we met again in Zanzibar (we actually shared the same dorm with Zsolt). Walking in the street, Zsolt met one of his Couch Surfing friend: Wendy a Belgian girl!! One contact more for us: her sister lives in Australia!!! And because it's a small world, Zsolt had another friend in the staying in the same hotel: Chrystelle: a US girl coming here for a placement at the hospital!!! What a chain a great things!!!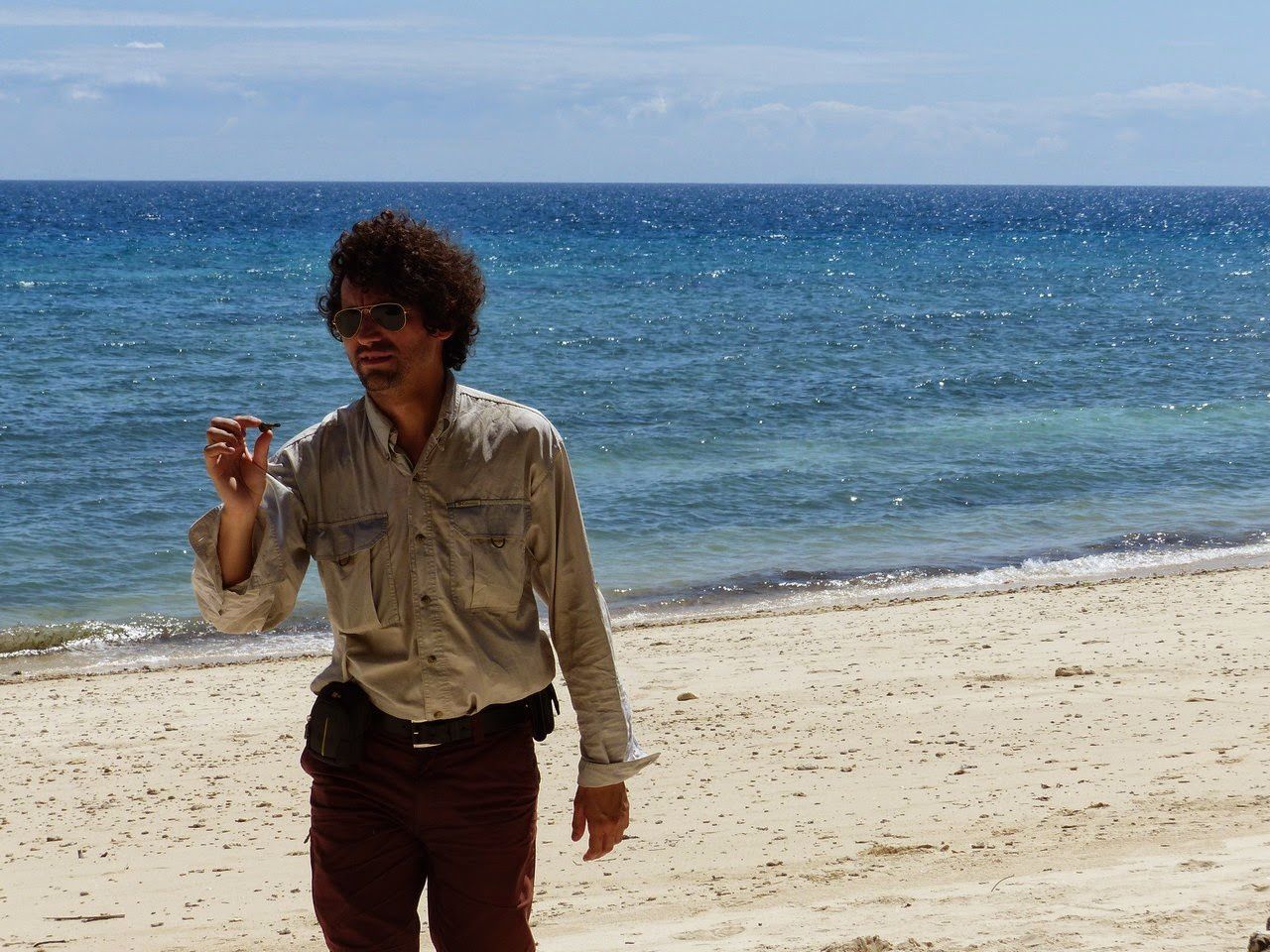 Leo with Indianah Jones style
Last but not least, we also met David and Haizea again!!! They proposed us to come to Madagascar with them…but that will not be possible, it's very expensive…. (but never say never)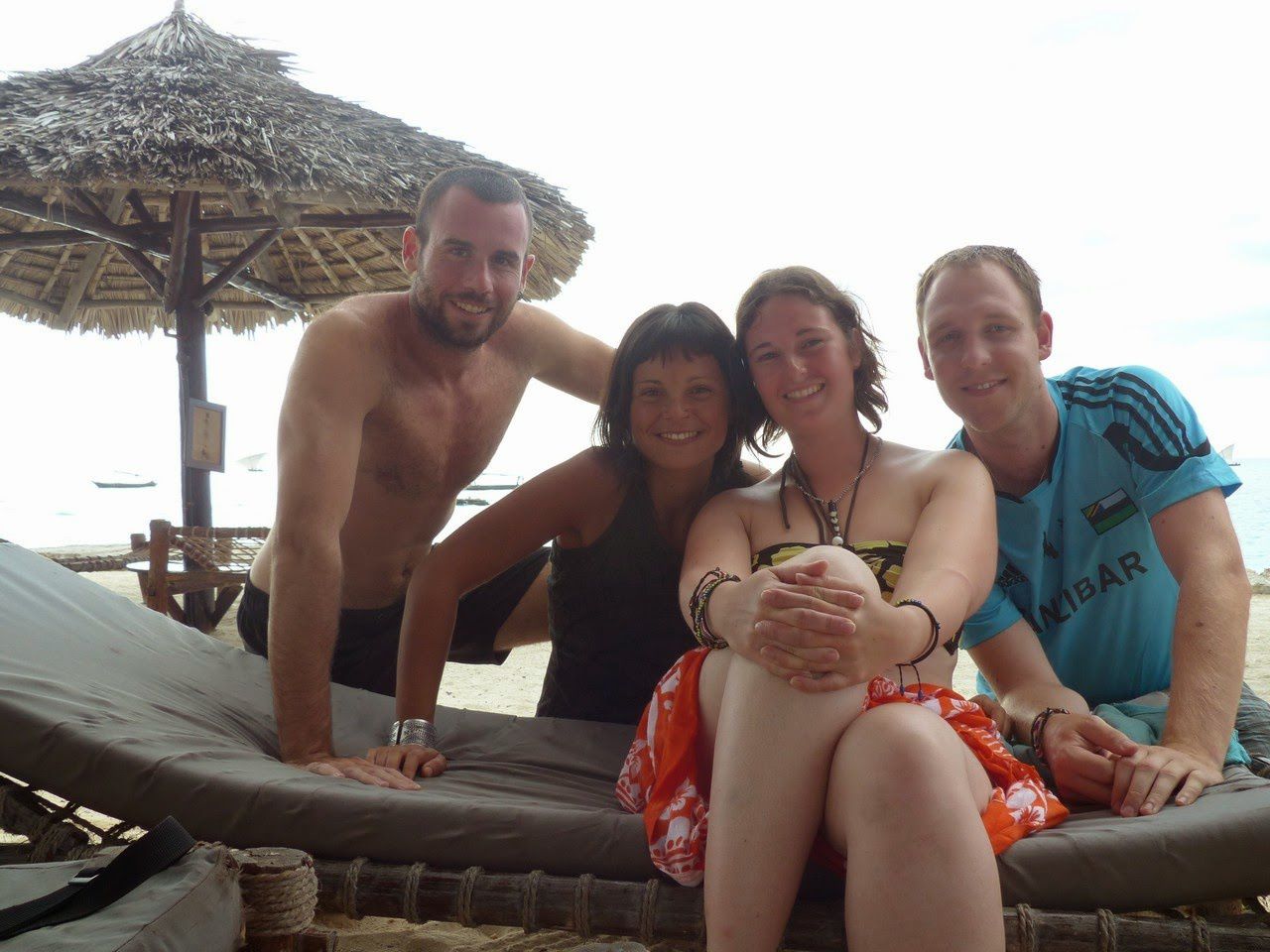 David, Haizea, Flo and Romain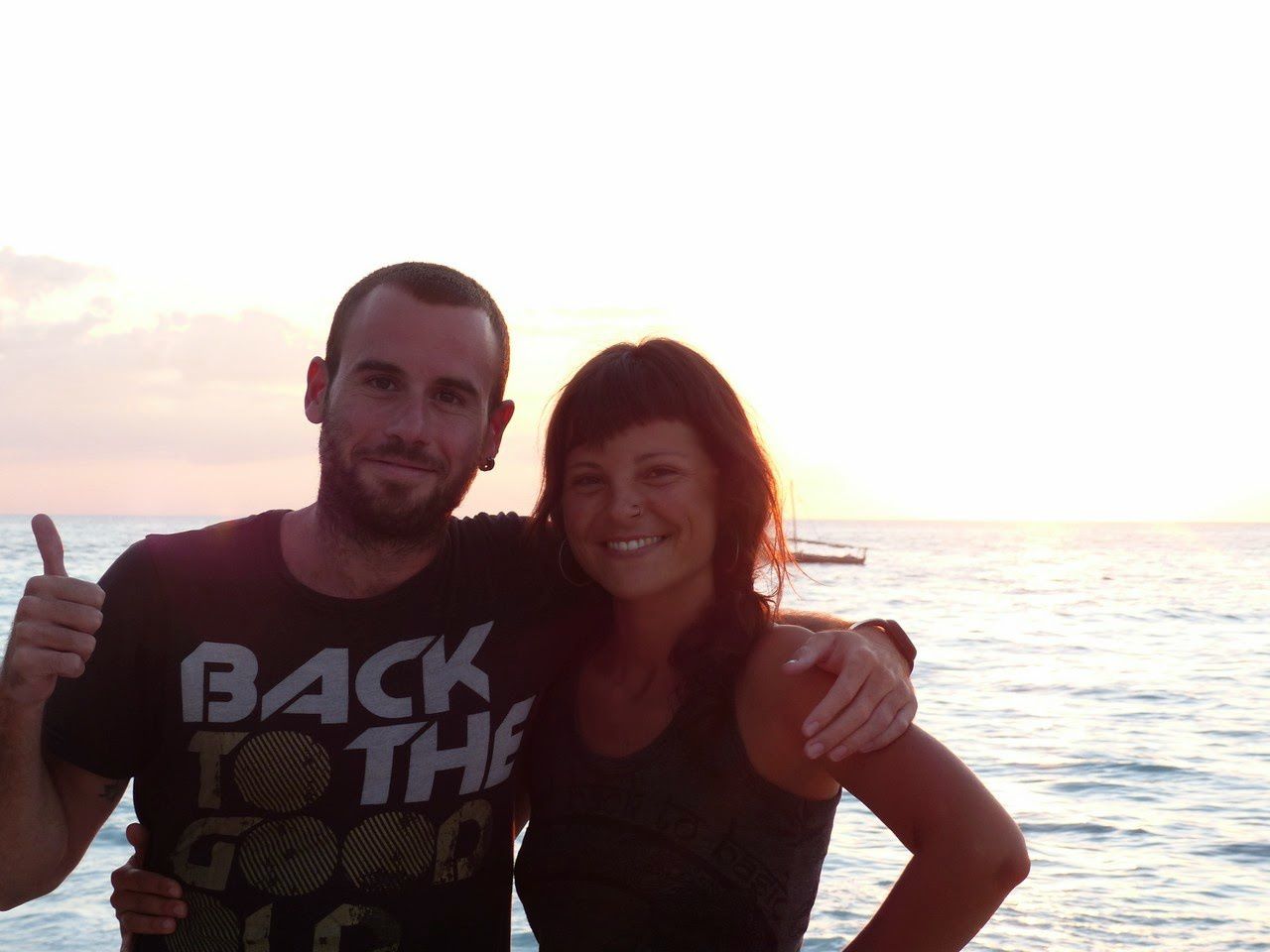 Sunset on Zanzibar with David and Haizea
So, Tanzania was a full of coincidences, and lots of new friends!!! We thank all of you for the great time we spent together...and we hope to keep in touch and to see you again!!!!
Finally we hope that we will always meet nice people like you because travelling is also having new friends, sharing moments and culture… and having new home stay (or couch) everywhere in the world ;-)
To be informed of the latest articles, subscribe: