Good news, Sitta, a CouchSurfeur from Jakarta will host us for few days in this huge city. We ae so lucky we met her, her family and her friends… Because apart from going in freezing shopping malls or breathing the pollution while waiting in traffic jam, there is nothing to do and see in Jakarta !!!
Sitta is Muslim (like the majority of Indonesian people; Indonesia is the biggest Muslim community in the world with 245 million habs) and she wears the veil, but a lot of Indonesian women don't. (The society seems to be open minded regarding some "muslim rules". Sitta lives with her family in a popular area of Jakarta. As in all traditional houses, we eat on the floor, and the shower is cold and only with a bucket! We had a dinner with Sitta and her family; it is so much generosity!!! Her mum prepared several different meals, and everybody takes what he wants! It was really delicious! We spent a really nice time there, and we will keep the memories for a long time.
Sitta works as teacher in a primary school, so she gave us the opportunity to come with her and assist the flag ceremony on Monday morning. We went to school with motorcycles. I was behind her, and Romain behind her brother. I don't like motorcycles…. But here in Jakarta I hated it!!! Sitta is a good driver (luckily) but the trafic is very « unusual » : cars, motorbikes, bikes, bus, pedestrians, etc, are « mixed » together from left to right and from front to back.. They all seem to know what they do but when you are not use to it, like us, it seems very dangerous! Anyway, we arrived at school in one piece in the early morning (6.30 AM)!!! Some of the children came to welcome us: here as a respect sign, younger people don't shake hands with older people ; they take your hand and put it on their forehead. Afterwards we were received by the headmaster of the school and Sitta's colleagues.
Around 7AM the flag ceremony started:
All children with their uniforms and caps, stand in rows by age and sex like an army regiment. The headmaster "starts" the ceremony. One boy comes in front of the others and starts a "military choreography" followed by everybody. Three other children started to pull up the flag while the chore sang the national song. But the ceremony is not finished, the children continue with some military steps, some read some school rules and finally the headmaster holds a speech (she welcomed us in the school).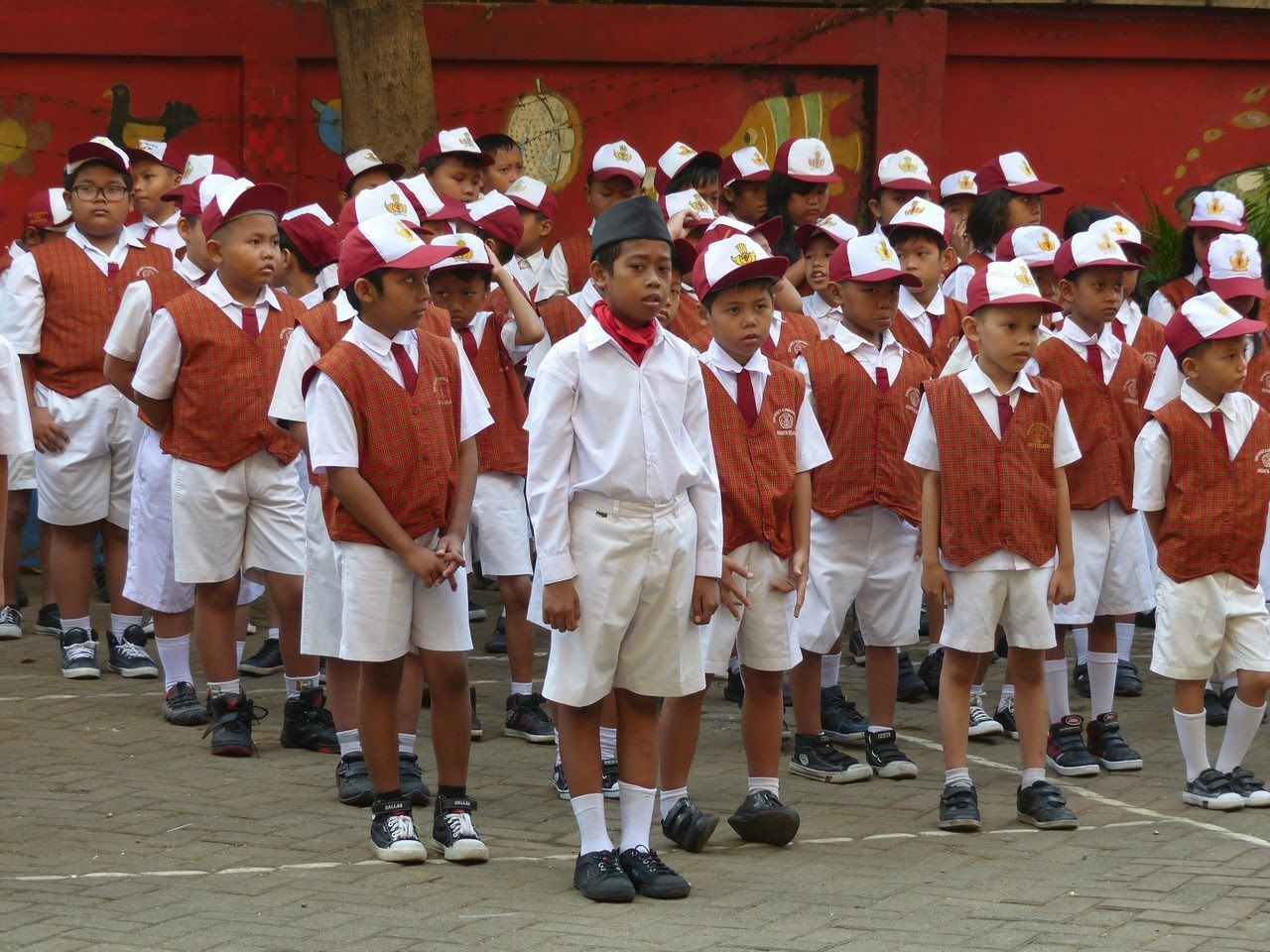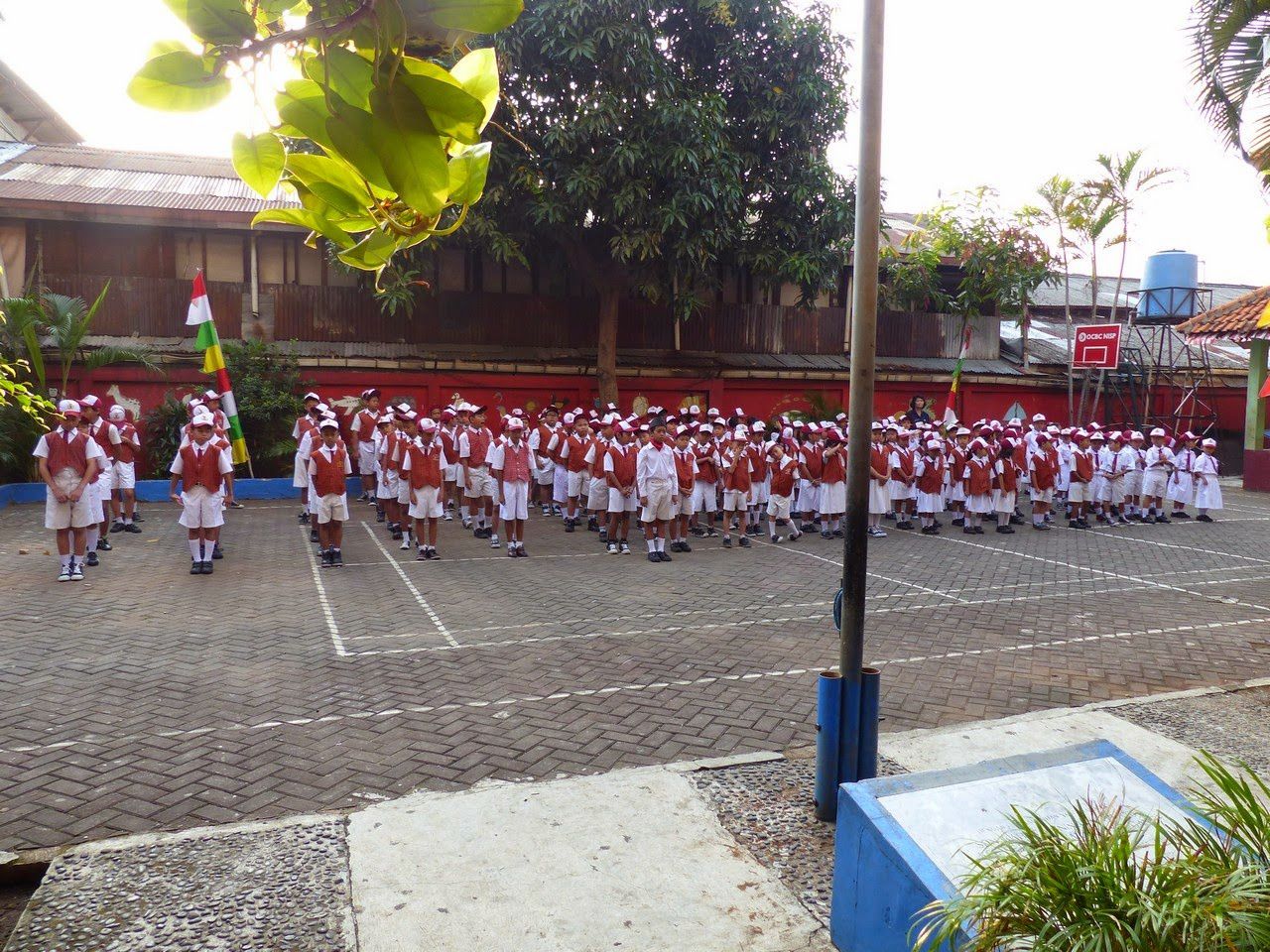 The ceremony lasts more than half an hour and for some of the kids, it's hard to stay quiet… Few of them get punished but for us, everything seemed to be quiet and well organised! So impressive!!! (if you want to see how it is, wait for our video about Indonesia, and you'll see by yourself).
Before entering the classroom, teachers « control » the pupils : hands, nails and ears have to be clean !!!
This Monday morning, Sitta has a training outside of the school, so she "gave us" her class for the day, and one of her friend came with us to help with translation! Incredible, during few hours we were teachers!!! We presented ourselves and then we started playing.
The playground was reserved for the sport lesson so we stayed inside. Children did a circle and started to sing (a song). At the end of the song, the last kid had to choose a fruit name (ex. Banana). Then, the song starts again but this time the last kid has to go out of the circle and gets the name of the fruit selected before (banana). He has to remember this name for the rest of the game! Children keep singing until everybody got a fruit name. The last remaining child is then blindfolded and try to catch his friends. But when he catches someone, ha has to remember his fruit name…And if you are 4 to 8 people it can be fine but if you are 25, it's a hard job…(it seems to be complicated but if children with 10 can play, you can also understand… just read again what I wrote ;-) )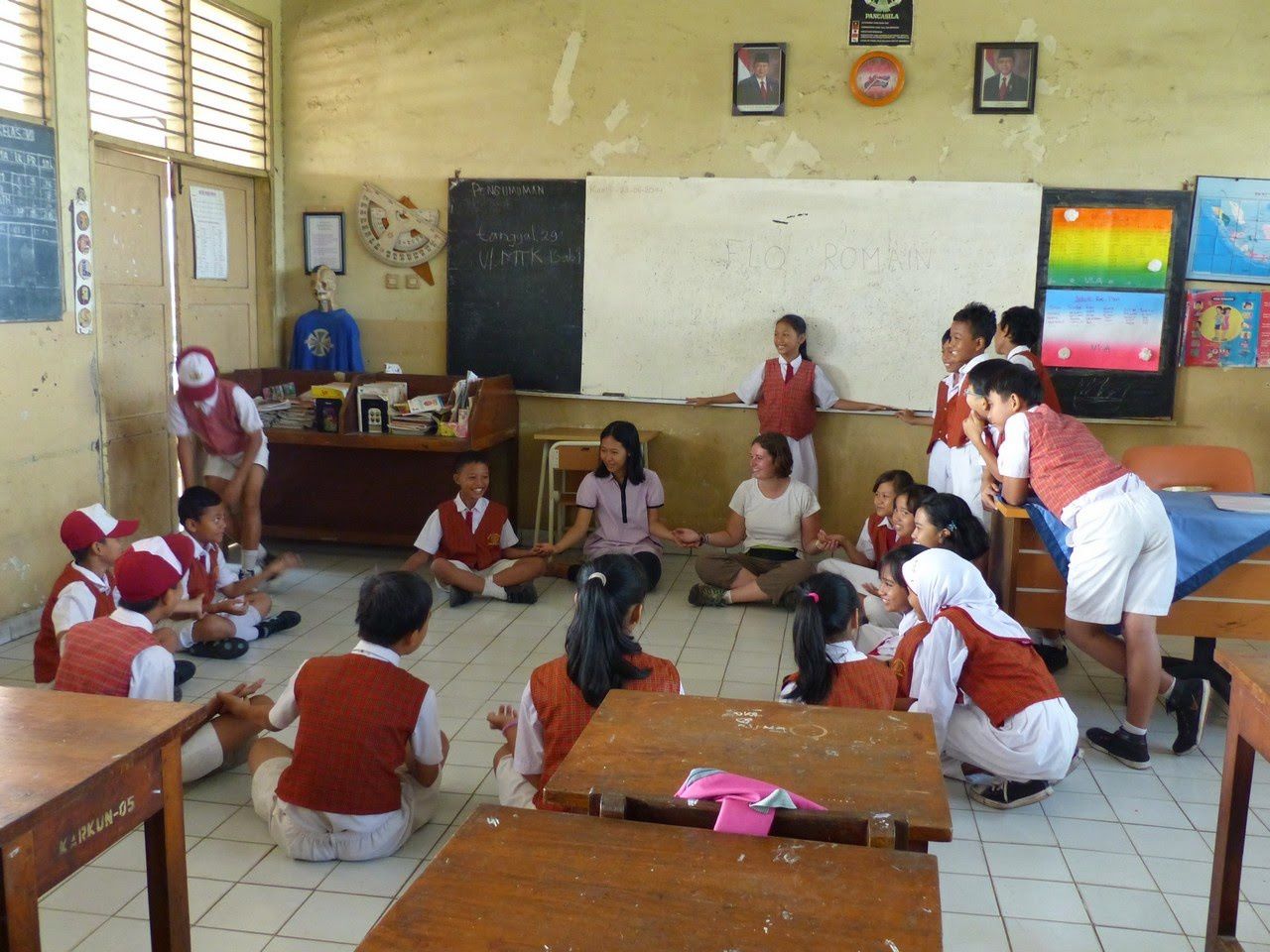 During the break, we saw some young girls playing « wolf », boys playing football (as usual) and few other playing « power cards » (don't ask me how it works… but they seemed to love it) !
After the break, we attend a mathematics lesson. Wahou, with 11, they already learn a lot of things that we only learn with 13 or 14… (sorry I don't know the specific mathematics terms in English ;-) but if you look at the black board, you'll know what I mean) !!!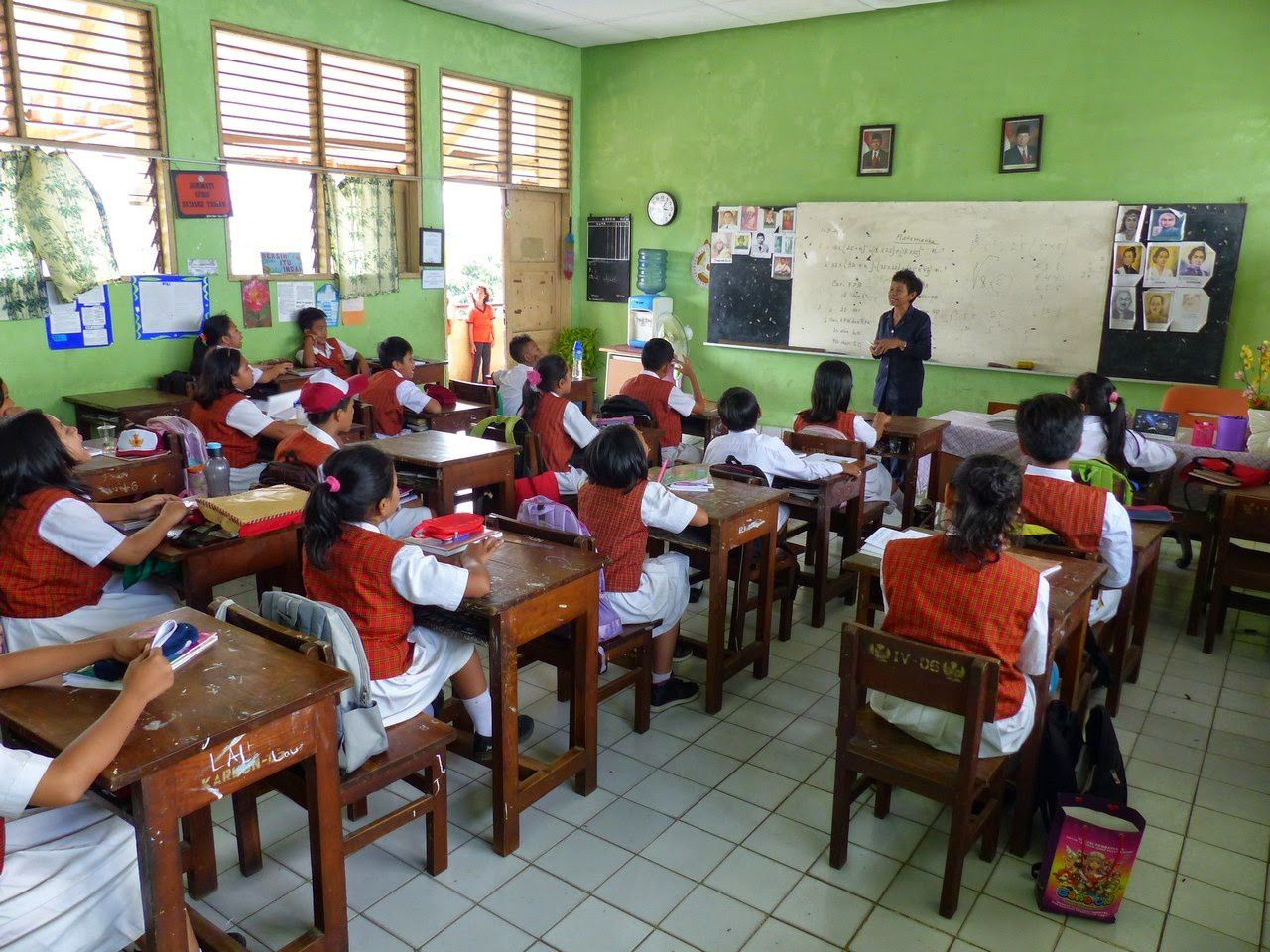 Like what we saw in Africa, children often speak all at the same time to answer a question…. But they also chat a lot… We found that authority was missing… Children talk (loudly) together, they stand and laugh… Other children without teachers walk and play in corridors and look inside the classroom… and the teacher doesn't say anything! Comparing to their "military" flag ceremony it's very different.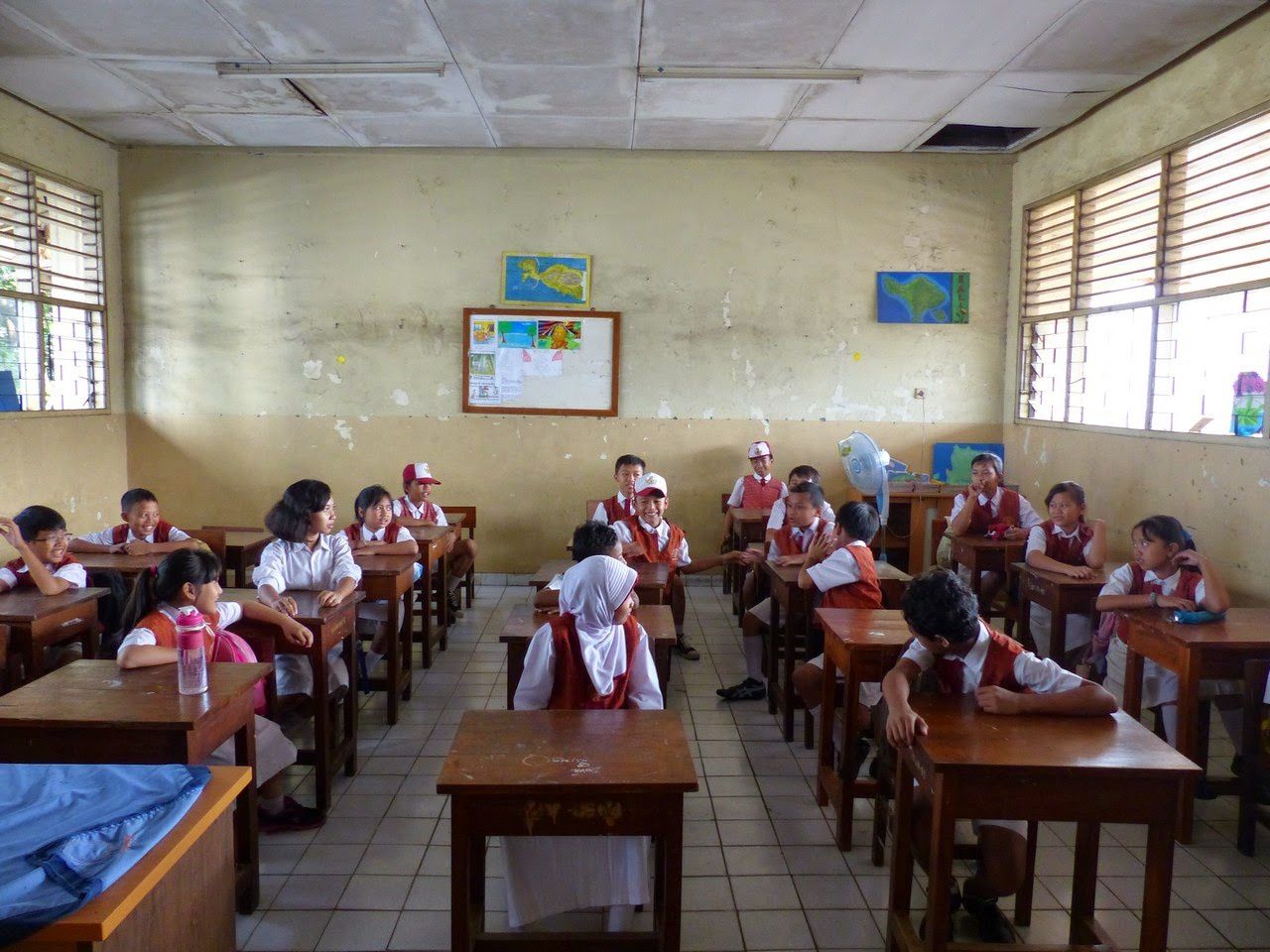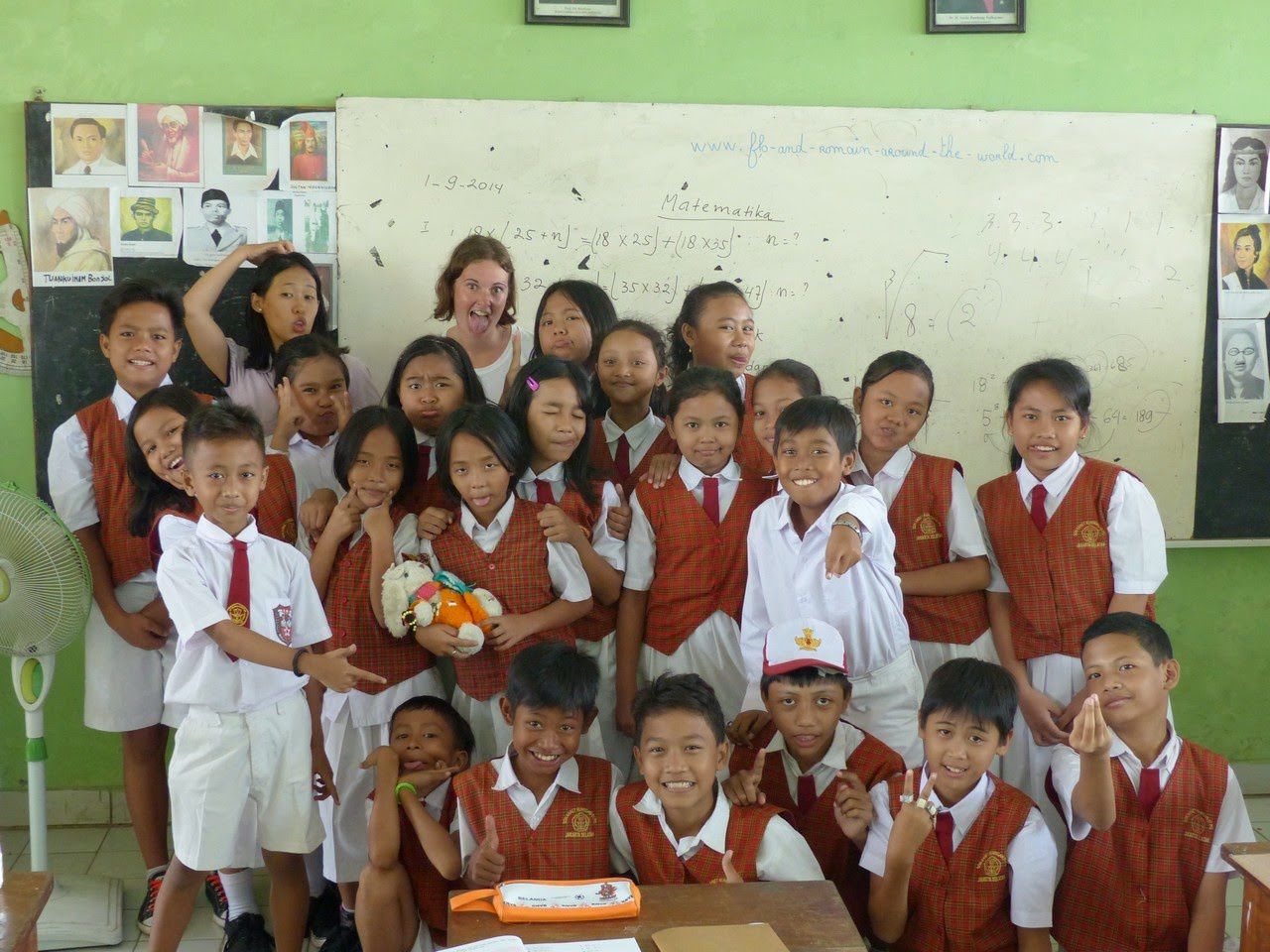 We spent a great time in this school and we were warmly welcome by the headmaster, the teachers and of course the children ! We enjoyed it!
We also had the opportunity to meet the children of Sitta's neighbourhood. This time, nobody to translate but the children are so curious, that we don't even need to speak the same language to communicate. We were affected by them because we gave them some bracelets and keyrings and as « thank you » they gave us another bracelet and a hair clip…. Of course these two gifts are now on Pomme Pidou.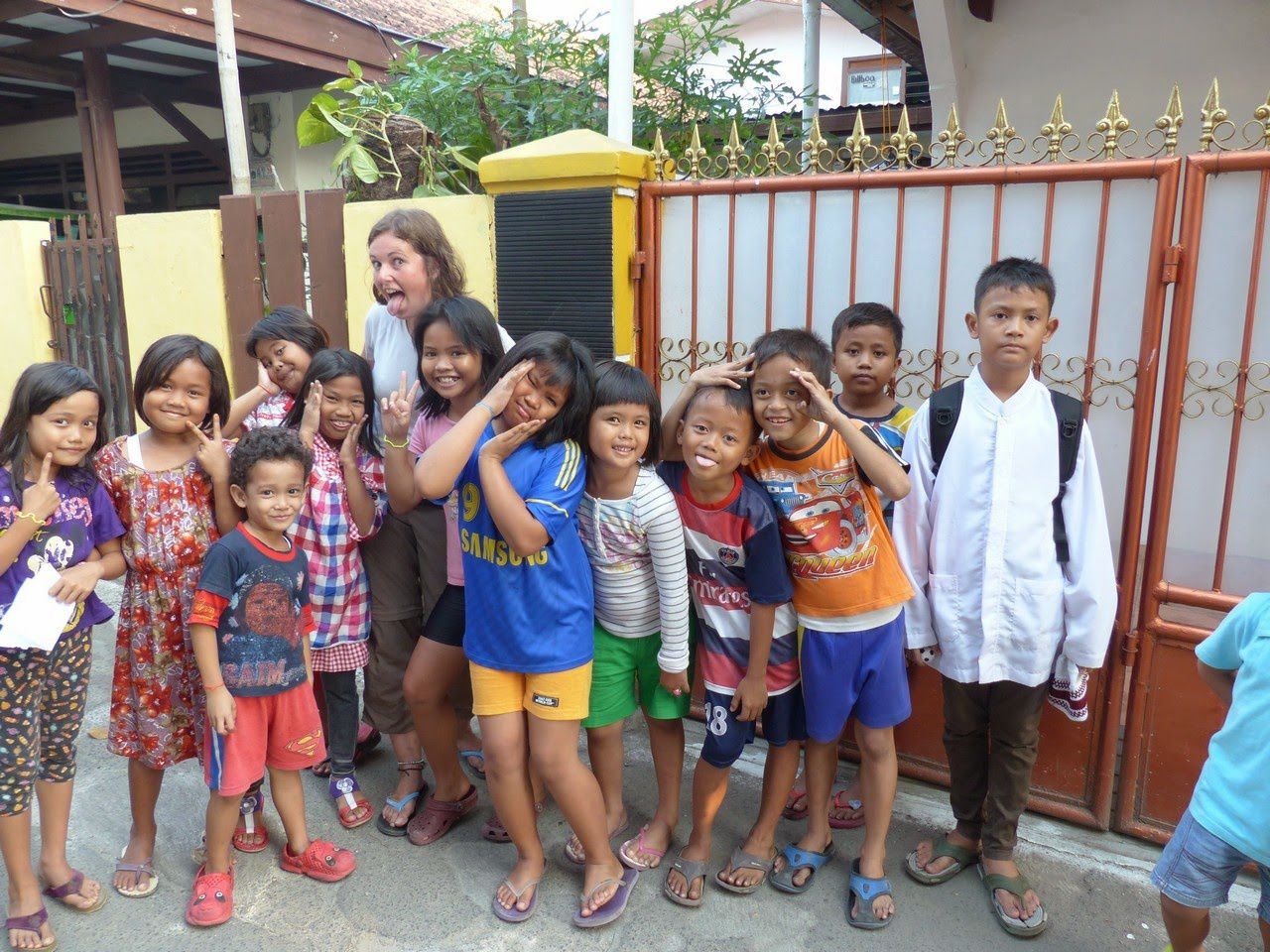 At last (but not least) we ate a real Swiss cheese fondue at Sitta's home ! Sooooooooo lovely, we're still thinking about it!!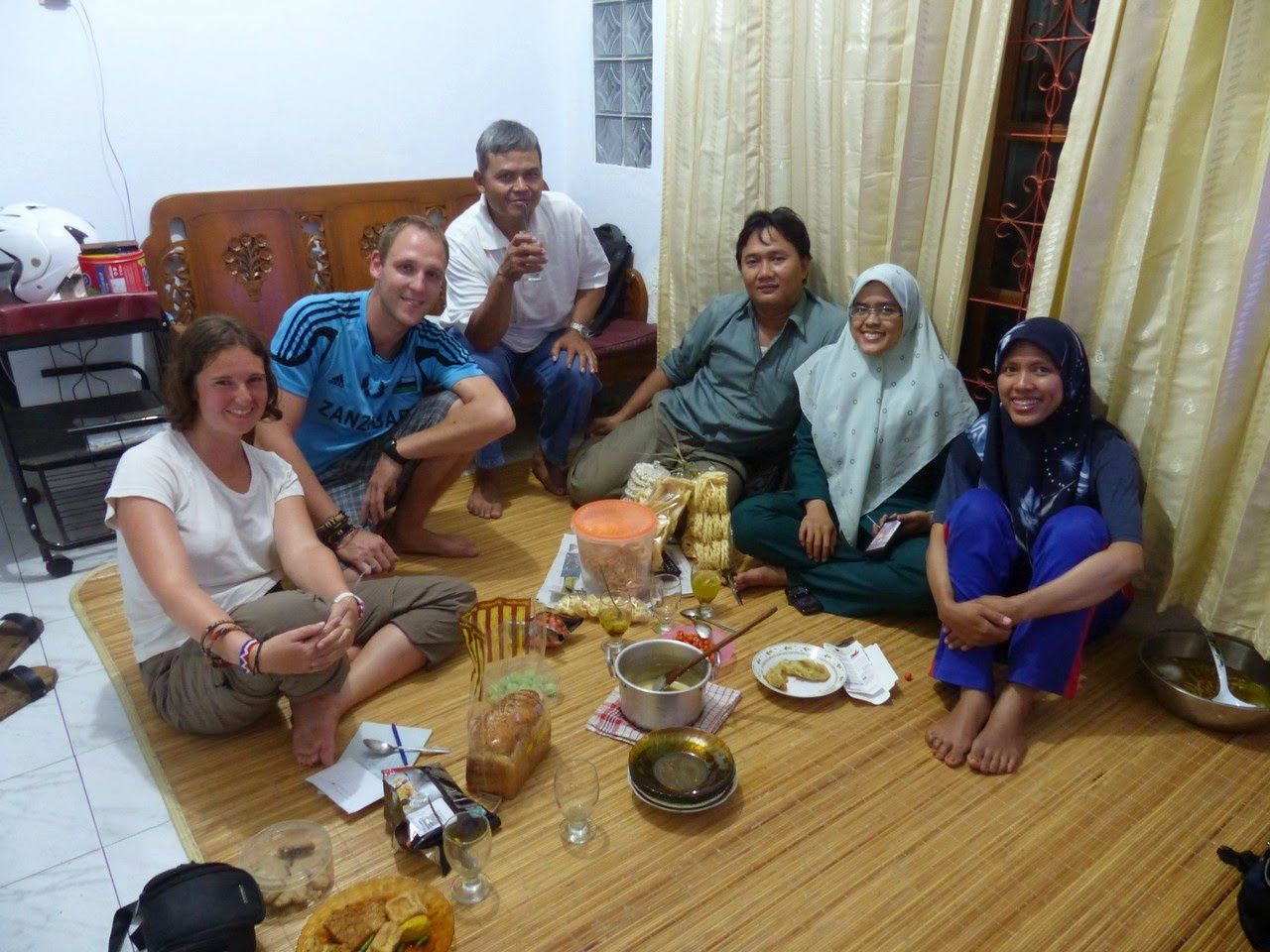 As you can see, we didn't really speak about Jakarta itself but more about people we met… It's a good summary of the city : nothing special there, just a huge city with traffic jam, pollution, shopping malls… and that's it ! So it's not necessary to make a stop there…except if Sitta hosts you !!!
To be informed of the latest articles, subscribe: