We spent 5 days in Singapore : this small city-country south of Malaysia!
Unfortunately, we couldn't find a host from Couch Surfing… So we found a small guest house where beds where in « capsules ». Really nice ;-); instead of sleeping in a dorm, each bed is in a "box", and we were lucky to get a double bed above all other "boxes". Only disadvantage: you still hear your neighbour snoozing!
We were really surprised when we looked at the prices : everything in Singapore is expensive, sometimes more than in Paris : you pay 2,5 Sing Dollars for a bottle of water (more than 1,50€) !!! So we didn't do a lot of attractions in Singapore but we walked a lot (25 km in one day… Our record!)
Singapore is a modern, clean city… Well known to be « the fine-city » where everything is forbidden… It is true : Smoking, littering or spitting in a public area can cost you up to 1000 SGD (700€)! As we are non-smokers, we don't spit and we don't litter, we didn't have to worry about it… but about not crossing a street when the man is red, it was more difficult for us ;-) (You know, we are French…. ;-) ) But we were really nice and we always waited for the green man… (I'm proud of us!!)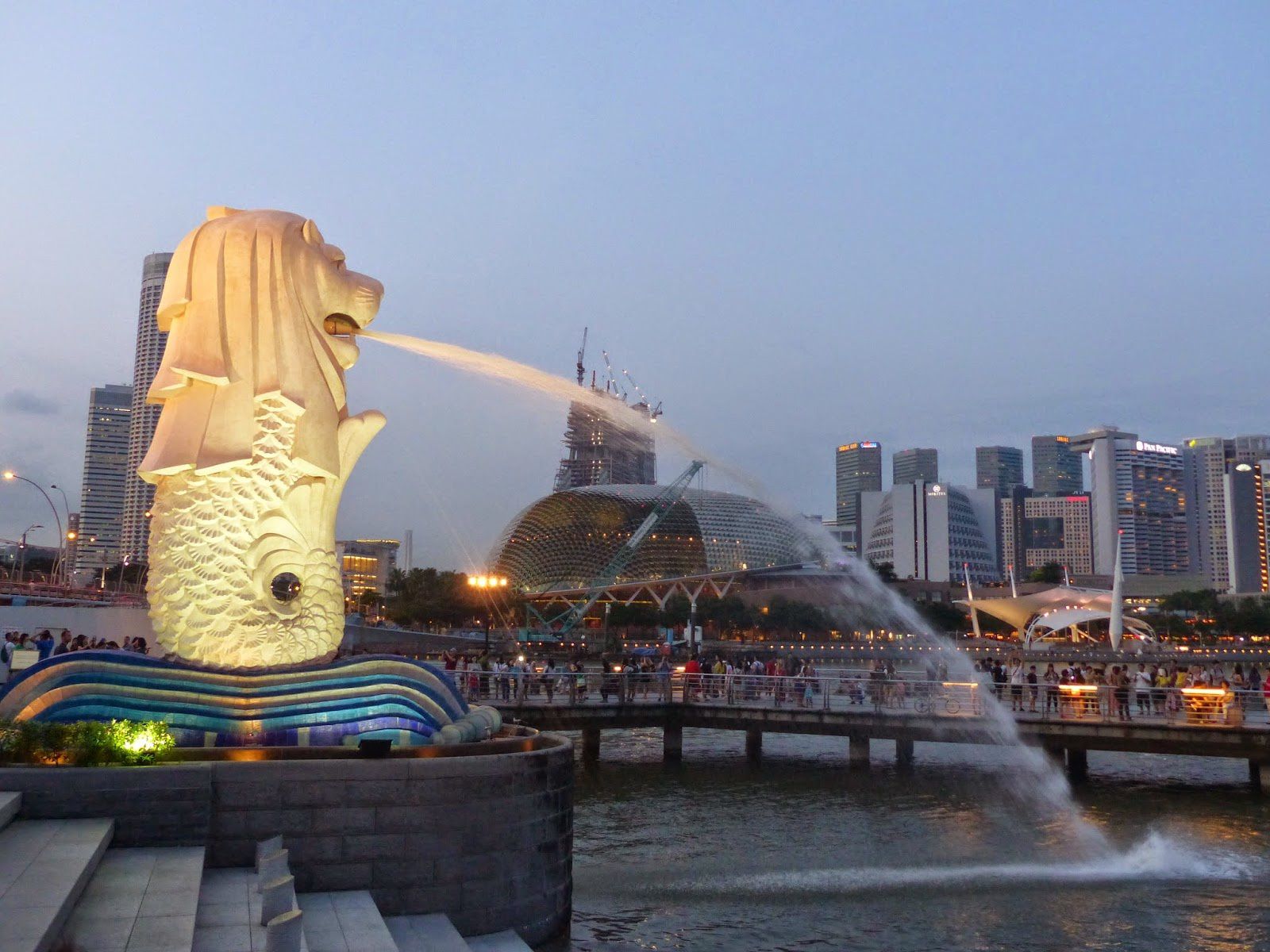 The city has also more traditional parts such as China Town where you can find everything and nothing or Little India where women dress in colourful sari. In the modern parts of Singapore you find some sky crappers and in Marina Bay the Merlion stands, famous sculpture of a lion with a fish tail! And of course we had a walk in the very famous Orchad road (always compared with the Champs Elysées… But we can tell you that the French avenue is much better, here it's only a succession of luxury malls)
To escape from the city and find some green spaces, you have to go to Gardens by the Bay : it's a nice garden, free to visit and the futurist big trees seem to be coming from Avatar !!!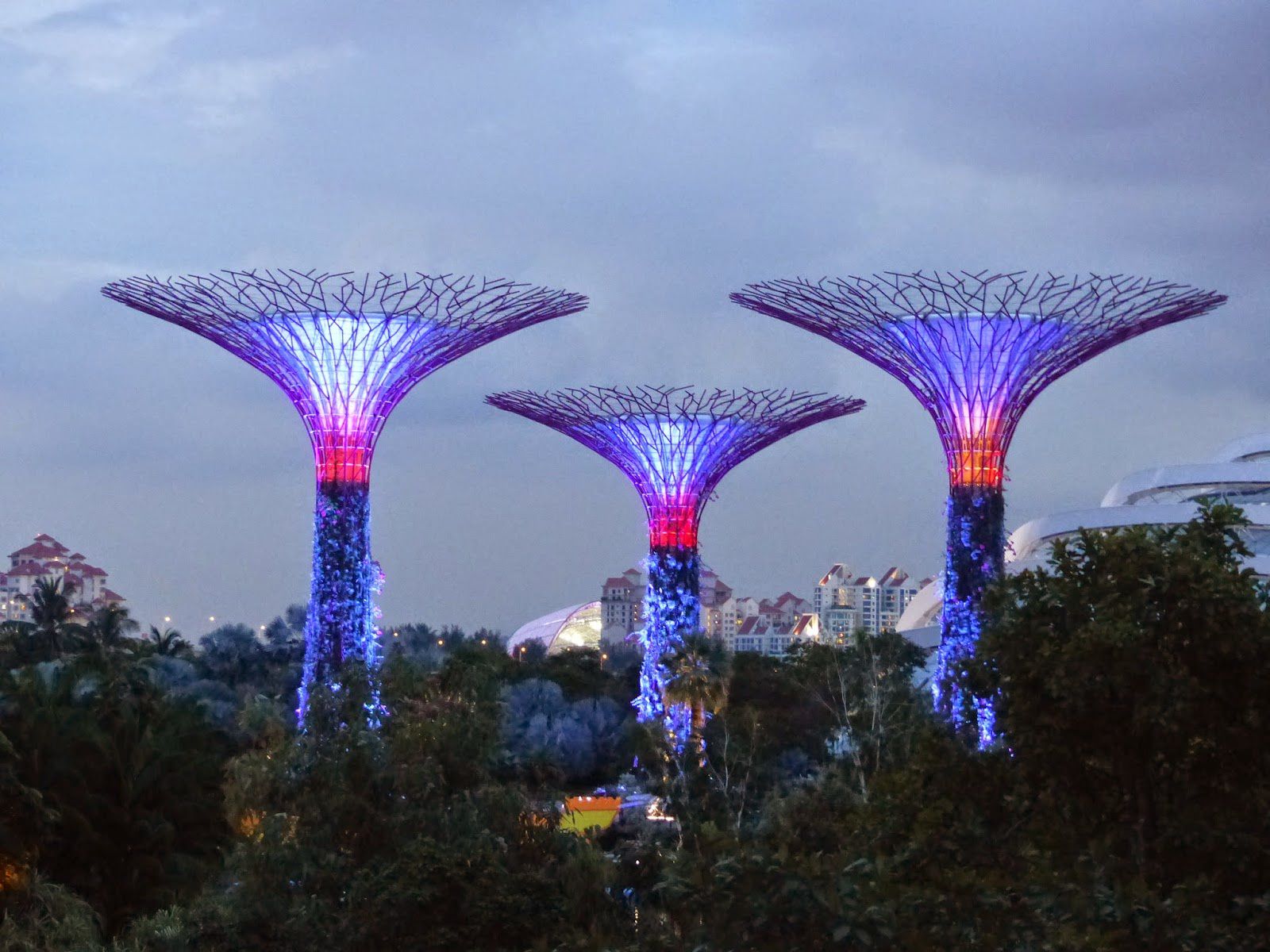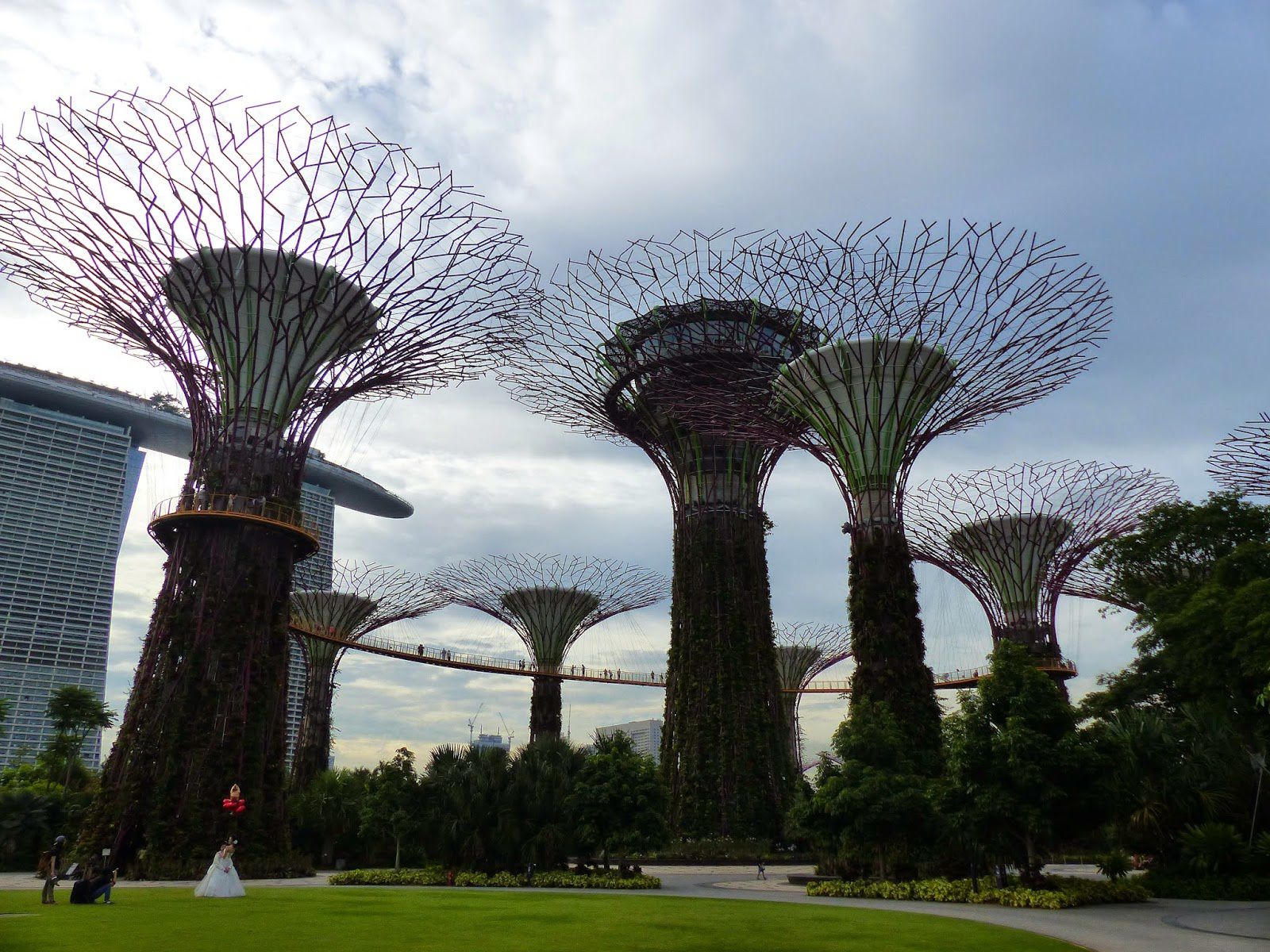 The zoo offers also a good venue to discover wildlife of all over the world. Animals are well kept, and they have big spaces to live in! We recommend it.
Another place to visit is Sentosa Island. This artificial island has all major touristic attractions such as Universal studio, the Aquarium, museums, a Merlion Statue, a panoramic tower, beaches…. And a lot of restaurants! Of course everything is expensive there, so we only visited the island on foot. We didn't even take the cable car between the island and Mount Faber. Instead we walked there on foot…and we couldn't resist to ring the happiness bell !!!



Singapore is a nice country…. But you also need a "nice" budget….
PS: sorry we don't have a good internet connexion, so we cannot had all pictures.. please look here if you want more :
https://www.flickr.com/photos/96572247@N02/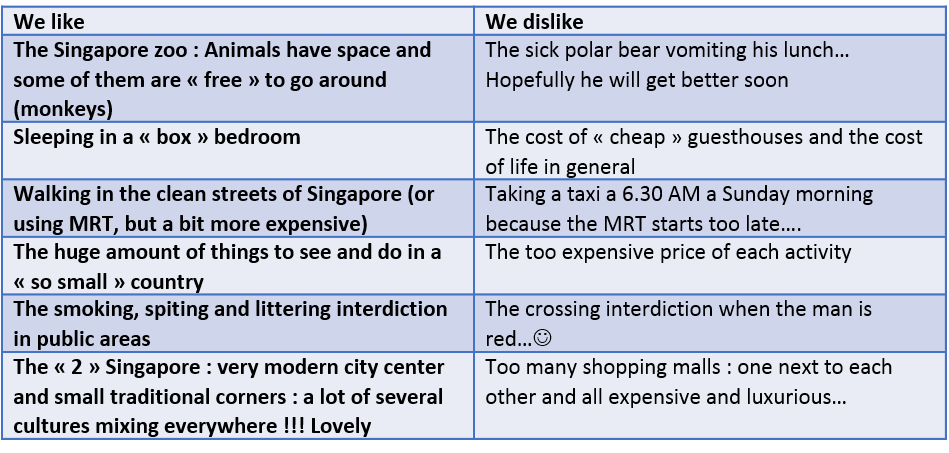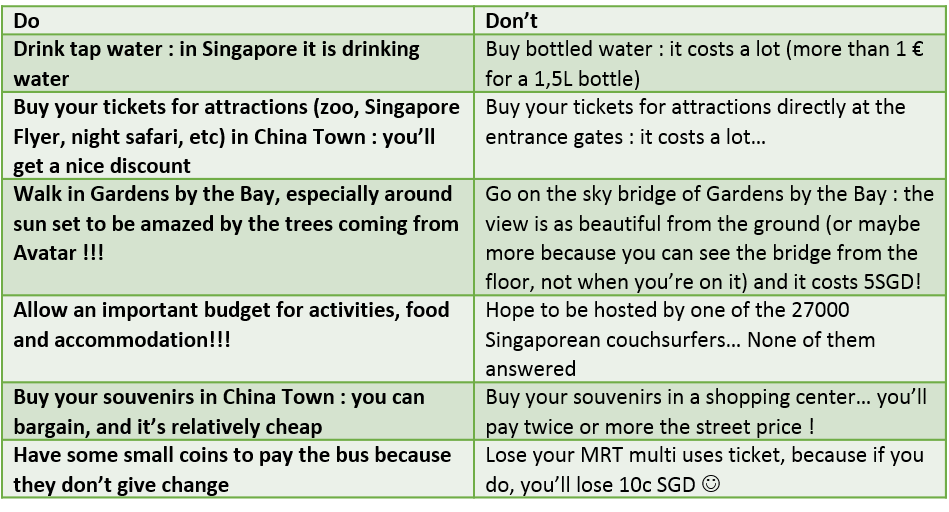 To be informed of the latest articles, subscribe: