Thailand was not on our "travel map" (As we've been there 2 years ago) but our Indian via was expiring just before the festival of Lights. And as we had to fly through Bangkok to go to Myanmar, we decided to make a 10 day stop in Thailand and explore the North.
First we went to Chiang Mai where Loy Krathong is very well celebrated. This festival occurs each year at the 12th full moon of the Thai calendar. "Loy" means "to float" in Thai. Like the tradition says, people put some "krathongs" on the water. A "krathong" is a small floating boat made with banana leaves and decorated with flowers, a candle and 3 incense sticks. The meaning of this boat is to abandon your fears, your anger and your resentment… to be free from all your negative and hard feelings accumulated during the year. Putting a Krathong in the water is a good way to well start the year. Candle is here to honour Buddha.


The origin of Loy Krathong is to be find in the Hindu festival Diwali which celebrates and honours the Goddess of the Ganges. During that festival, people put candles on the Ganges.
In Chiang Mai there is also a specific tradition : people launch hundreds of lanterns in the sky: this paper balloons, heated by a candle, go high in the sky like hundreds of stars. It is also a good time to have fun with fireworks and crackers!
Loy Krathong is celebrated during several days (between 3 and 6 depending on where you are) and is accompanied with parades, and dancers, all dressed with traditional clothes and lights of course !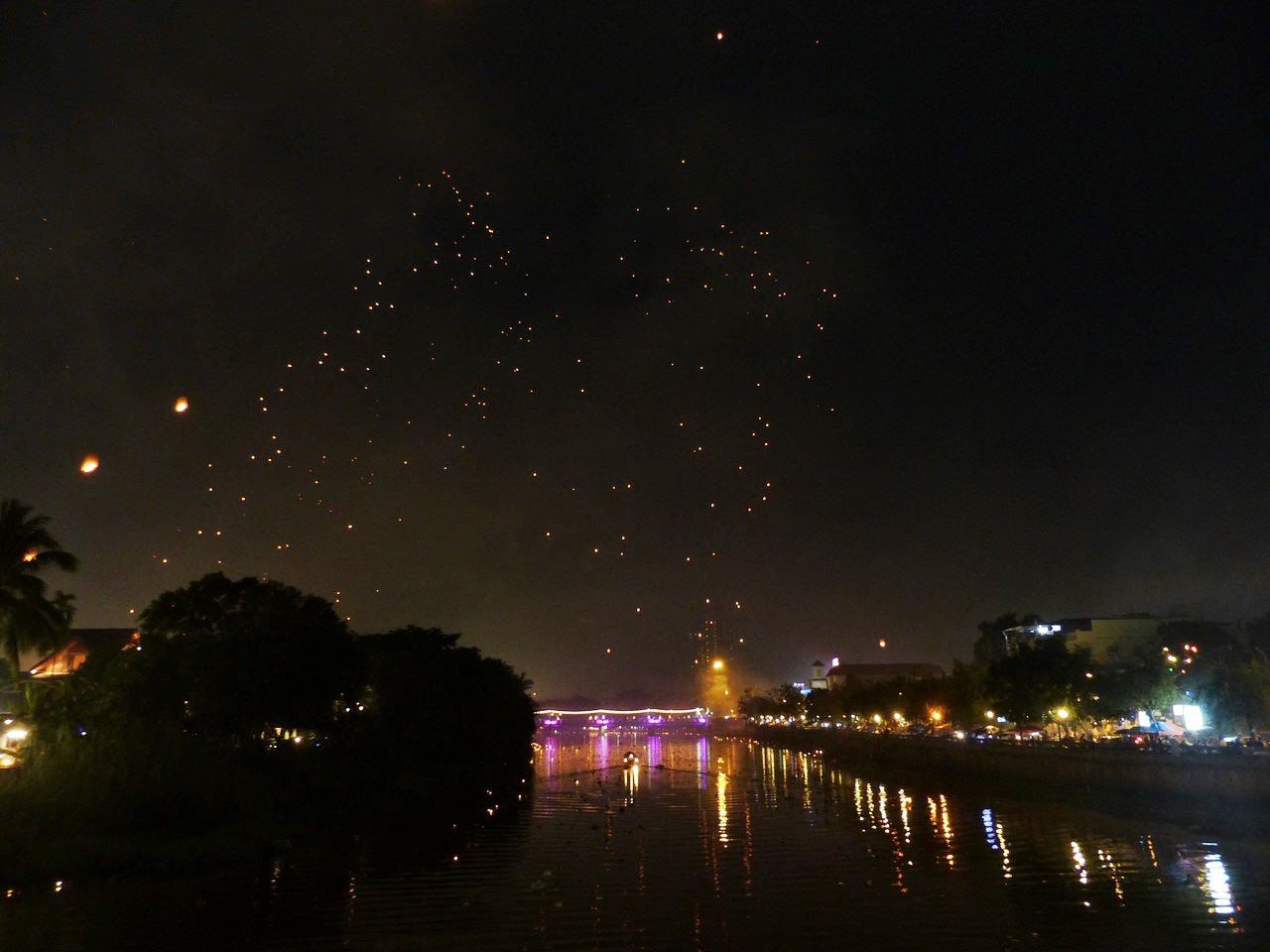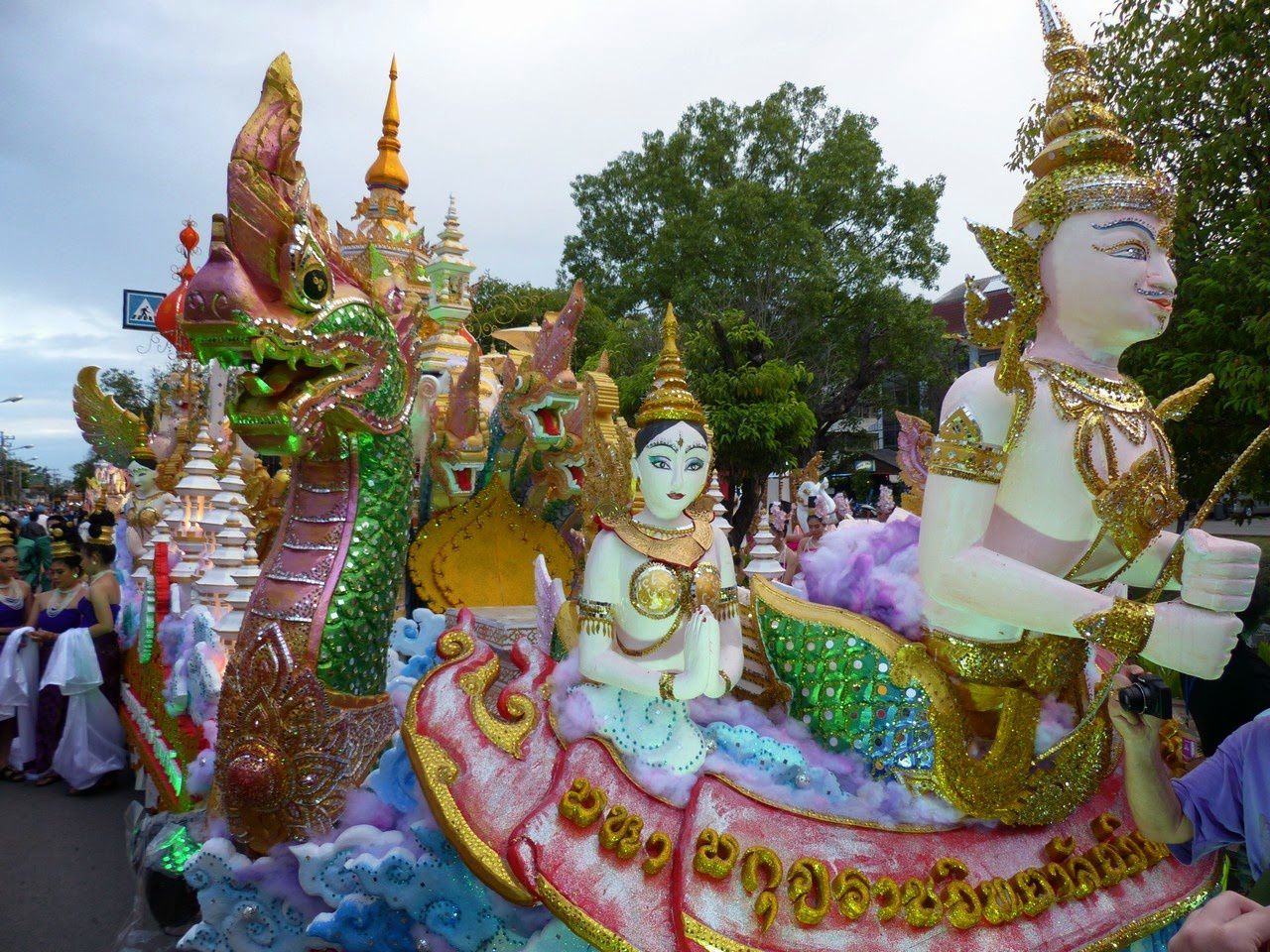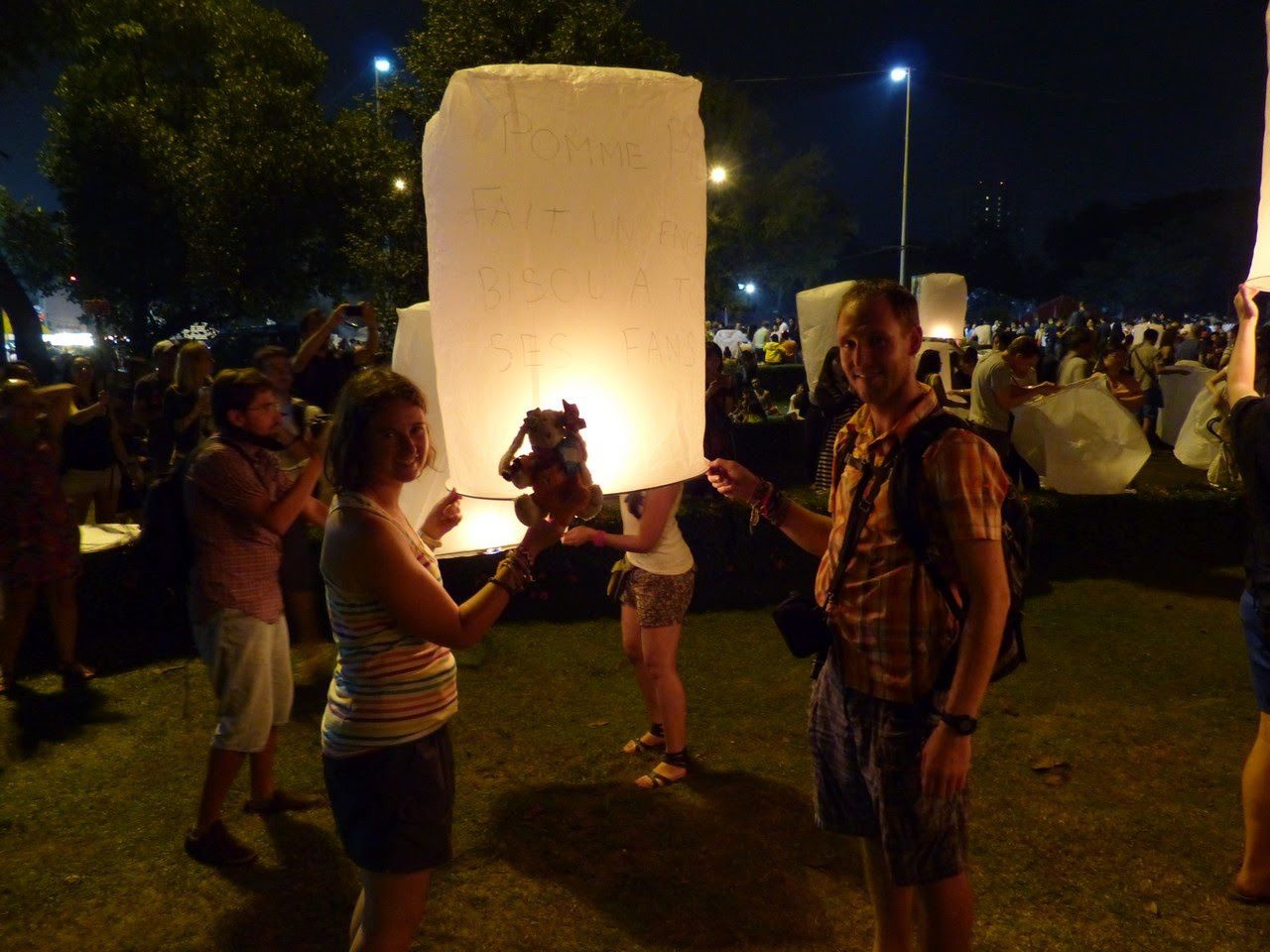 We really enjoyed being in Chiang Mai because it remembered us our first holidays in this country and it was like a « test » for our world trip !
We also spend time with Emeric, Romain's colleague who also took few months off to travel !
We then spent our few last days in the North of the country. In Chiang Dao we did a short jungle trek but most important, we met really nice people : Michel and Jennifer, a Dutch couple and Martin and Sarah, a Swiss couple. Together we had fun, played billiard, drunk cocktail (with moderation…), and had a bath in hot springs !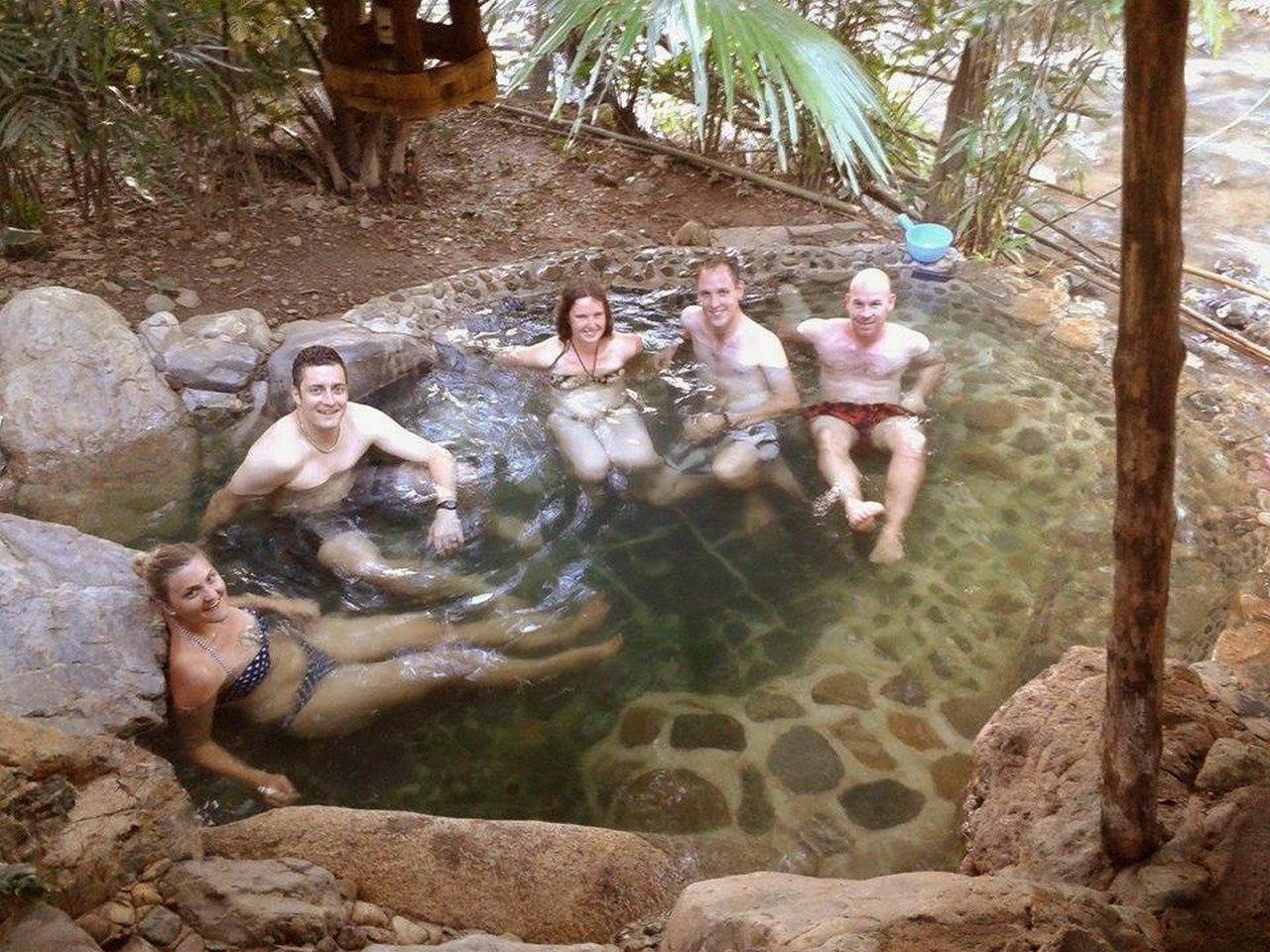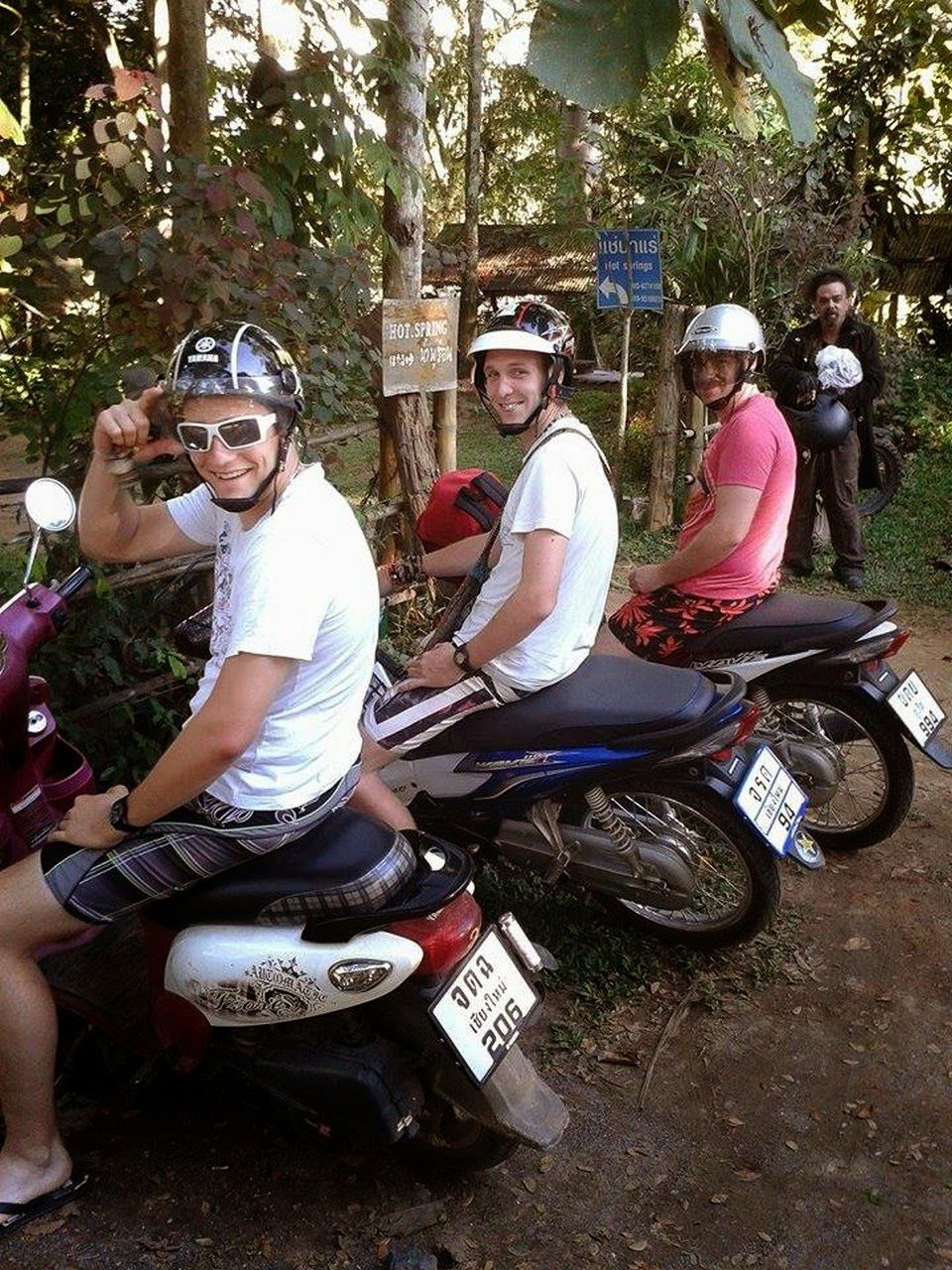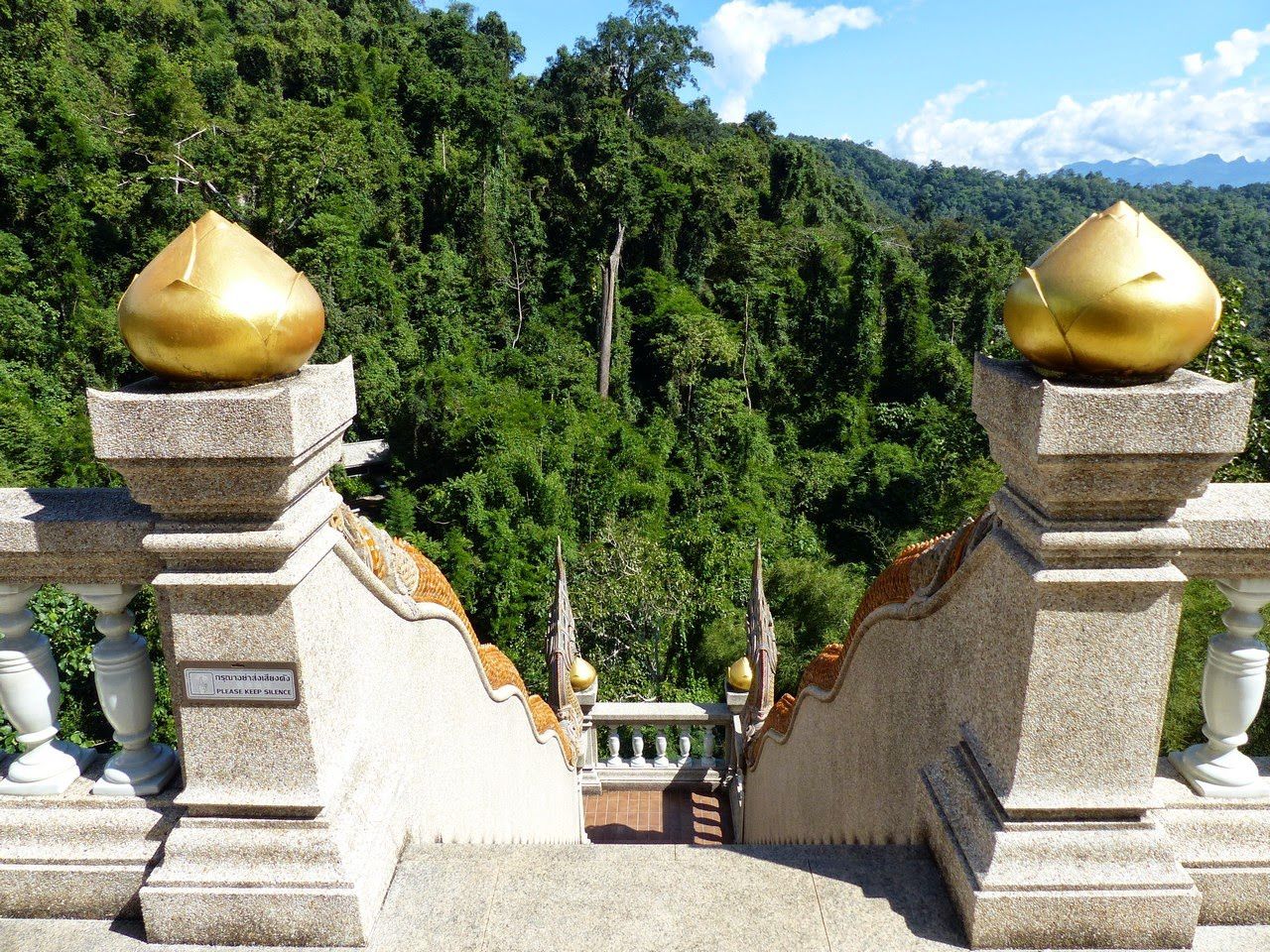 In Chiang Rai we were amazed by the beauty of the White Temple. It is a modern temple with traditional aspects! Incredible how incredible it is!!
We flew from Chiang Rai to Yangon in Myanmar but until the last moment we were really scared… In fact, we read "too quickly" the Myanmar Immigration website and we thought we could get our visa on arrival. But 3 days before our flight, we checked again and we realized that this visa on arrival was not for tourism purpose! We did our application for an E-visa, but this can take up to 5 days… The day of our flight, we didn't receive the confirmation of our visa, so we flew to Bangkok and we were almost going to cancel the next flight to Myanmar but just at the airport we received our E visas! Wahoo, that was short but we got it!!!
See you then in Myanmar!!!


To be informed of the latest articles, subscribe: