To stay fit, we went to Hsipaw to make a 2-days trek. With Sai our guide and 5 other hikers, Iva from Australia, Seb, Delphine 1, Delphine 2 and Bertrand from France, we walked in the Shan countryside! Shan is one of the tribes which live in Myanmar. Its language is similar to Thai and themselves, they say they are Thai. After hiking and passing through several villages we stopped in a school: All pupils in the same room!!! That's really noisy and loud…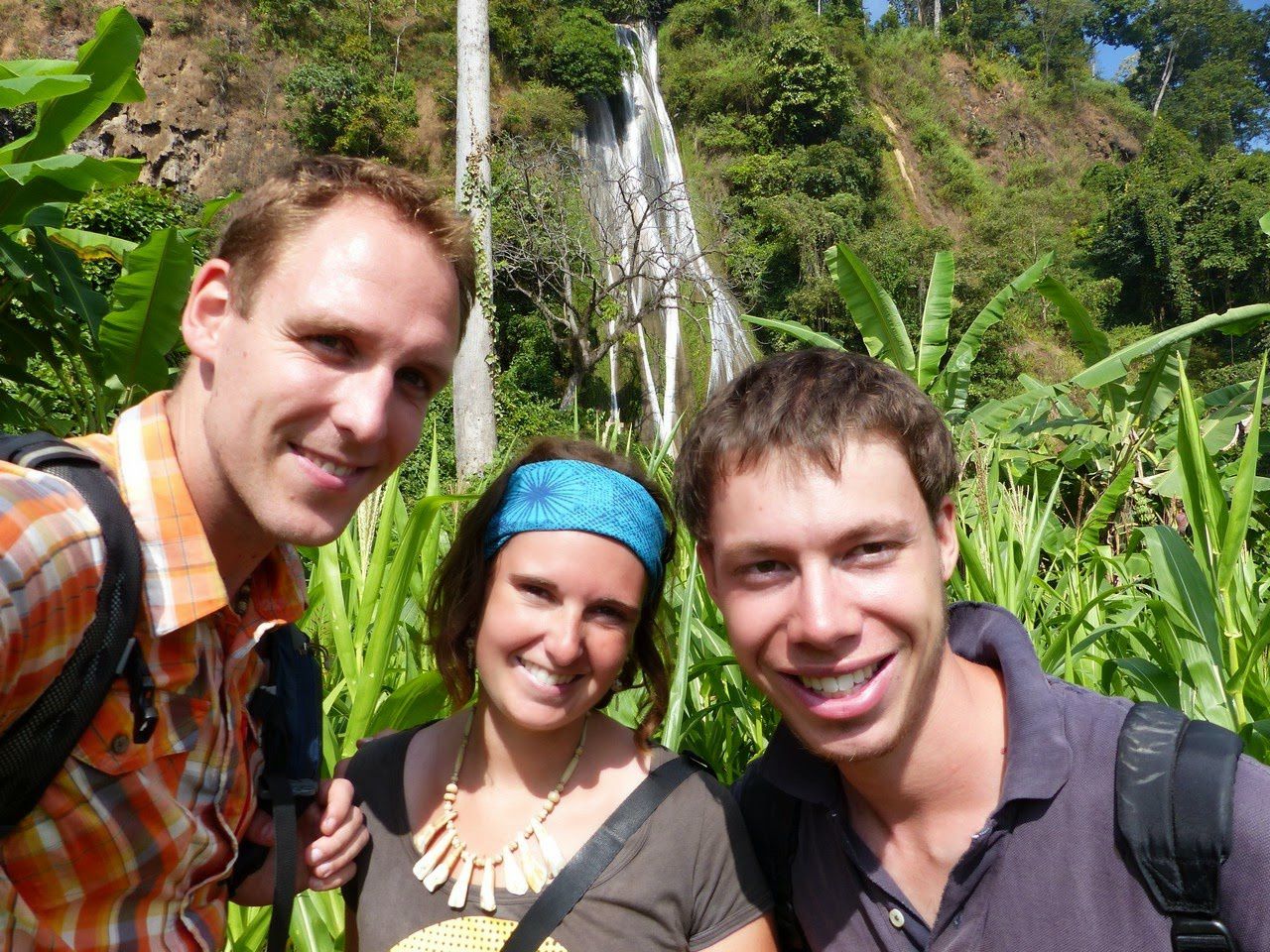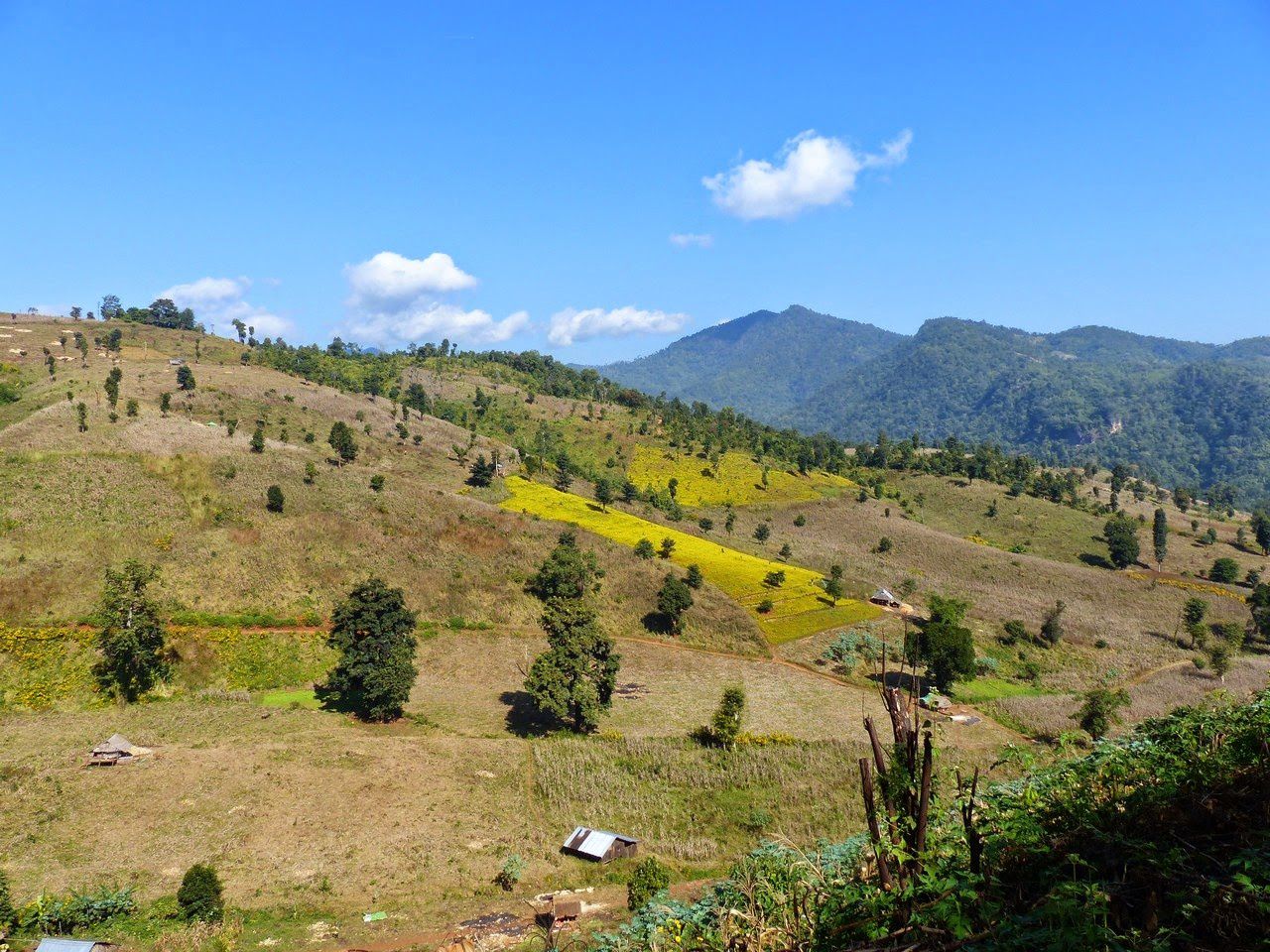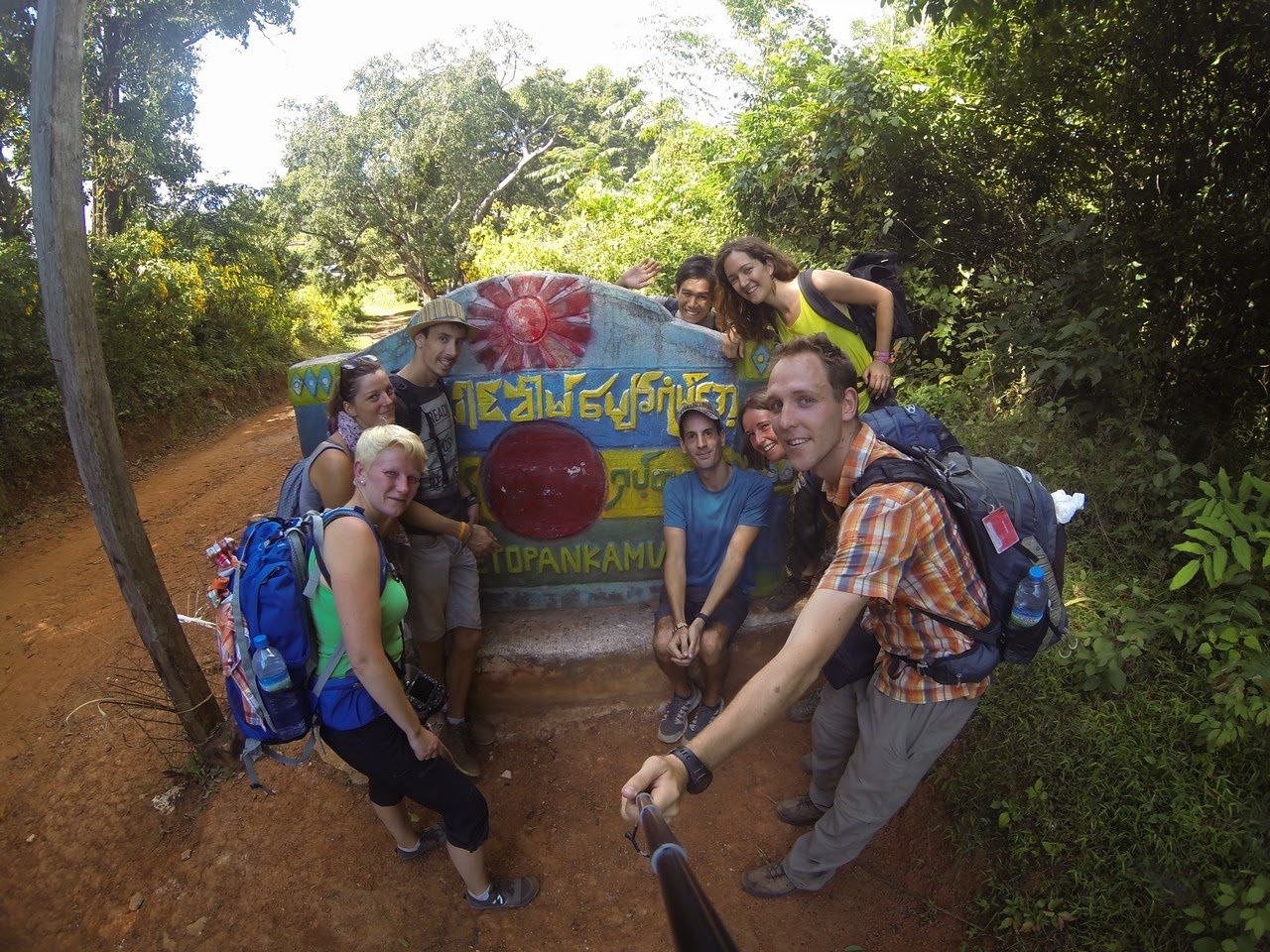 As the teacher for the younger ones was absent, we try to "discuss" with the children; they were really impressed by my necklace made with camel teeth!!! They understood it is made of teeth but we don't think they know they come from a camel…! At least we had fun together ;-)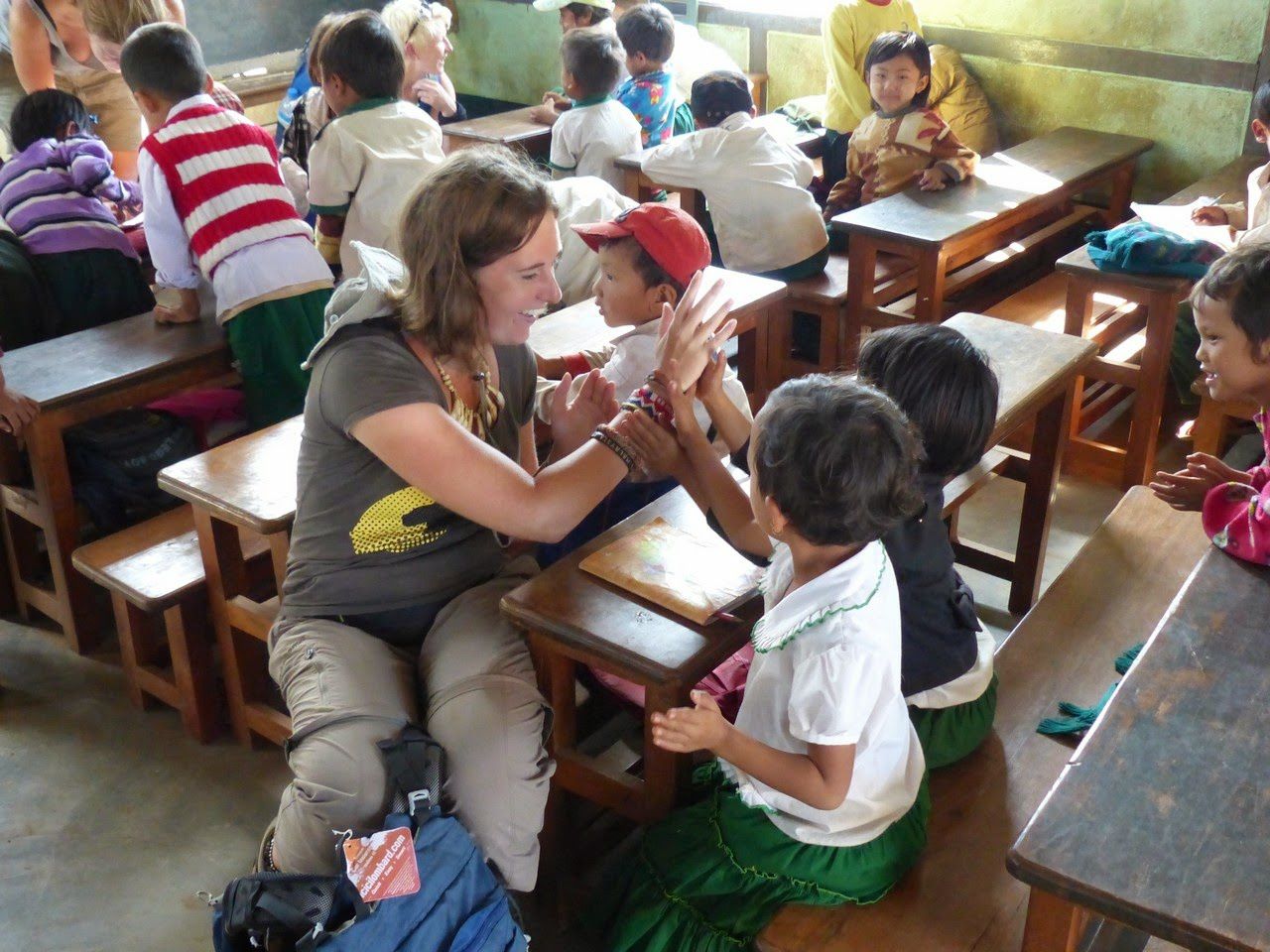 At night, we were hosted by a Shan family who cooked a traditional meal. Rice, several vegetable curries, tea leaves salad and tofu chips! Ery good but very oily!!!
We spent a nice evening together, doing some "Light painting" (we will show you what it is later…) and chatting about everything and nothing! After that, good night, we were tired of the day!
The second day was easier, we walked only downwards and we had a bath in hot springs!!! We also had a delicious smoothie and a warm shower!!!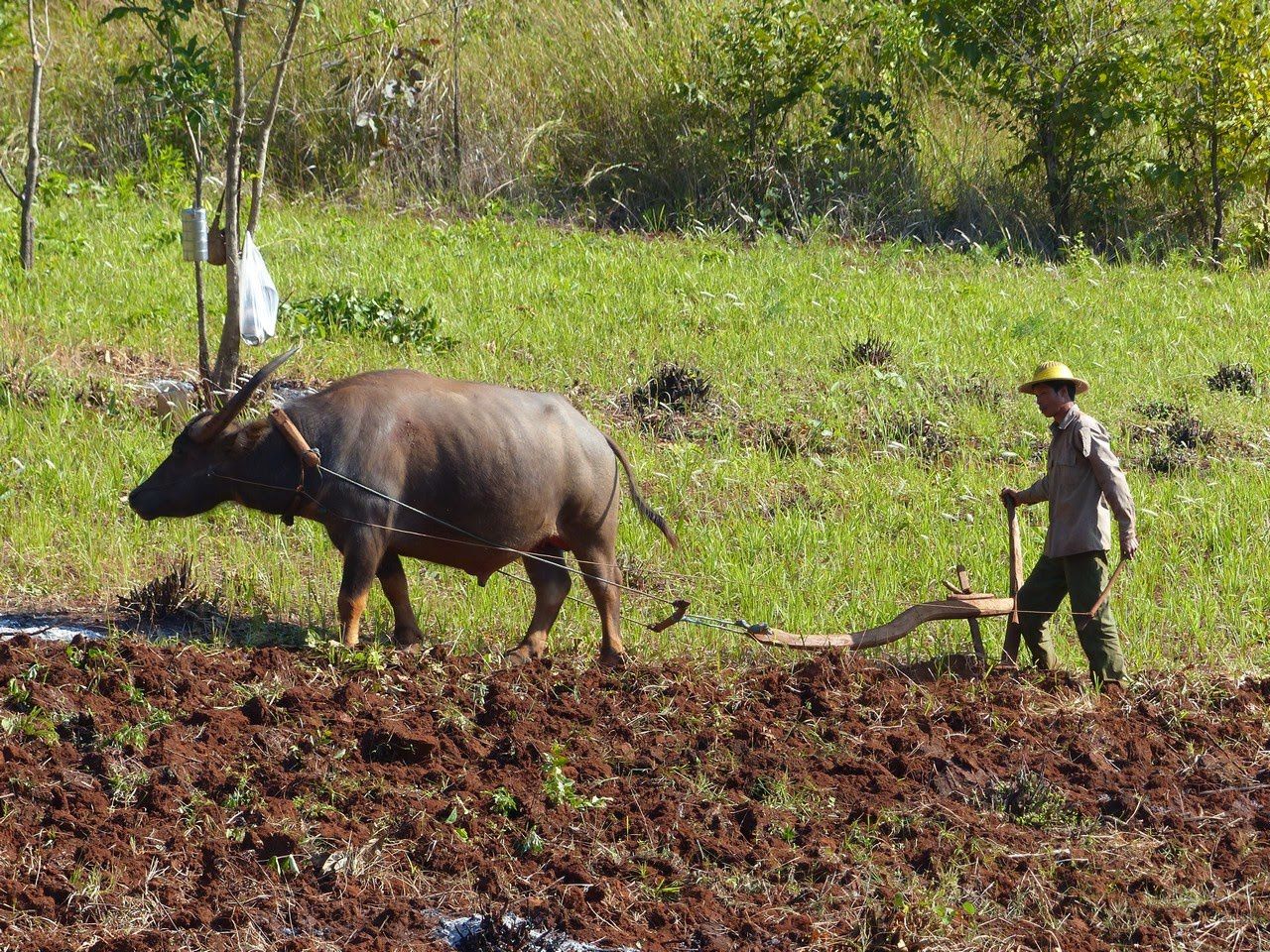 In Hsipaw we also met an incredible woman : Fern: She is the niece of the last Shan Prince and is now taking care of the Shan palace. The palace has nothing special but its history is really impressive to understand the political situation of the country.
Sao Kya Seng, the Shan prince, lived in this palace and had married an Austrian woman met in the USA during his studies. The life in the palace was nice but after the military pouch in 1962 the prince disappeared.. He was arrested by the army and sent in prison from where he could send a message to his wife. When all prisoners were free, the prince didn't come home. The princess asked the government to give her a death certificate of her husband and wanted some explanation but the government did not recognize anything. They even said, that they never arrested the prince…
Because of the situation in the country, the princess and her 2 daughters left the country and find a place (as refugees) in the USA. Every year the spouse of the prince sent request to Myanmar to give her a letter recognizing the death of her husband. No answer came, except one letter with interdiction to come again to Myanmar!
The story could have stop here, but what Fern told us after, made us think about the political situation of Myanmar: from 1995, Fern and her husband Donald were used to welcome visitors in the palace to tell them about the tragedy of the Shan family; but in 2005, Donald was arrested and condemned to 13 years of prison because "he didn't have a tourist license". Of course it was only a pretext to arrest him: Few months before, in 2005, a meeting was organized to write the new Shan constitution. Donald was supposed to attend this meeting but his wife was in hospital and he was with her; so the army couldn't arrest him because of the meeting and had to find another "reason"…
Visits stopped, because Fern was afraid to be arrested too and needed to see her husband once every two weeks. 4 years later, to show the whole world that Myanmar was a fair and democratic country, the government granted amnesty to 4000 prisoners. Luckily Donald was one of the 4000. He was free but had to stay in the palace with interdiction to speak to foreigners!
Since 2012, visits have started again and the couple explains its history to everyone who wants to hear it. And without being too "direct", you can feel that they are against the government… Myanmar has still many progresses to do before becoming a real democracy and the country needs people like Fern and Donald to make the things change!!! Let's see next year if the new election will bring some good news for the country…
To be informed of the latest articles, subscribe: