Okay, the last (but not least) post about Siem Reap… But how can we do without telling you about our stay with Laetitia, Jacques, and their sons Antoine and Tanguy? It is impossible!!!
Laetitia is a teacher at the French School and…. She loves traveling! That's why she hosted us for few days!!! We could have French meals, a swimming pool just in front of our bedroom and we could talk in French about everything ;-).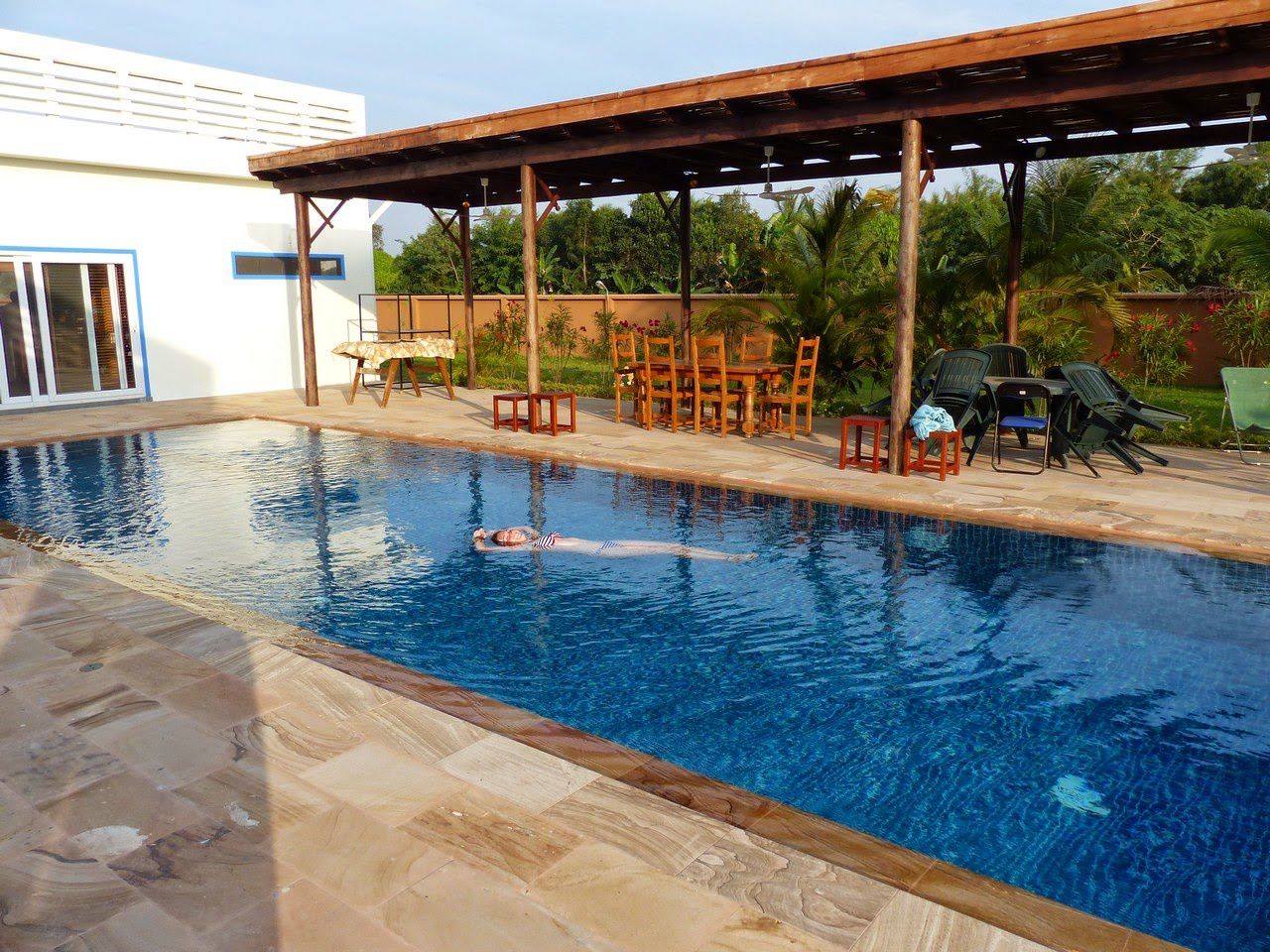 With Antoine, their 9 year old son, we played a lot, A LOT : Cluedo, 1000 km, Mister "I know everything", Jungle Speed, Chromino… A lot of fun, smiles and laughing!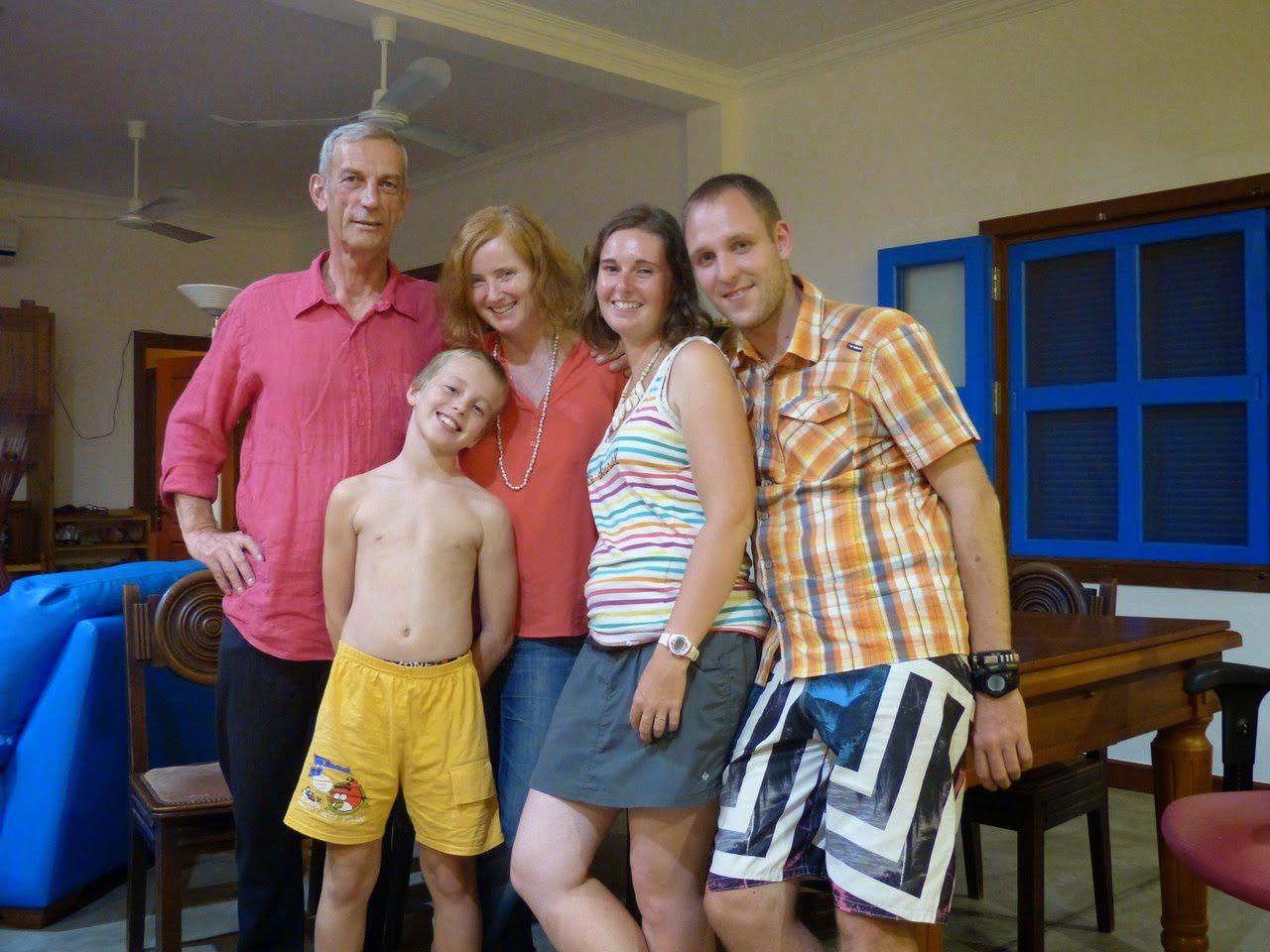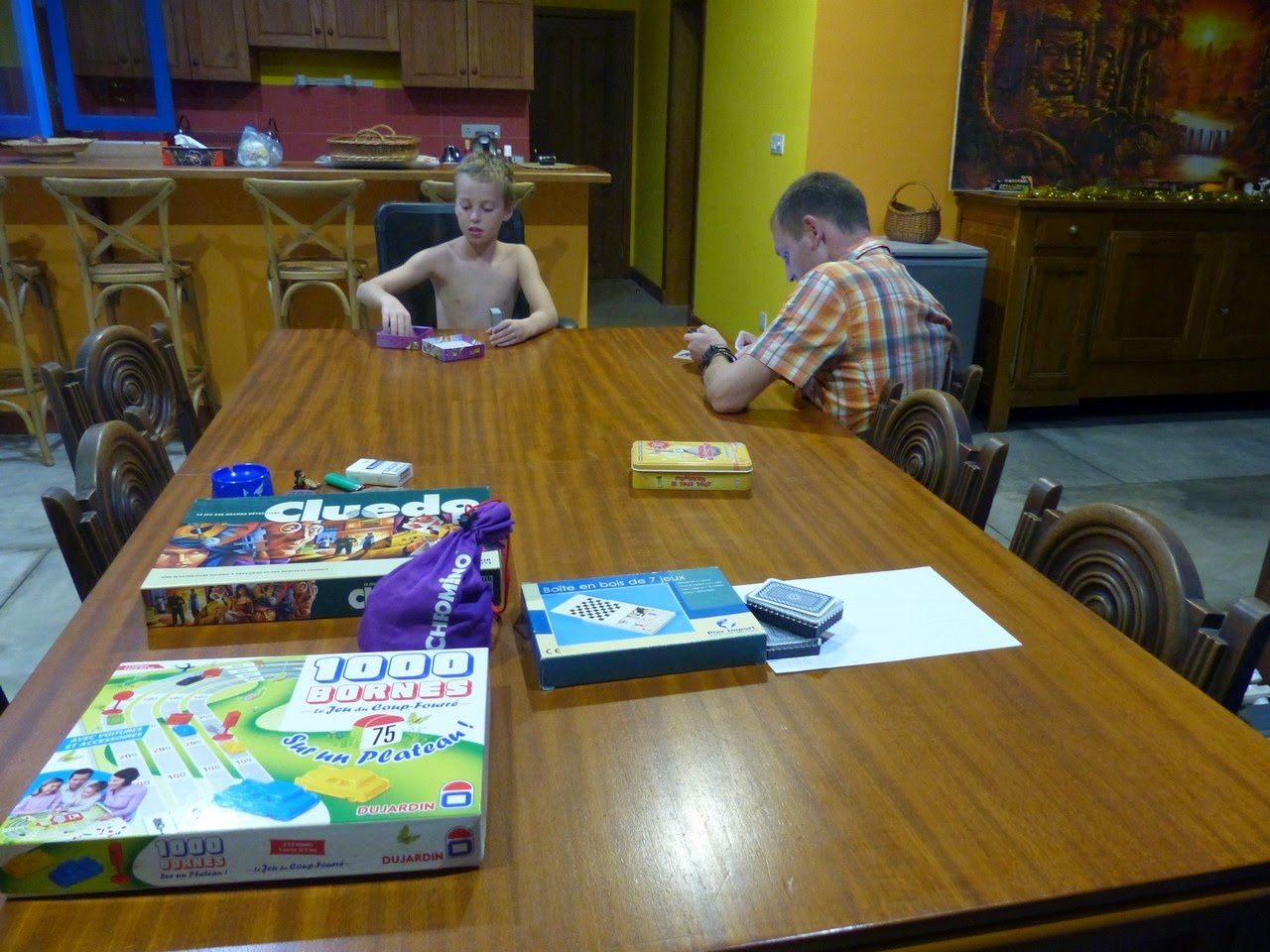 Tanguy took all our souvenirs back to France in his coffer!!! Wahou, no we can do some shopping again!
So we spent very nice times with this family and the good byes were particularly sad… Anyway, who knows how the future will be, perhaps we will meet again somewhere!!!
Now it is time to go to Battambang!
But before leaving, and with the « good » advices of Laetitia, we had a dinner at the « Bugs café »…. Yes you are reading well: we went there to eat insects! And we did the whole degustation : grilled scorpion and tarantula, silk worms and crickets salad, Water bug, Mediterranean pastry with red ants, spring rolls with flying ants… You'll not believe it but we liked everything except the water bug. Romain liked the scorpion and I preferred the tarantula (oh… Never in my life could I imagine I would say that). So now, Ladies and gentlemen, dear children, don't be shy and eat insects!!! It is healthy and it is good for the planet!!!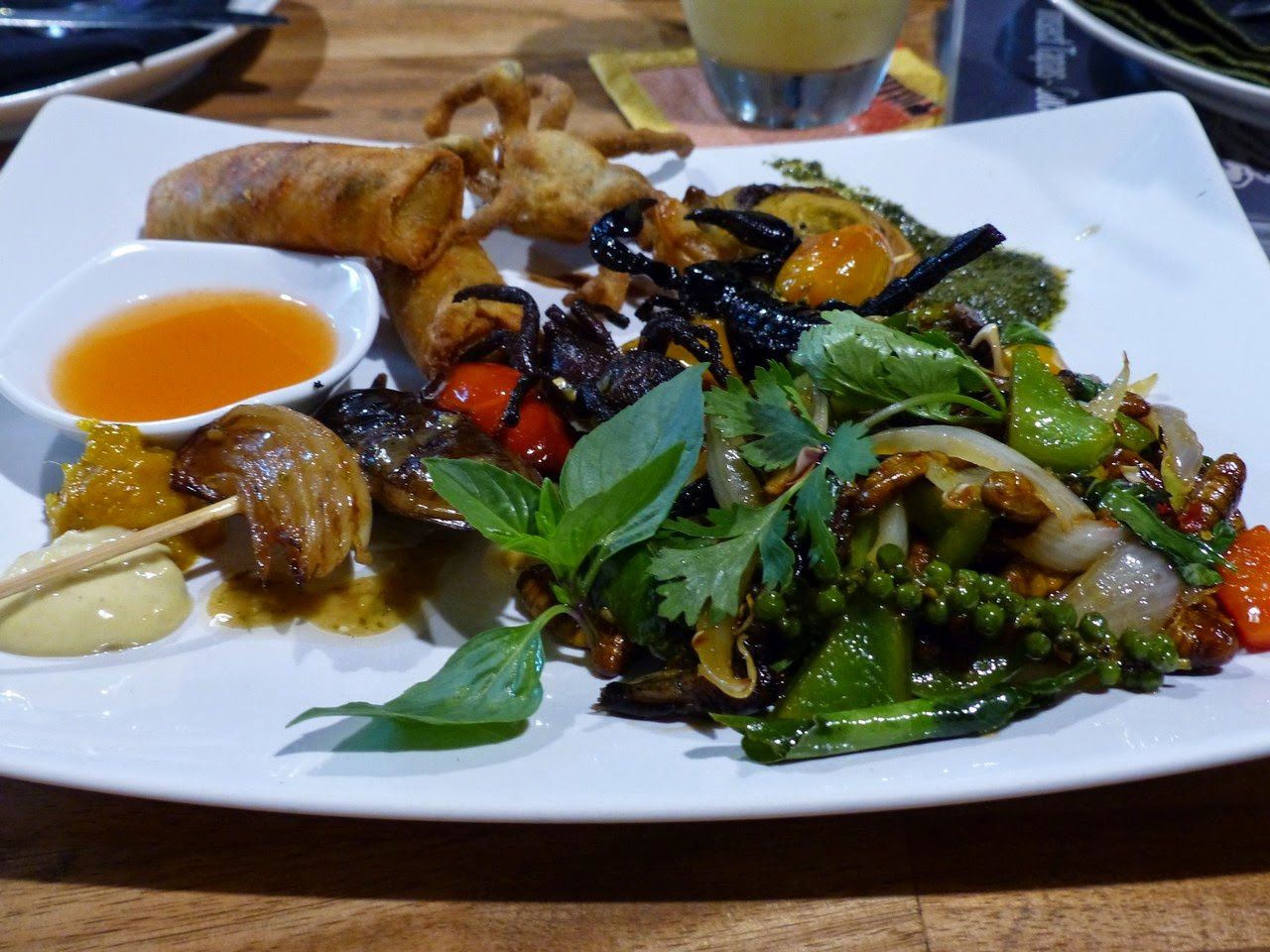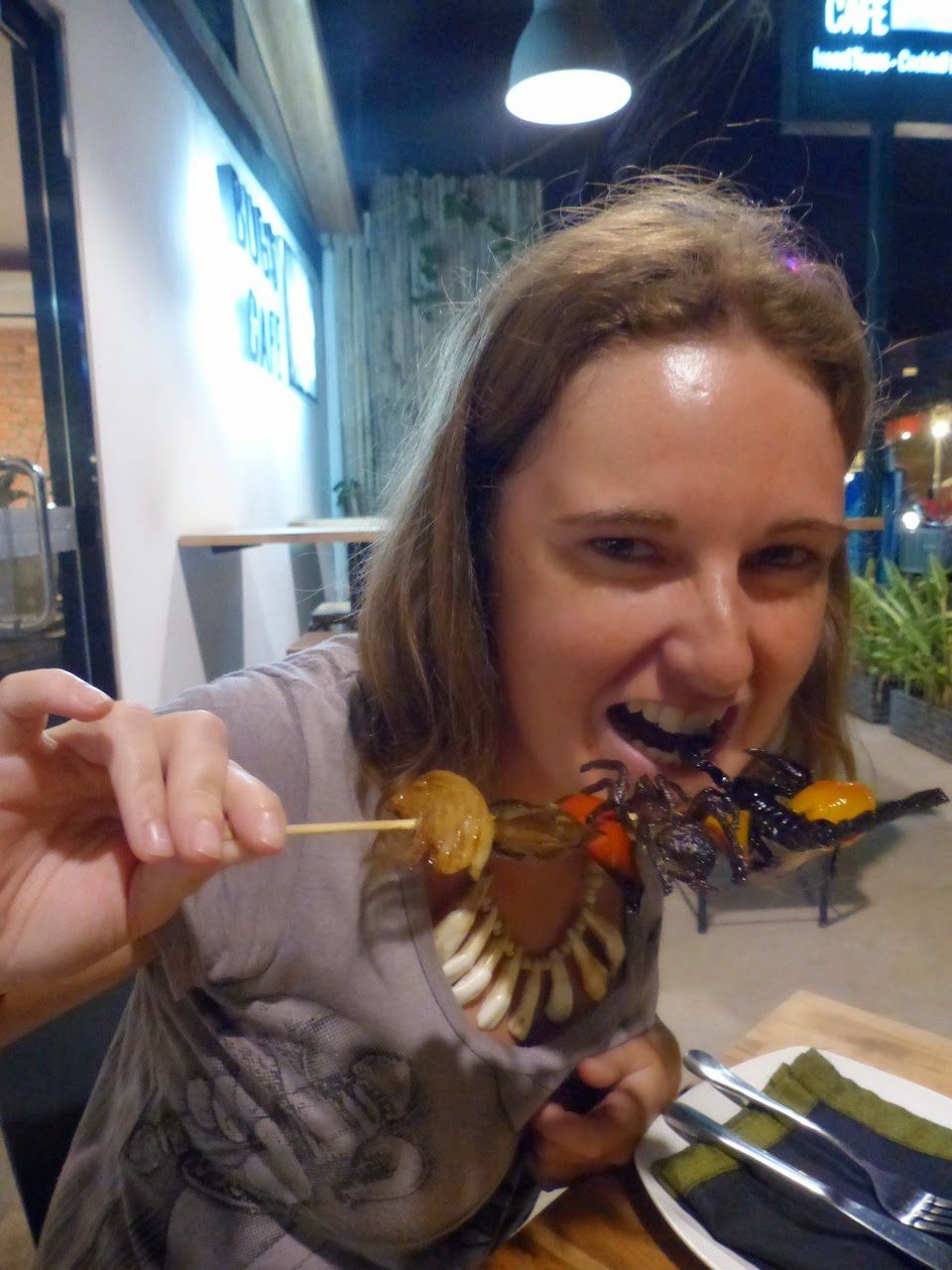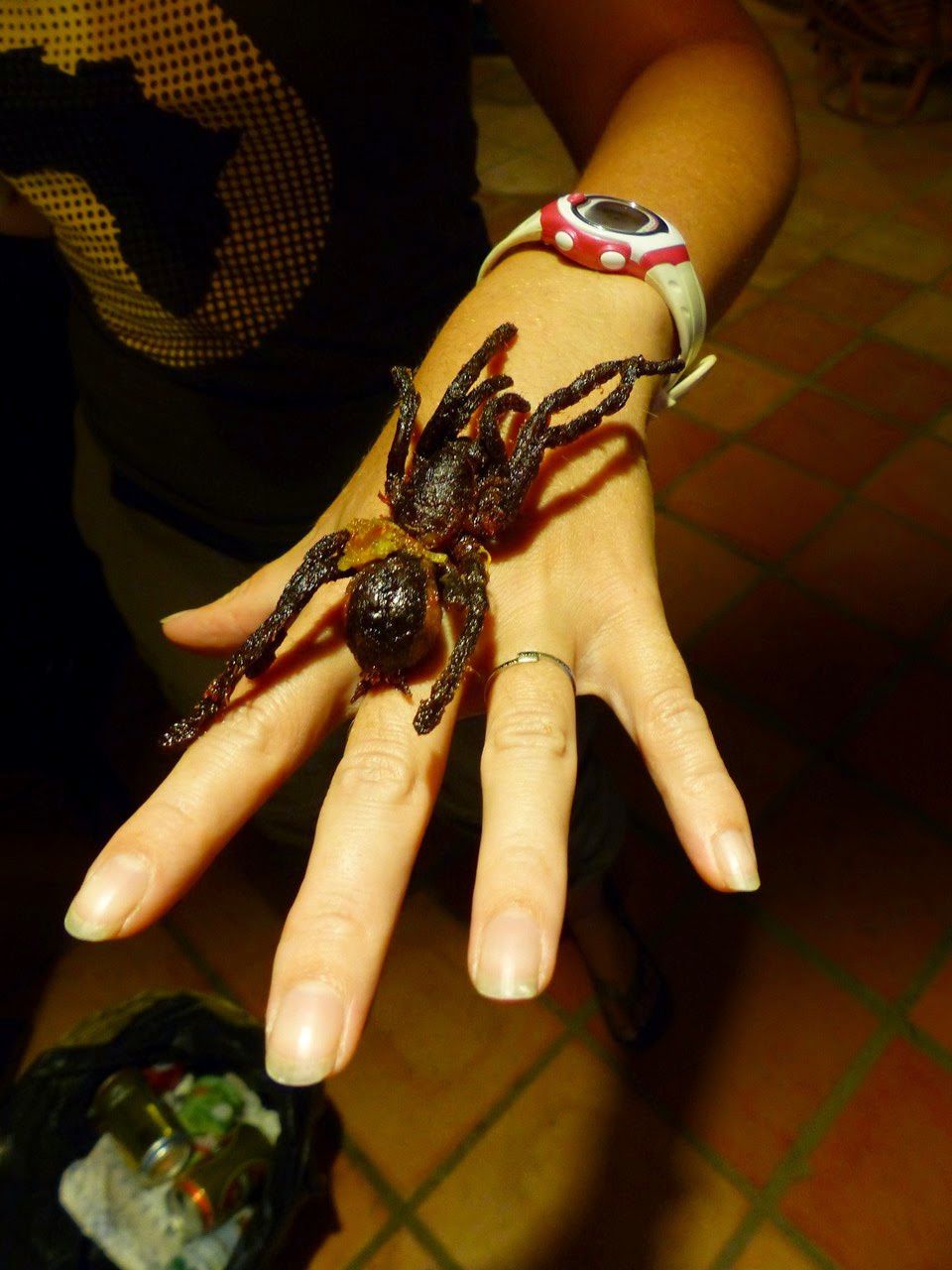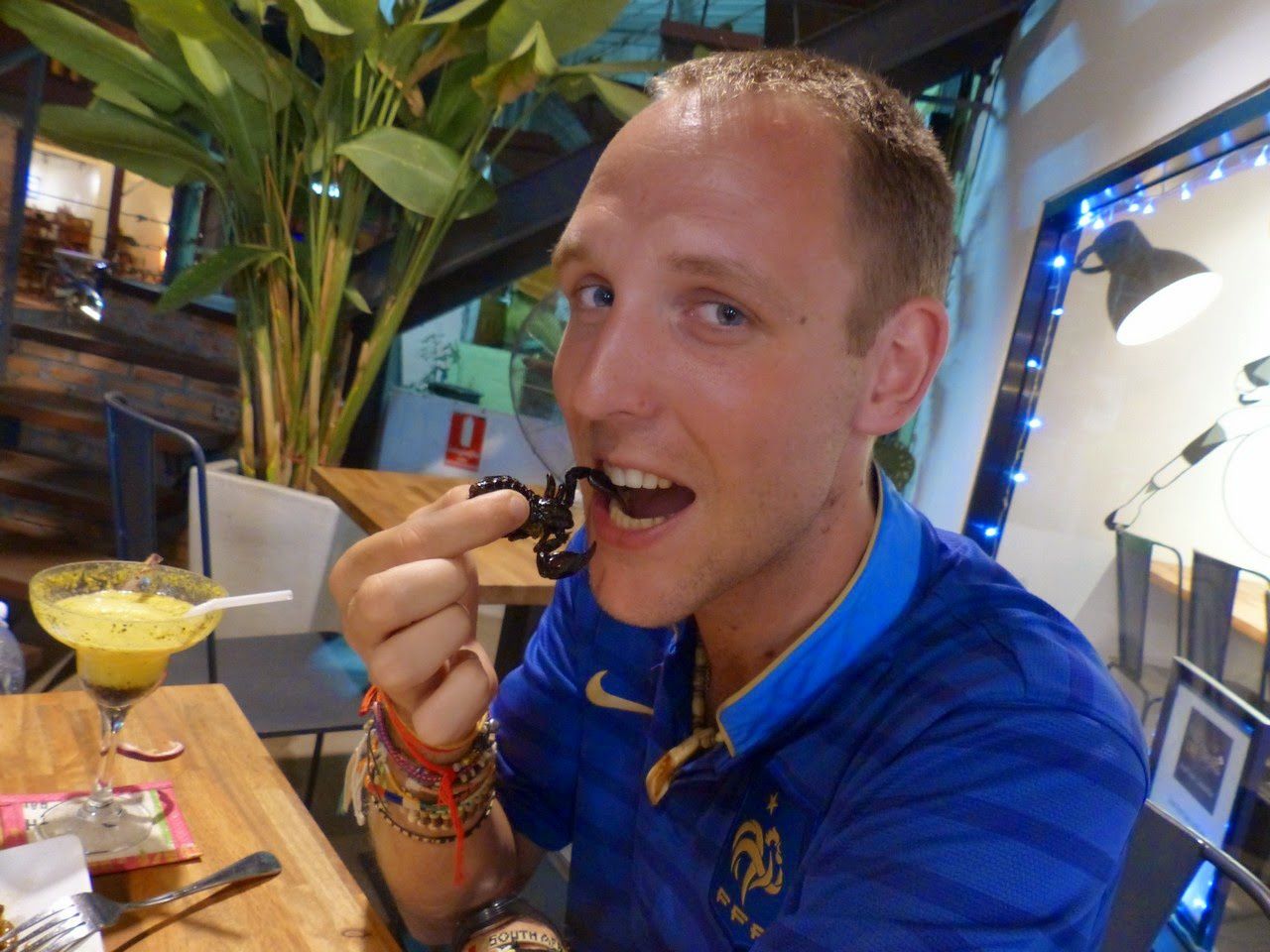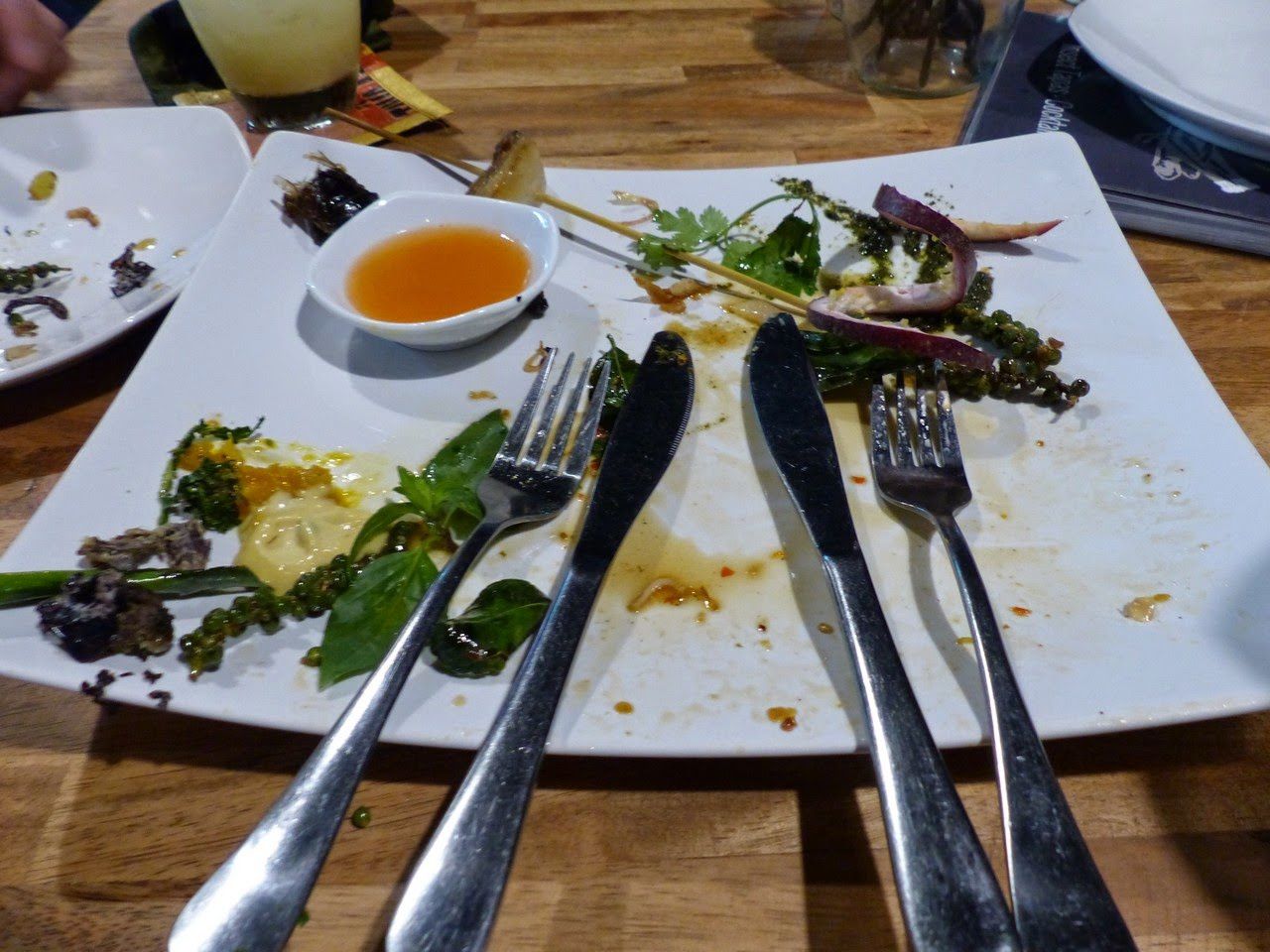 To be informed of the latest articles, subscribe: