After a night in a bus, 2 hours of waiting in front of an agency in the early morning and 5 hours bus ride, we finally arrived in Dalat, town well known for its wine (neither really good, nor really bad…) but also for its canyoning!!
Was is canyoning? A waterfall, a bit of climbing (abseiling), few slides, free jumps, a friendly guide, a crazy photographer, an amazing team…and a lot of fun!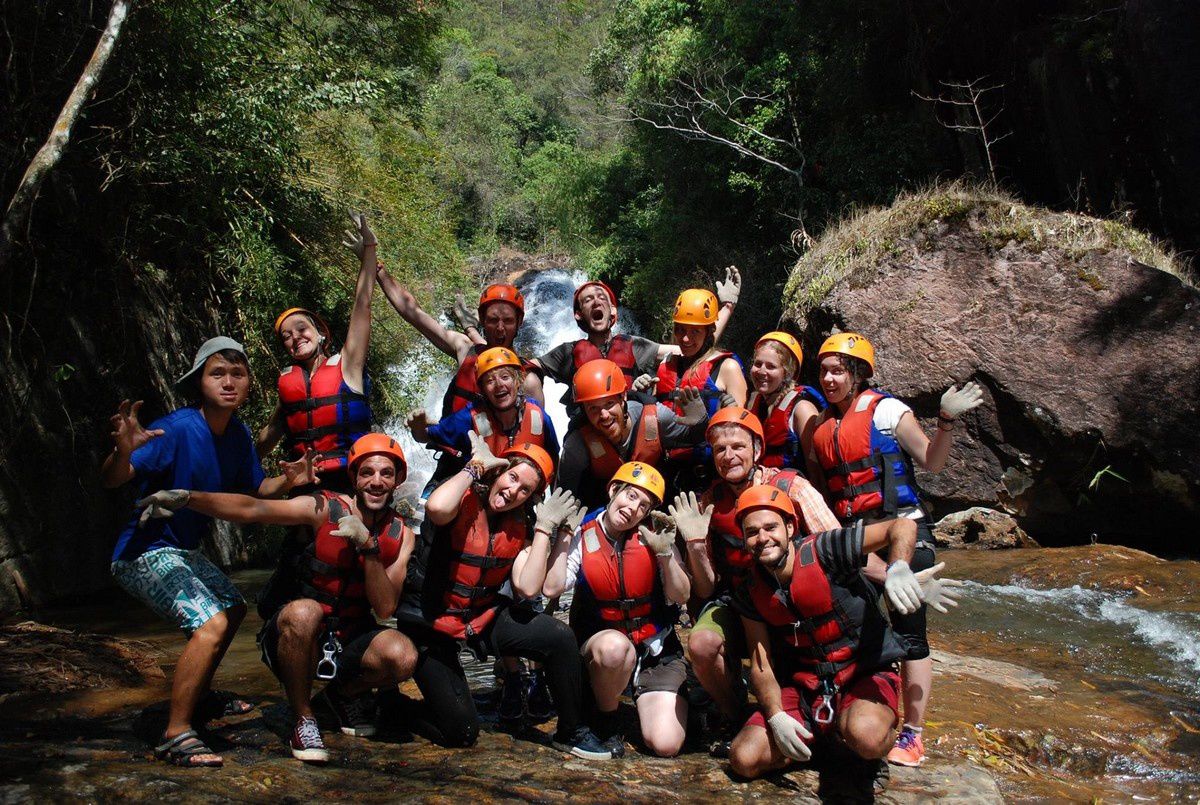 As you understand, the cold water did not scared us and well equipped with a helmet, and a life jacket we discovered the canyon head first (I'm not joking!!!). We started with abseiling on dry cliffs (easy!!!!) then in the waterfall (this time you get really wet!!!), then we continue with slides heads or toes first and what we were expecting: the 10 meters free jump!!!! But the cliff is not completely straight, so to avoid crashing against the rocks, you need to run before jumping… Adrenaline grows, the green light is on…1….2….3 we run, and we jump… We are in the air…not for long because we arrive "almost smoothly" in the clear blue water of the water!!!!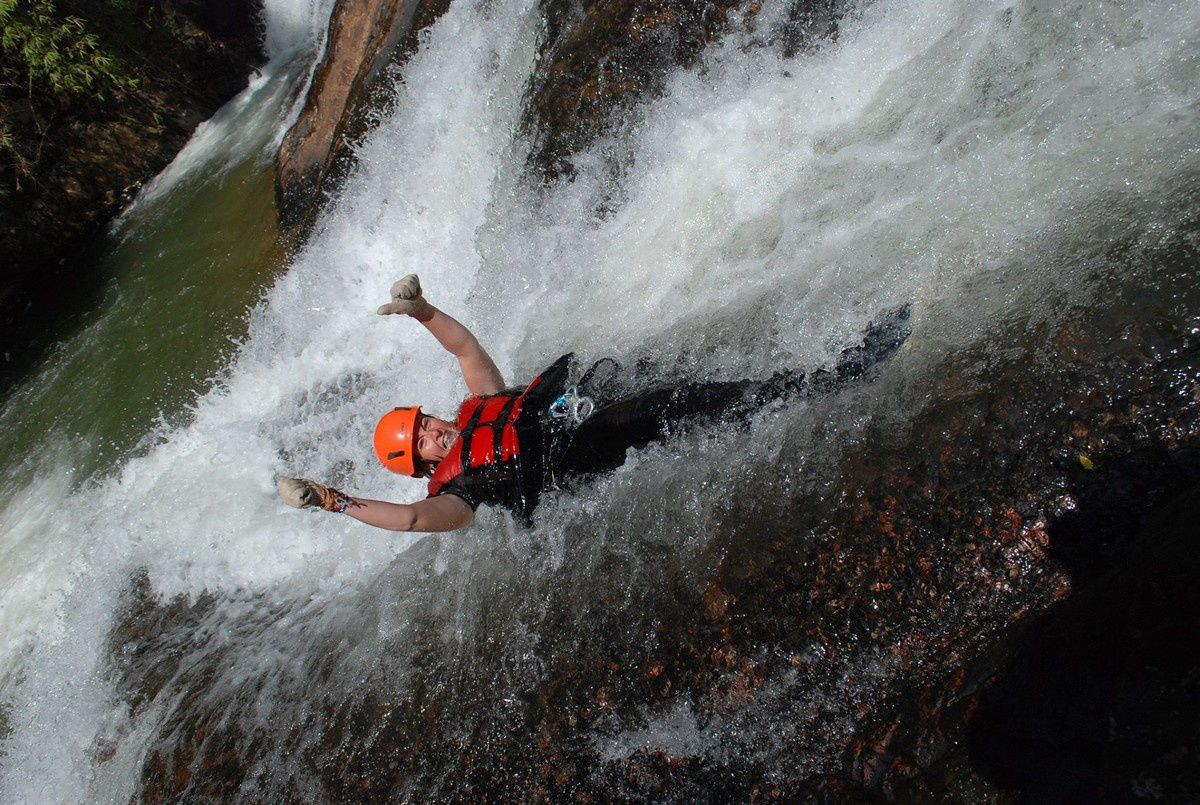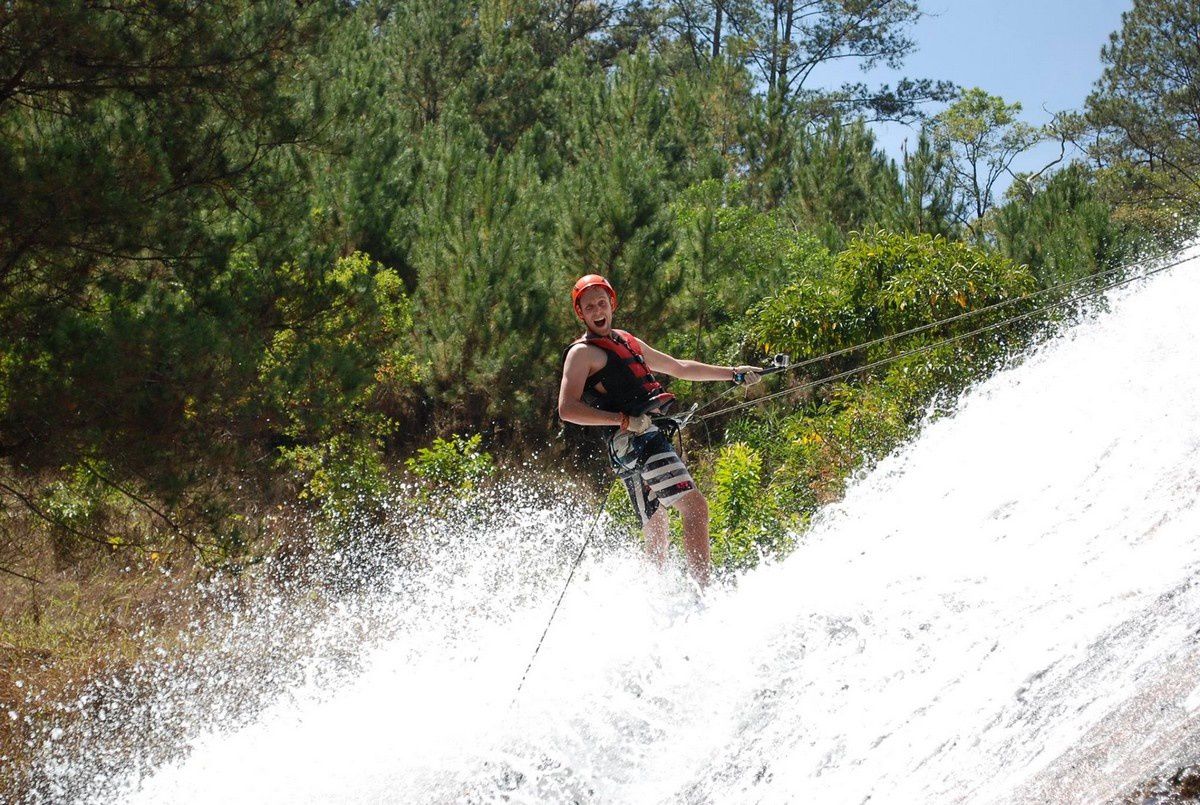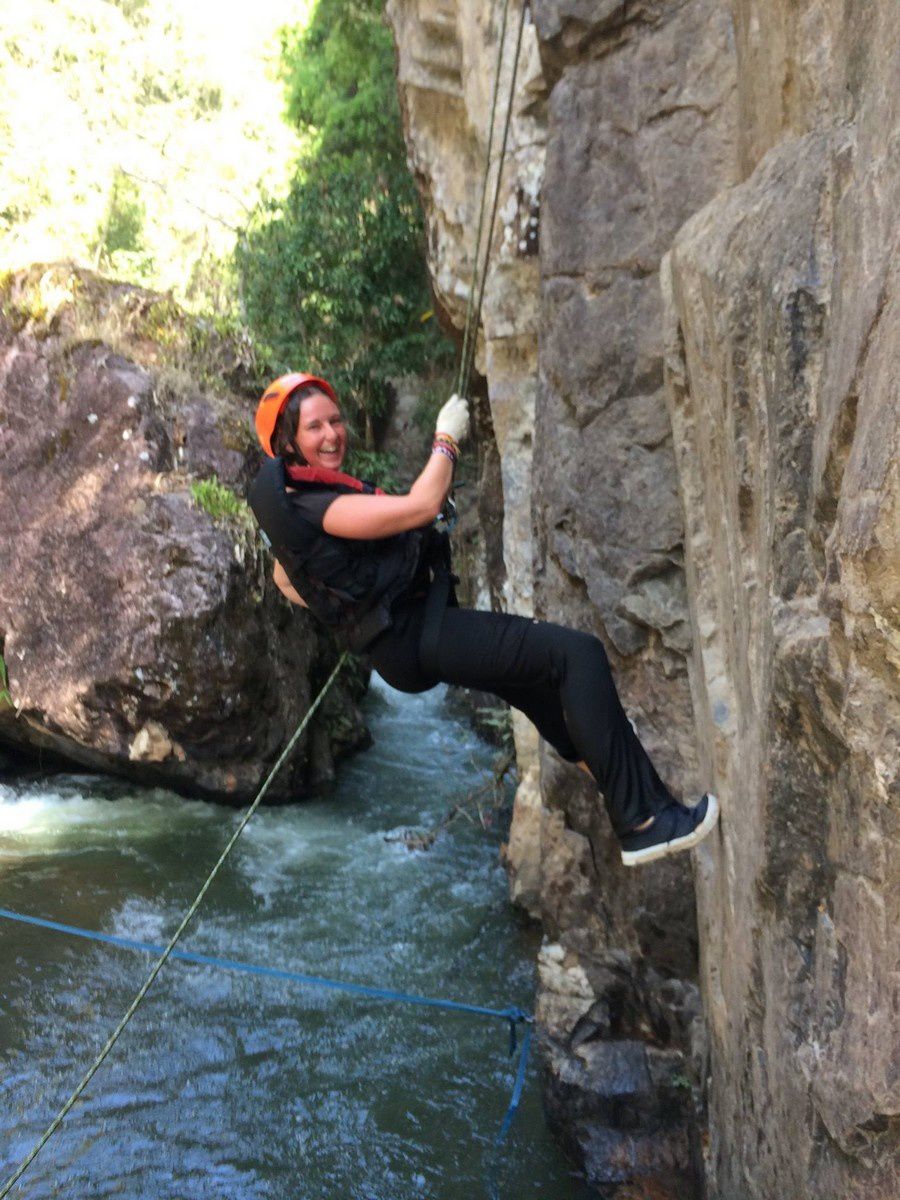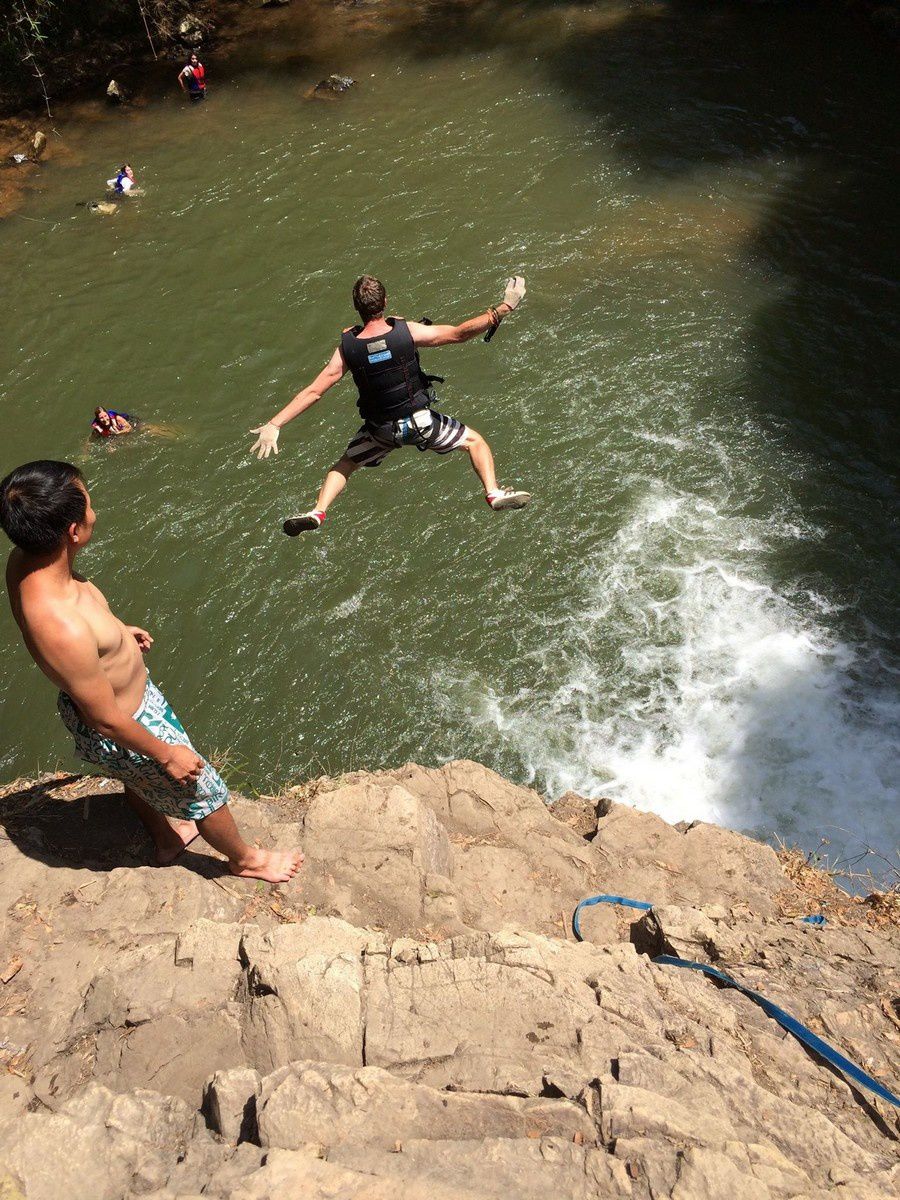 But after the fun, it is time to climb up the mountain and after 4 hours of water activities, it is not so easy… After some efforts we finally came up, jumped in the bus and had a warm shower…. What a great day!!!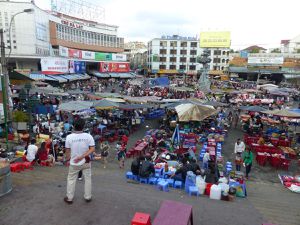 The next day, too tired to walk, we rented a motorbike to visit the area: the strawberry market (Dalat has many strawberry plantations), the waterfall, the flower garden… really beautiful but crowdy (it is still the Têt holidays..)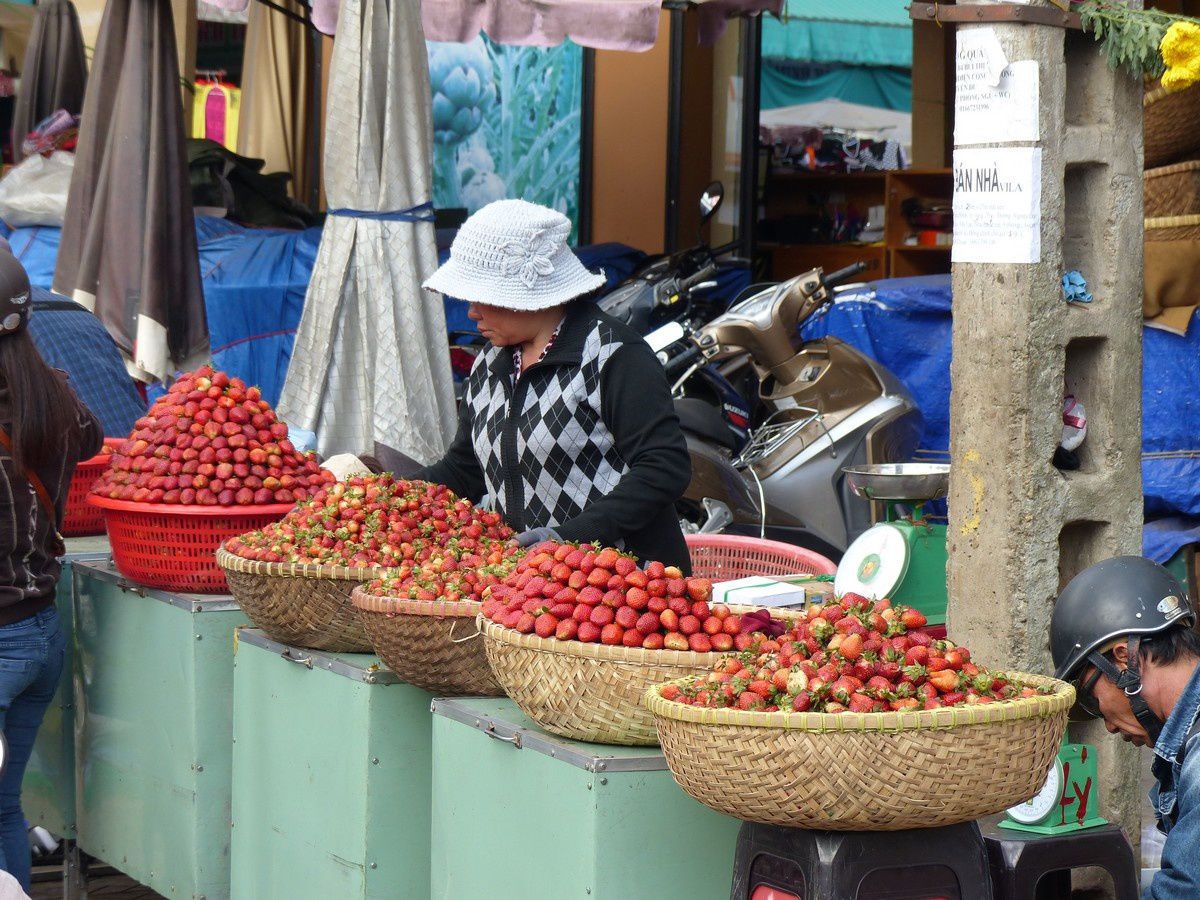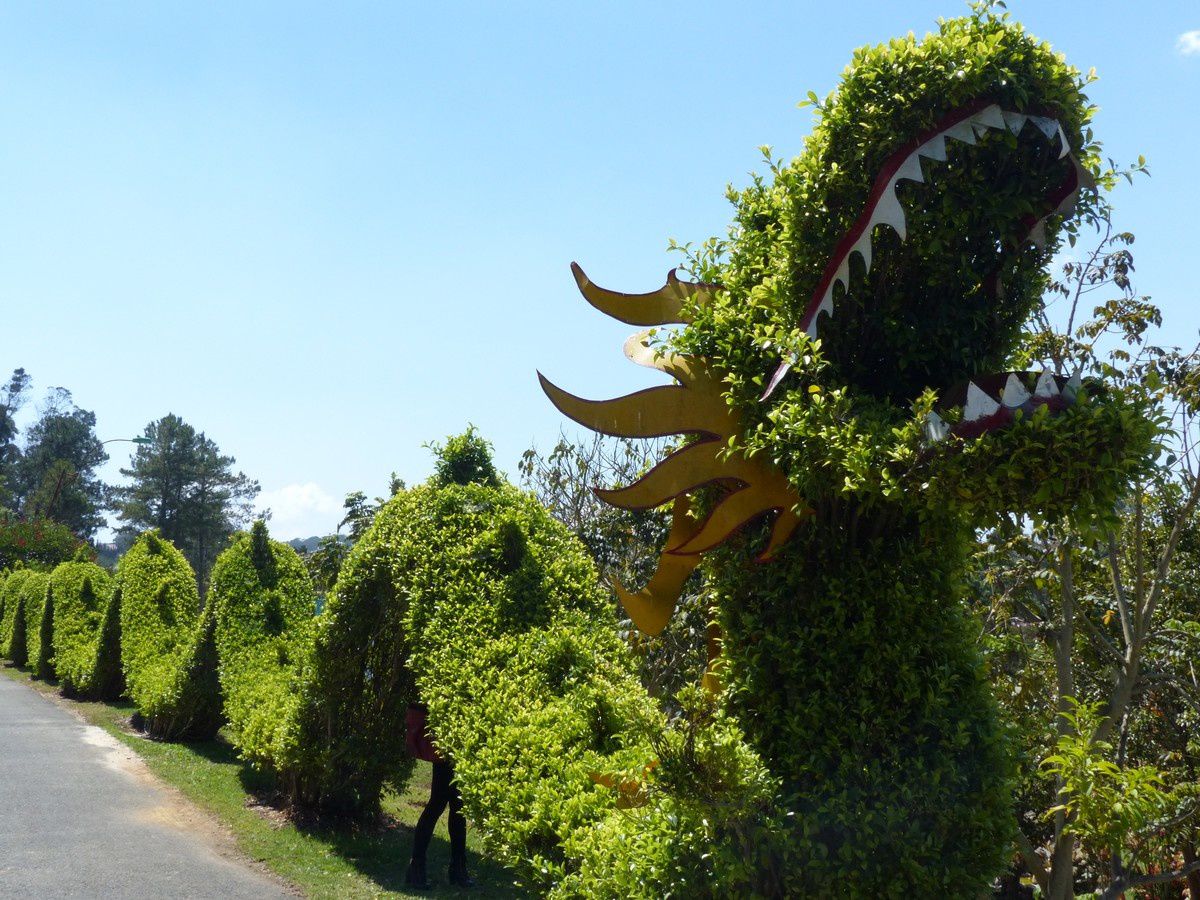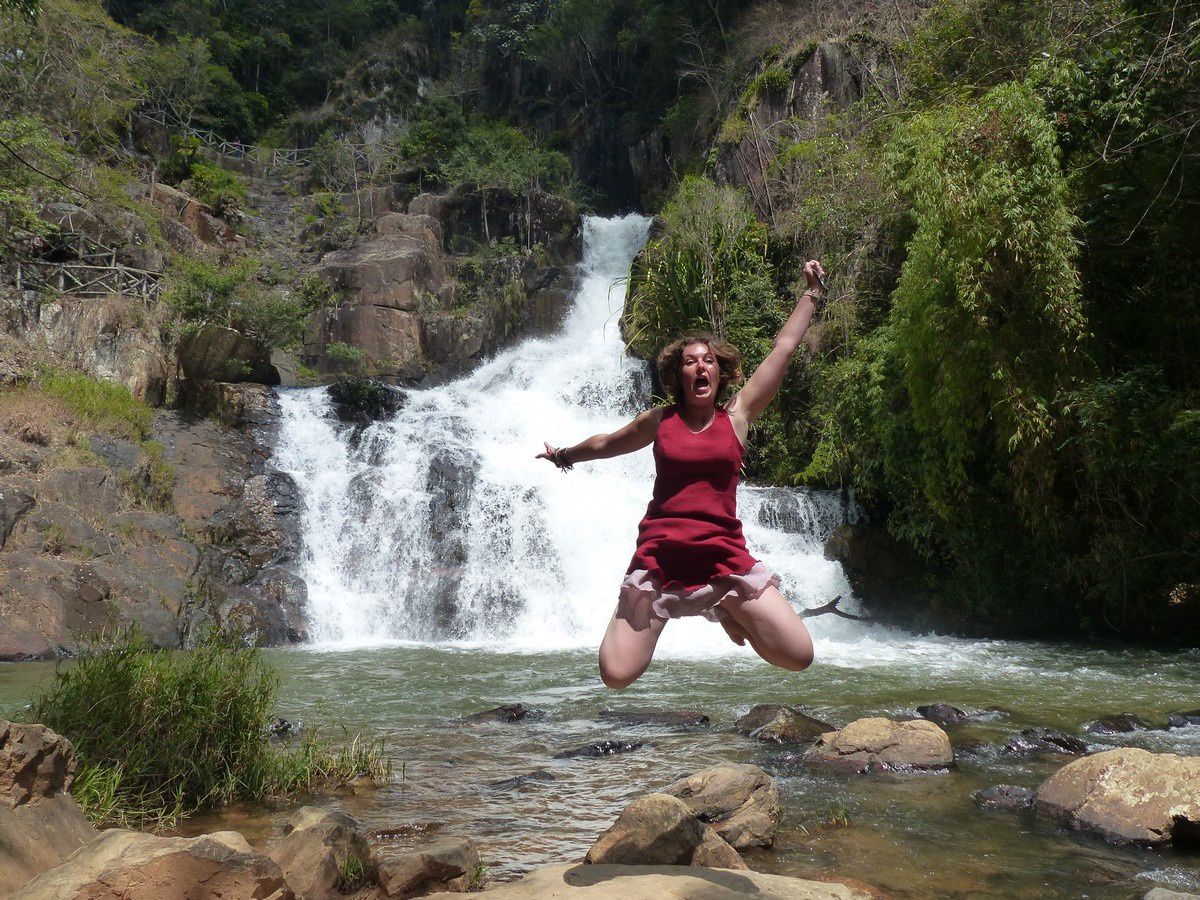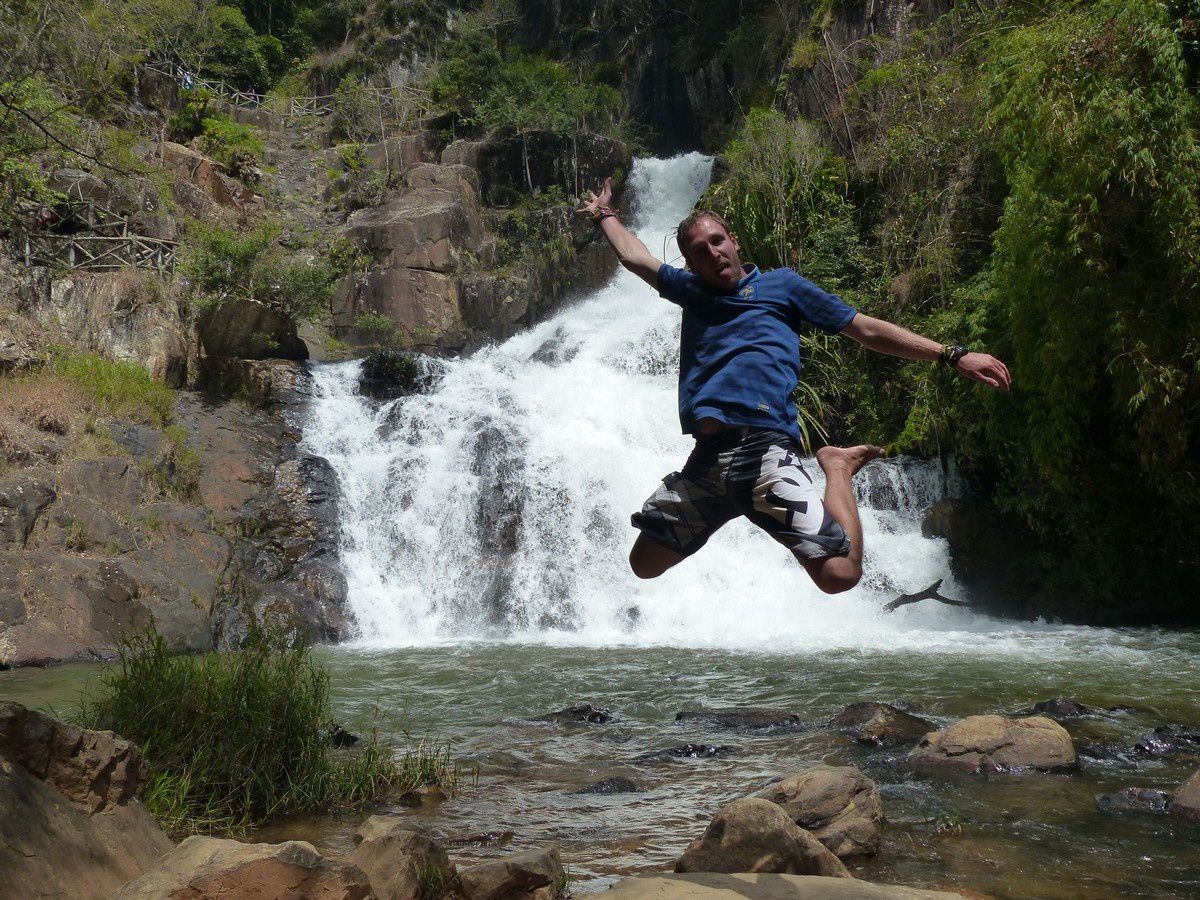 After 2 days in Dalat, it was time for us to go to Ho Chi Minh City. Unfortunately, all buses were full for the next coming days… And waiting wasn't an option!!! Let's go! We took our magic blackboard and after 4 kilometres walking with our big bags to find a place on the main road to HCMC, we hitchhiked. After only 7 minutes, a car stopped and took us! The young Vietnamese couple couldn't really speak English but "Google Translate" helped us a lot… After a sugar cane juice, a shared meal, few candies, a wrong way and a flat tire, we arrived in HCMC. They even drop us in front of our hotel!!! A nice trip for 0€ !!!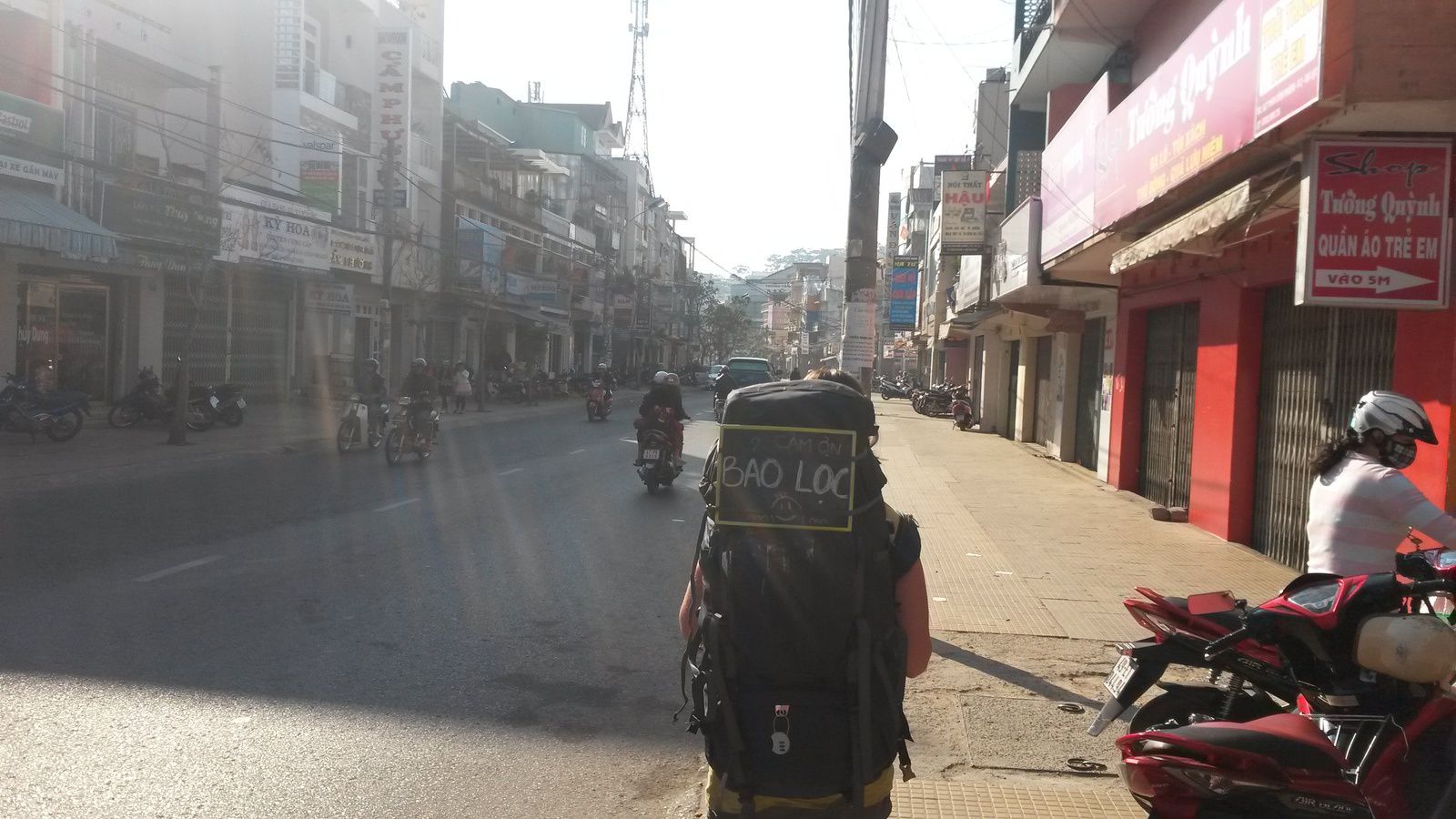 To be informed of the latest articles, subscribe: