Hoi An is a small town in Central Vietnam, along the coast. It was an important port and the city is amazingly beautiful. It is a Unesco World Heritage.
Walking in the streets with orange houses and thousands of colourful lanterns is really lovely. Only hundreds of motorbikes make the walk more "zigzagging" ;-)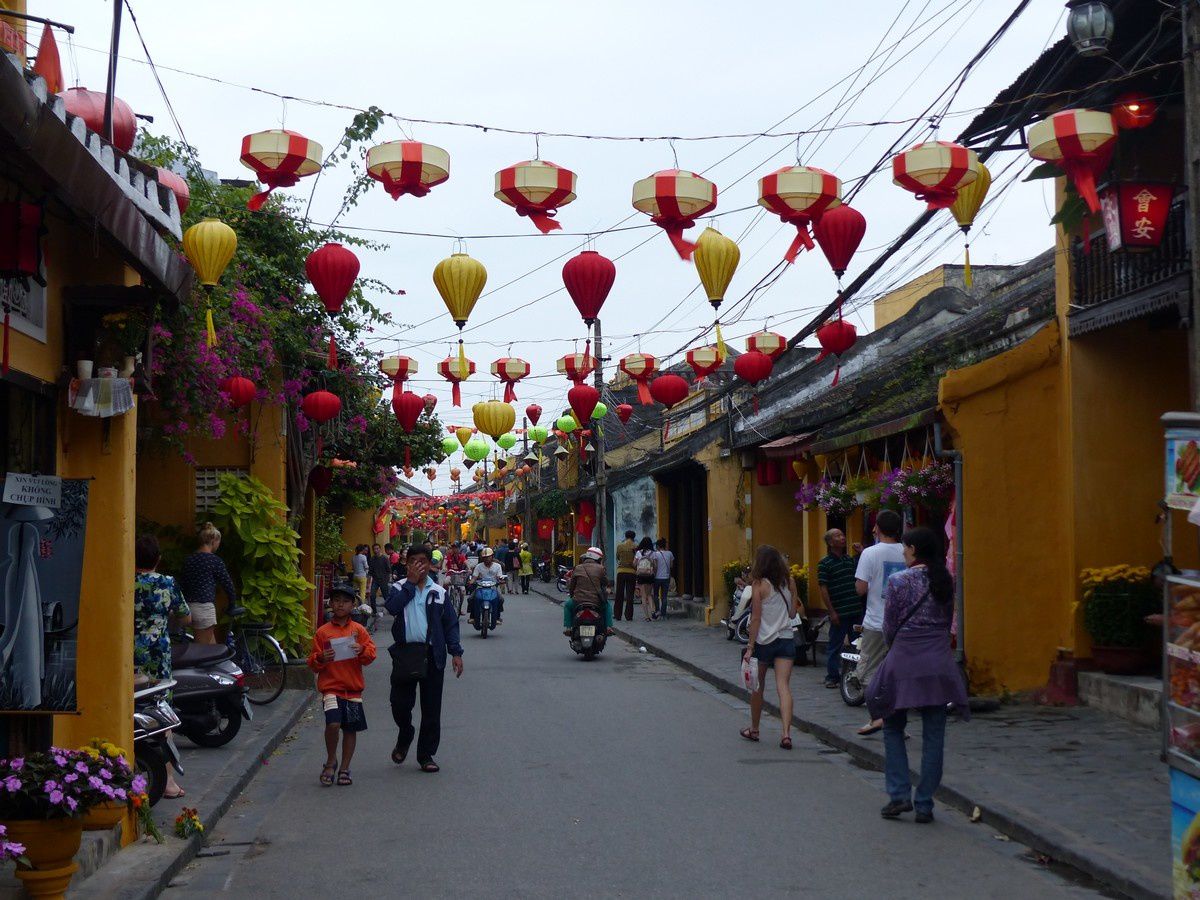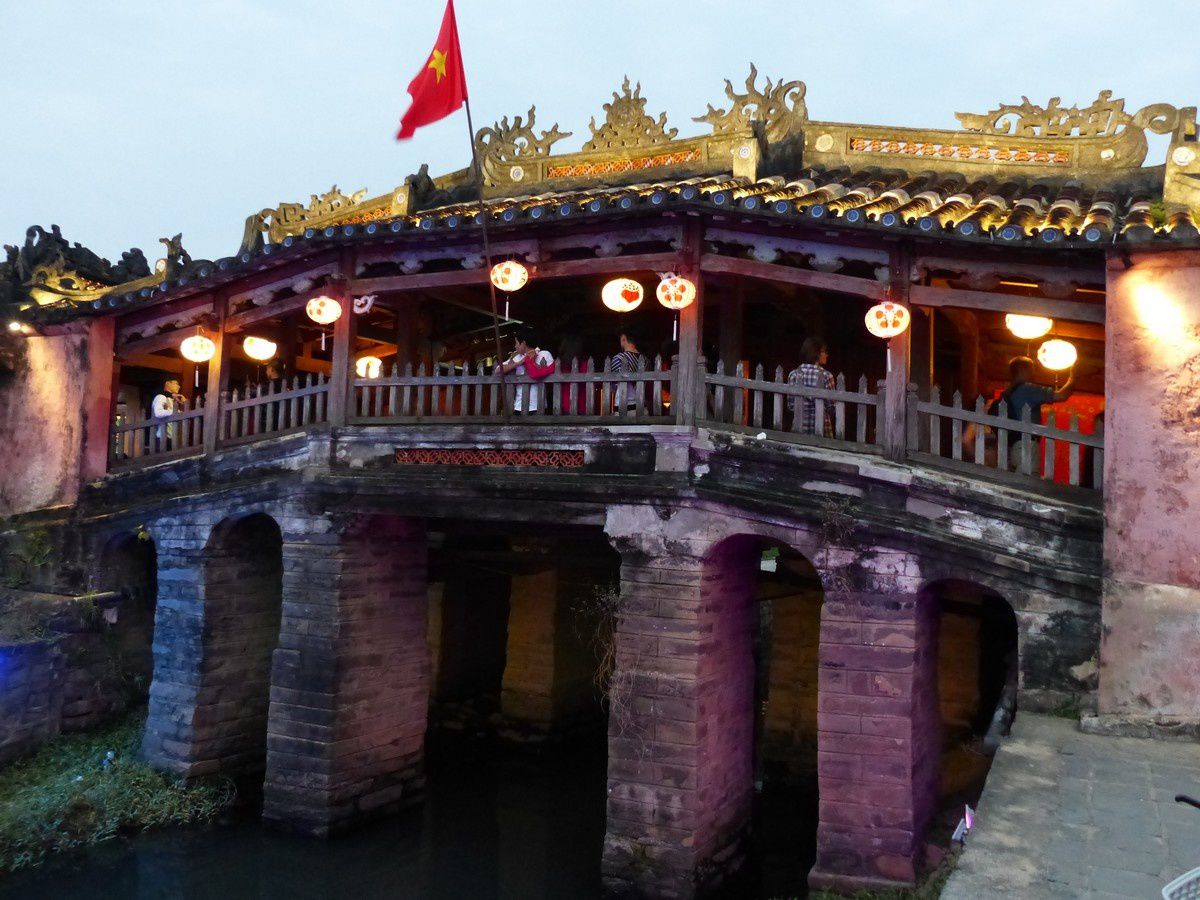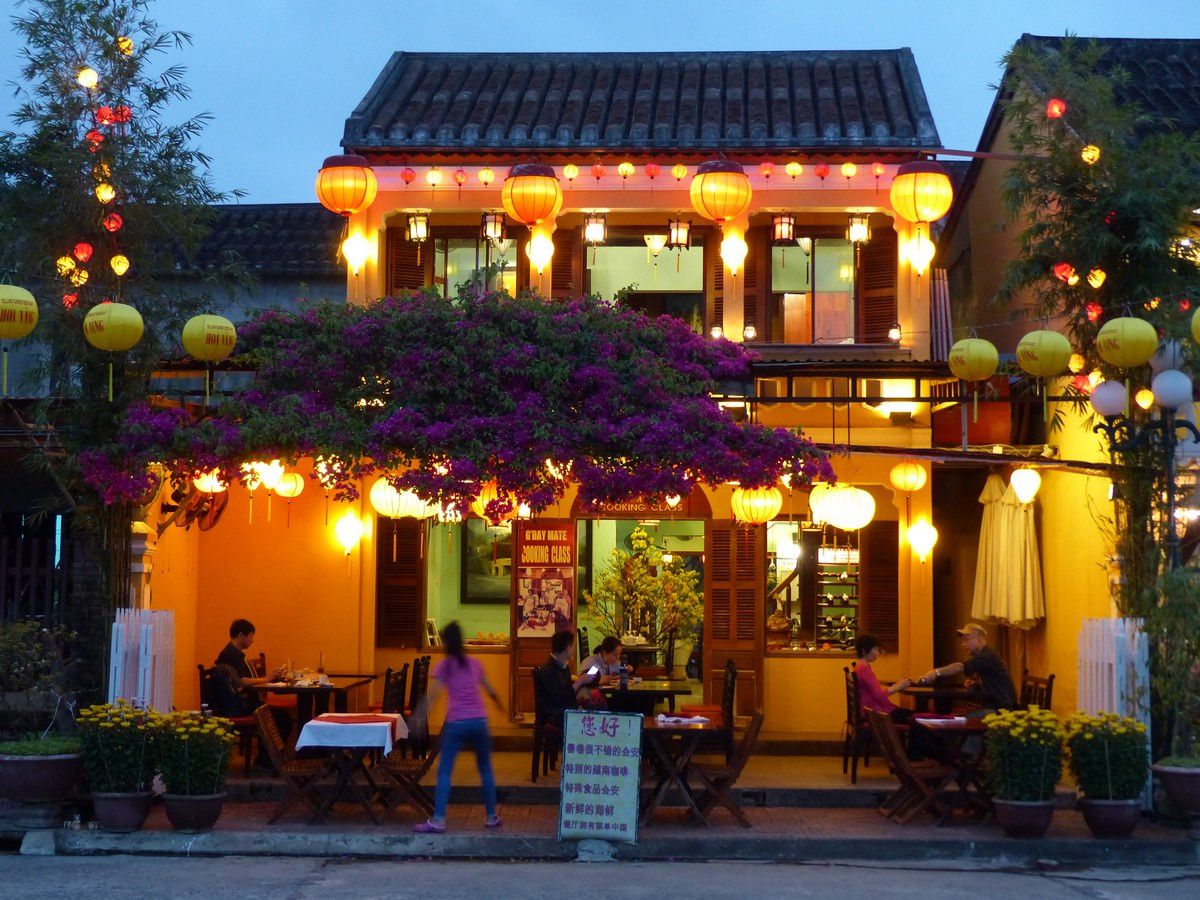 For the Têt, the Vietnamese New Year, we stopped in Hoi An. Têt is celebrated each year at the end of the lunar calendar. It is one of the few time the families are all together and they go in holidays.
In each house, there is a flower tree: Pink flowers in the North, Yellow flowers in Central and South Vietnam. The trees are decorated like our Christmas trees in Gold and Red. It is beautiful but it is even more impressive to see these trees "travelling" on motorbikes behind drivers.
In addition to the trees, many flowers bring colours in houses and each family installs an altar to honour the house's protectors. They burn a lot of incense and make offer such as candy, false money, paper figures… Every paper objects (money notes, figures…) is burnt in the street.
Like us, they eat a delicious meal prepared by the women and alcohol is part of the fun!!!
At midnight we watched a wonderful firework to celebrate the new Goat year…but we were surprised to hear the chore sing the national song… What a strong patriotism!
So the Vietnamese calendars have 2 dates : the one we use everywhere in the world (the one you know) and their own date : so the 19 February 2015 of our calendar, it was the first January 2015 of their calendar!!! We played "back into the future" ;-)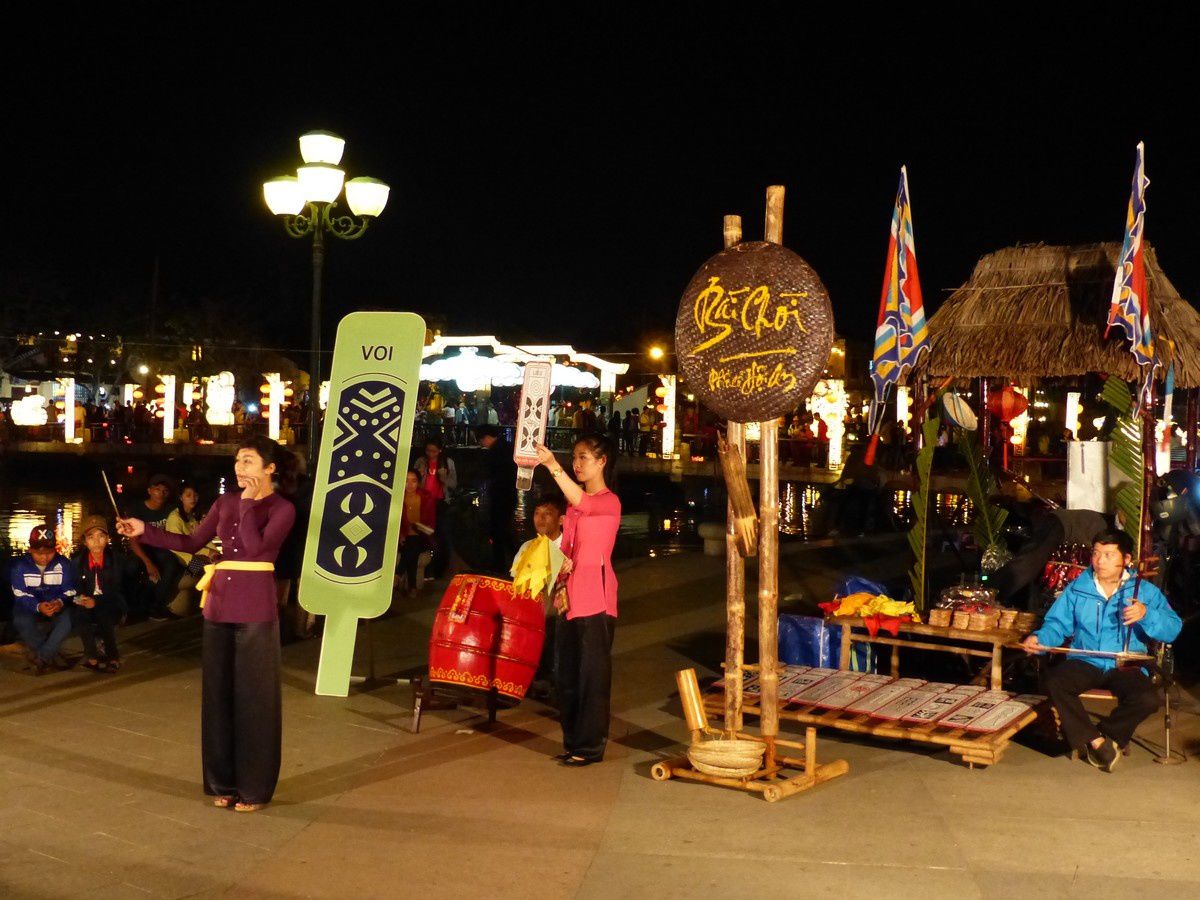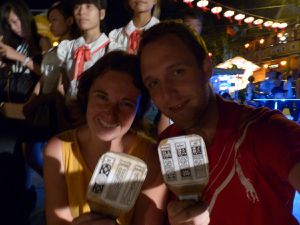 The festivities last several days after New Year and many activities are in the streets: parades with musicians and alive dragons, gambling, cards games… We tried the Vietnamese version of the Bingo game: everyone who participates has 3 different signs (and words) and a singer sing a traditional song including the words she picks up randomly. If someone has the same symbol, he gets a flag; after 3 flags he wins the game. We did not win the game but we had fun being part of this fervour. Then Romain tried the piñata –like game: a small terracotta pot is suspended and placed 3 metres away from the players. After a first "test", the players put a blinded mask in front of their eyes. Without seeing anything and with a stick in their hand, they have to break the pot to win the game. Romain did not win but his performance made many spectators (including me) laugh!
We liked this time, the feeling of happiness, sharing this tradition… but we disliked the fact that prices for transportation doubled or tripled sometimes…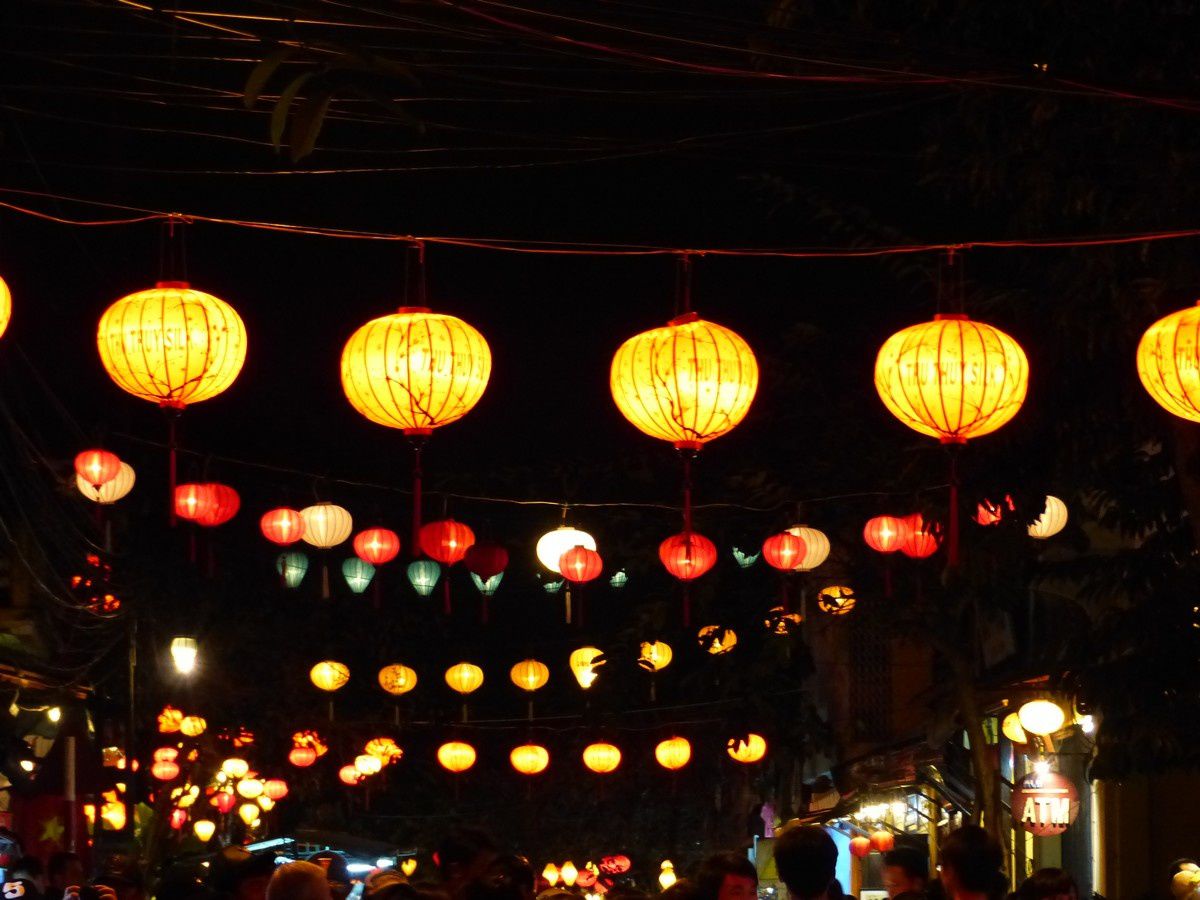 To be informed of the latest articles, subscribe: