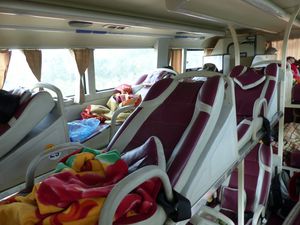 After a night in a deluxe night bus (beds, and wifi!!!!) we arrived in Hué which was the capital of the country between 1802 (after reunification) and 1945. This town, residency of the emperors, became the capital of religion, art and politics; but the French, followed by the Viets destroyed Hué.
We visited a traditional house. Several symbols are remarkable: the entrances are facing the South, respecting the Feng Shui philosophy. "Feng shui" means "wter and wind". Water is the most important thing for cultures and the South has more water than the mountainous north! In front of their house, a big wall is built, it is not a fence, just a wall as large as the house's length. It is a protection against bad spirits because spirits don't turn right or left, they just go straight (I swear it is true!!!). But in case a spirit comes over the wall, there is a second protection: a stretch of water of a mirror. Only the "material" beings (humans, animals, plants, and objects) have a reflexion in water or a mirror. A spirit won't see anything and he will leave.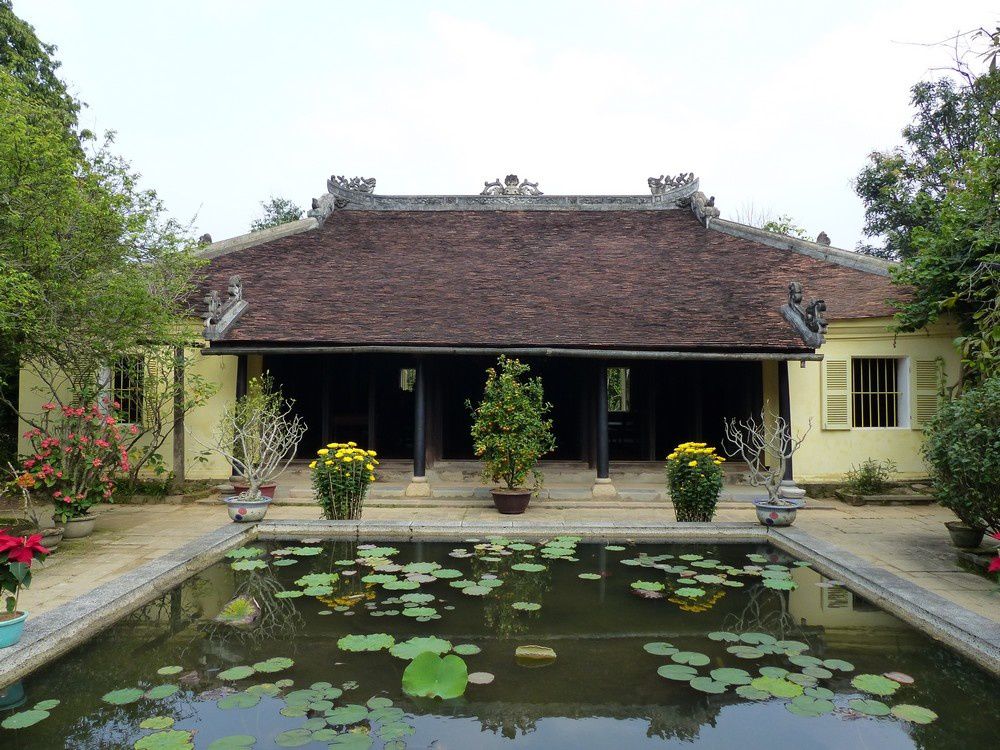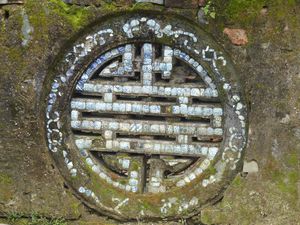 Even if Vietnam has a long Buddhist tradition, the majority of the people nowadays is not practicing religion anymore. People still believe God/ Buddha exist, but they don't believe It will and can help them.
In 1945 a huge starvation arrived in Vietnam and people went to pagodas, prayed and gave offers to ask for help. No "divine" help came and 2 million people died. Guided by Ho Chi Minh, people understood that their destiny only depends on themselves. They can only rely on themselves. But they still believe in reincarnation and in 3 pillars: Spirits, humans and animals. Life is like a circle and what you do today will impact your life soon or later; so in order to became a spirit and not an animal; they have to behave correctly now. Our guide made us laugh when he explained that the first thing a new born does is to cry because before they were spirits and did something bad so as punishment they became humans!
All of these believes are far away from our culture but we really like to discover and understand them.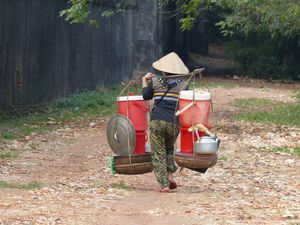 We continued our tour with a pagoda, an imperial tomb and the citadel. We also saw an incense making shop.
Now we are heading to Hoi An!
To be informed of the latest articles, subscribe: