Vang Vieng is a small town near the Nam Song River. The city centre is not really a must see place except if watching Friends while smoking "happy stuff" is what you like. (Actually Vang Vieng was famous among the ravers and people who liked to party all night as the place with no limit but after some deadly incidents, the city closed many bars and tries now to upgrade and change the image of Vang Vieng. Anyway you still feel this atmosphere and some bars are still open)
But we found a peaceful place just across the bridge, in a small bungalow surrounded by a great countryside.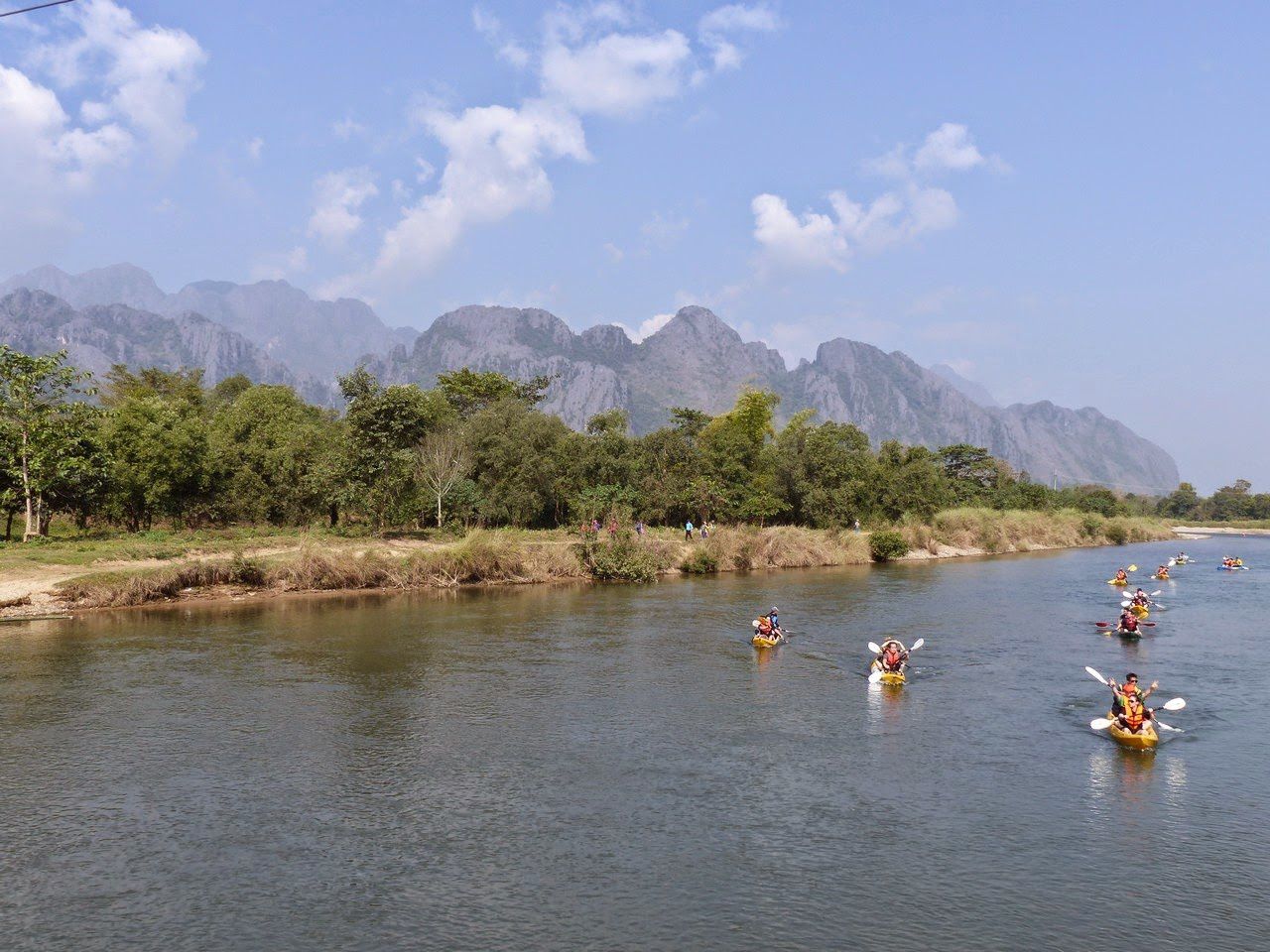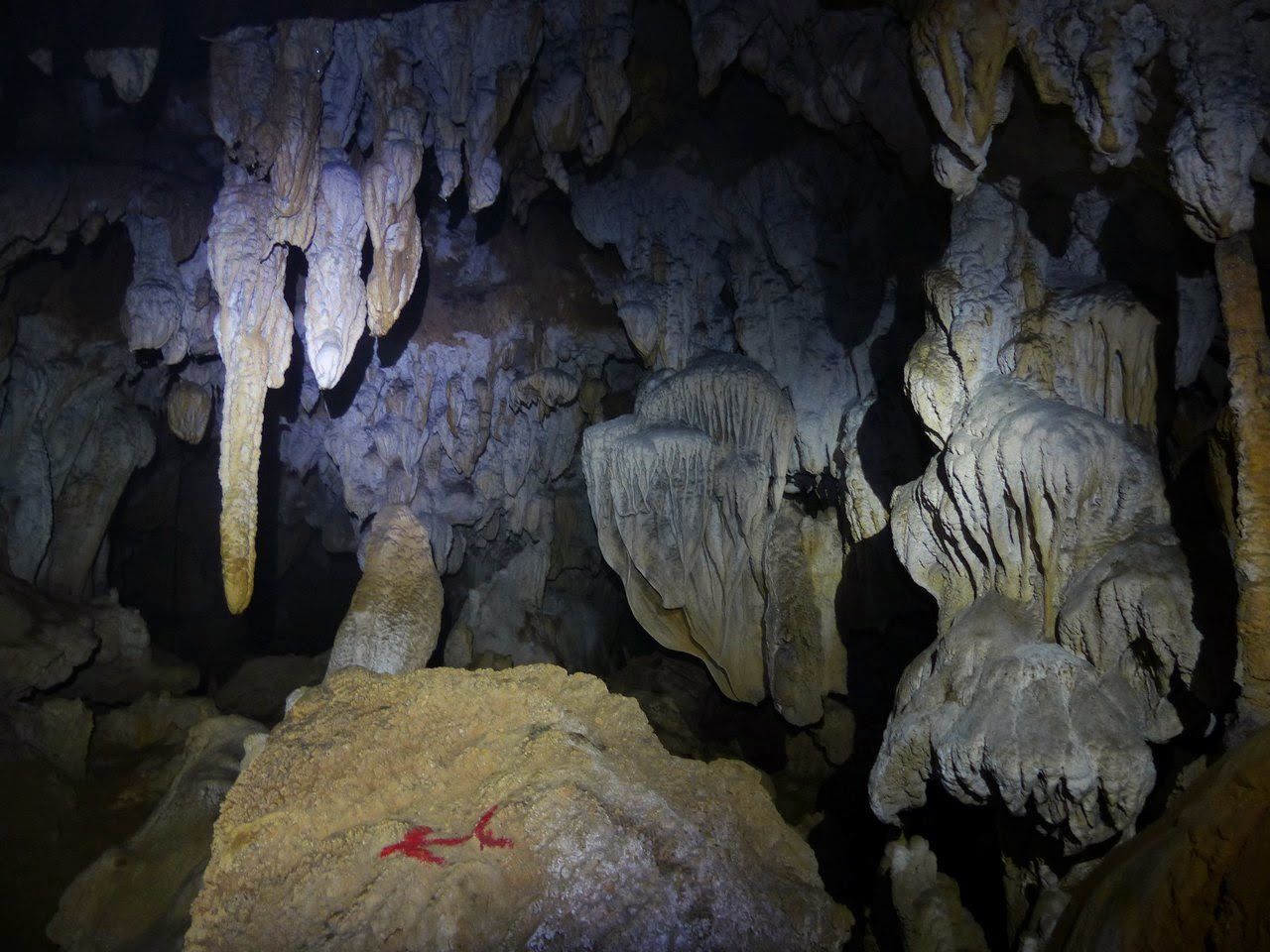 While driving our motorbike through rice fields and villages, surrounded by mountains, we met a very friendly bunch of children. They were playing together with a ball. In team of 2 they formed a circle. One of the two children of the team was "sitting on the back" of his friend like a jockey on a horse. The "jockeys" were passing the ball from one to another. If the ball hit the ground, then all jockeys had to run away and the "horses" had to catch the ball as soon as possible. While staying in the circle, the horse with the ball could try to touch one jockey with the ball. If he matched his target, then all horses became jockeys and the jockeys were horses!!! After 10-15 minutes of watching them, one of the girls, called us to play with them!!! That was really funny! For us, for the children and also for all adults who were watching us and laughing at us. A lot of fun without any words (except « Sabaidee » (=Hello) and « Khop Chaï » (=Thank you))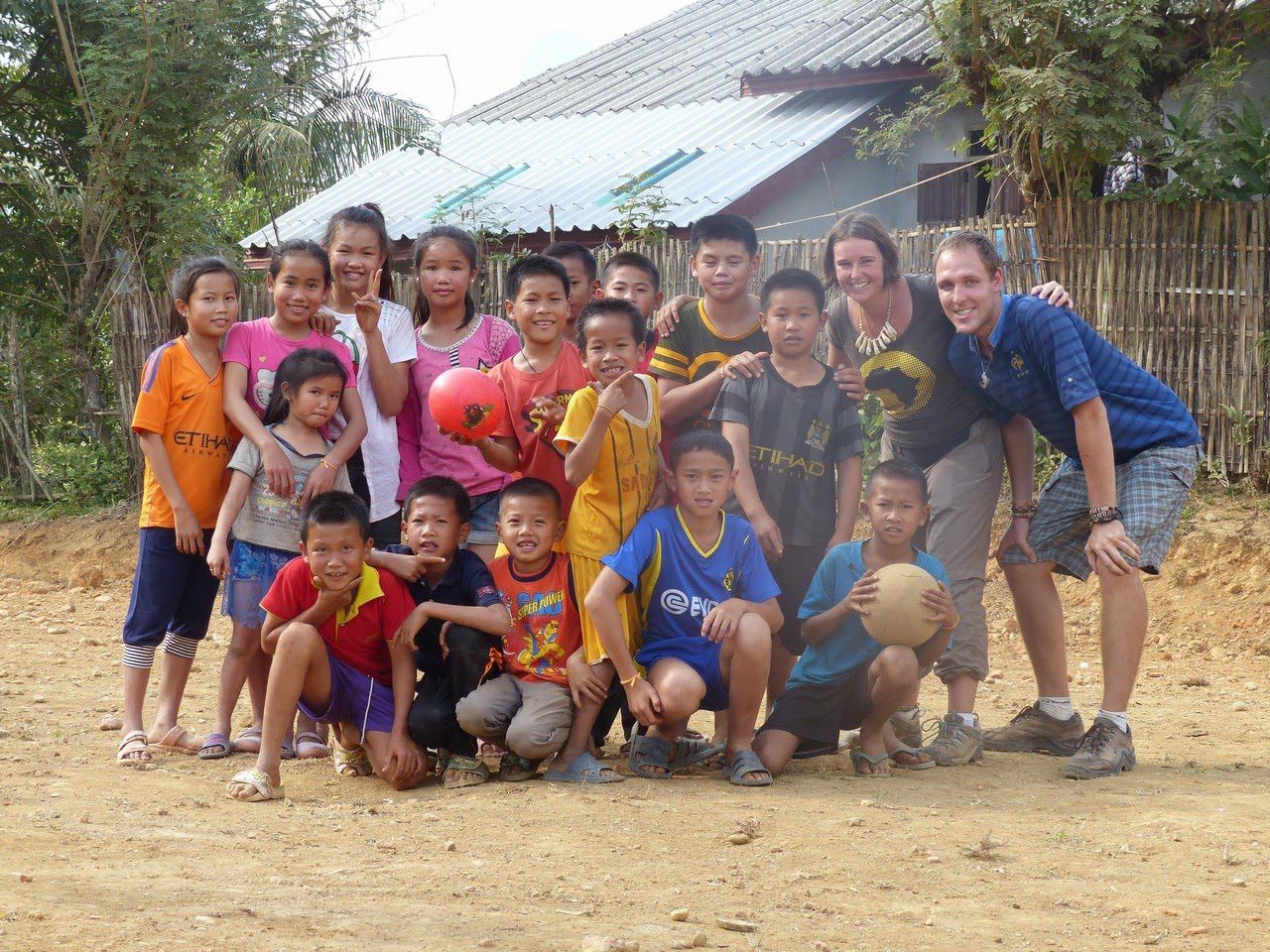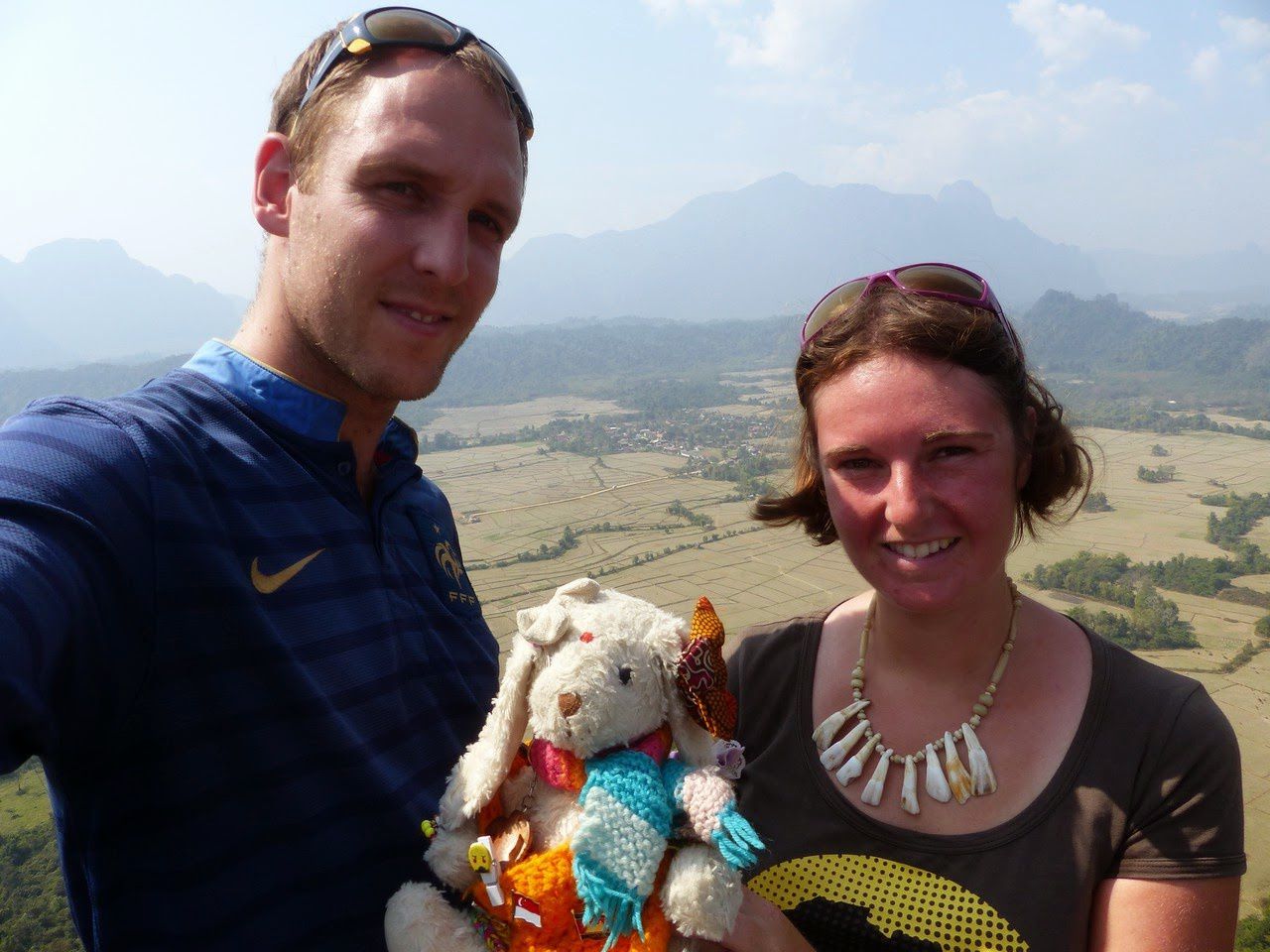 The next day, we "climbed" a small montain to have a great view on the region. But after having paid the entrance fees, two kids followed us on the hike. We knew they wanted money and we have one rule than we always apply: We never give money to children; first because it keep them in the street instead of sending them to school and second because the money is never for them but for someone else! So we tried to tell them to stop as we won't give them money but as they don't speak English, they keep following us. One of them is sick and coughs a lot but he still climbs faster than us!!! At the top we took some pictures, it is beautiful. The children are making fun of us because of all the pics we take!!! Once at the bottom, they ask us for money (the only english word they know). Of course we refuse but we propose them some food. At the beginning they hesitated but after few seconds, they accepted our offer and brought us in a nearby restaurant. On the way, they met 2 of their friends and proposed them to come with. That's how we had lunch with 4 boys between 8 and 11. 4 children who might not have any lunch and who had a big plate of chicken rice!!!! A great great time together, once again without any conversation, but smiles!!!! After we did the traditional "funny face picture" and we left. So please, if a child is asking you money, just give him some rice!!!!!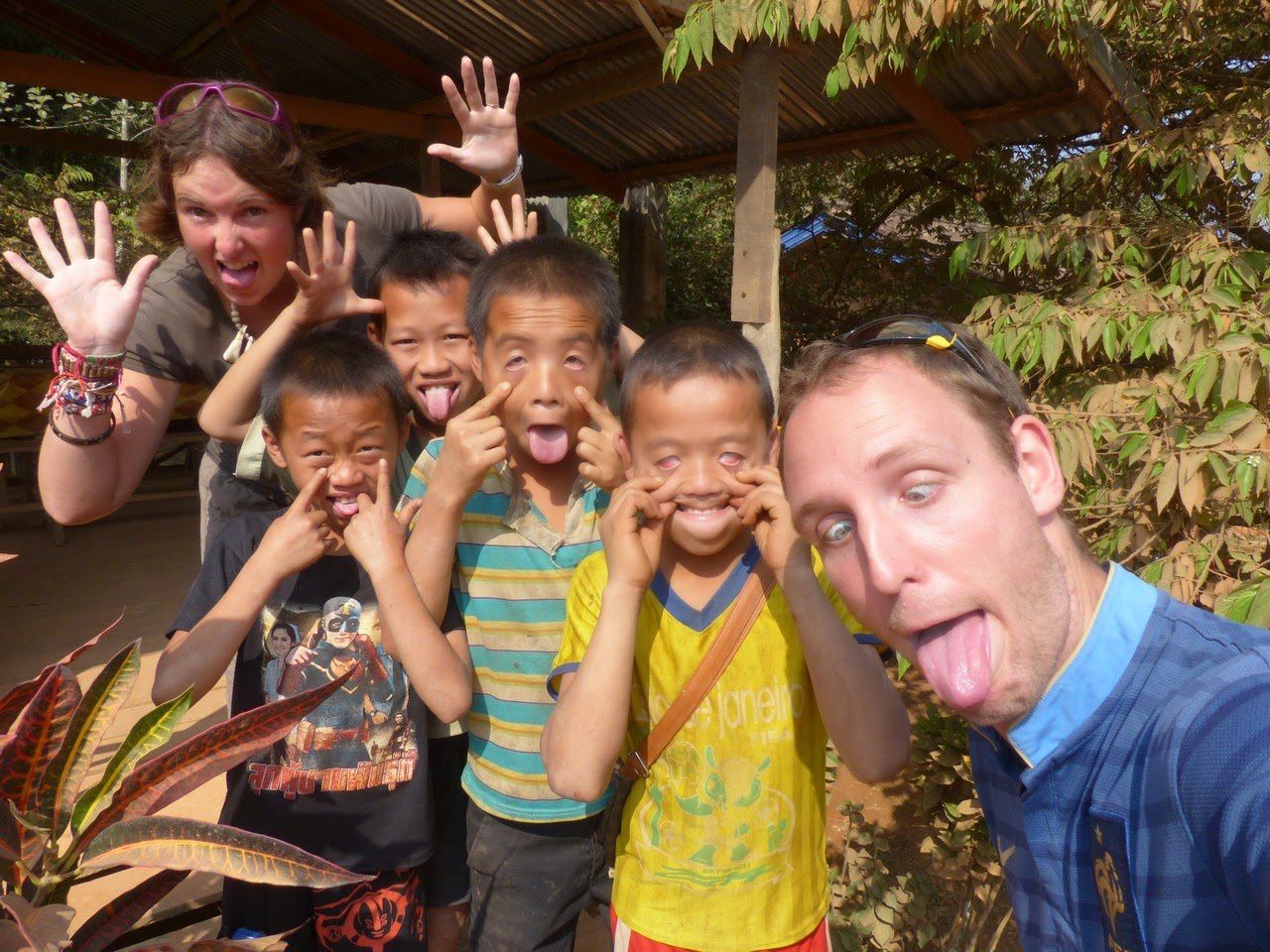 After this wonderful day, we had another unforgettable time. As we were "celebrating" our first 9 months on the road (it is going soooo fast) and as the children and their parents from the school in France gave us some money for Christmas, we decided to fly over Vang Vieng in a hot air balloon.
Just before the sun set, we took off. Pomme Pidou in the front row of course!!! We flew over the market, it was beautiful to see all umbrellas from above. Kids and parents were looking at us and making hello signs!!! Then the sun started to disappear behind the mountains; and the sky took amazing colors. 40 minutes later, we touched the floor again!!!
Once again, a big thanks to the French School of Mouvaux! Without them, we could not afford this extra in our travel!!!! And we would have missed an amazing experience!!!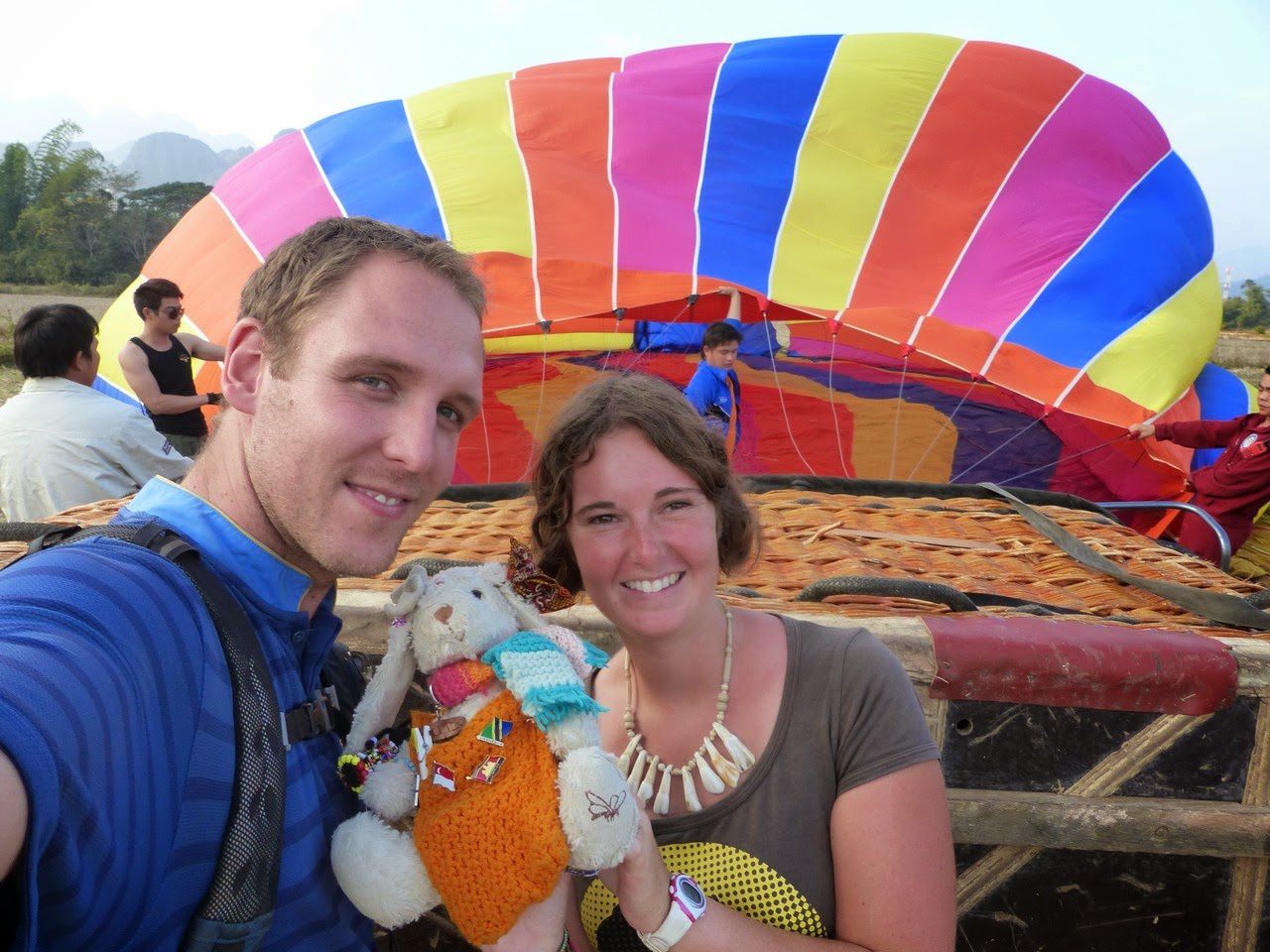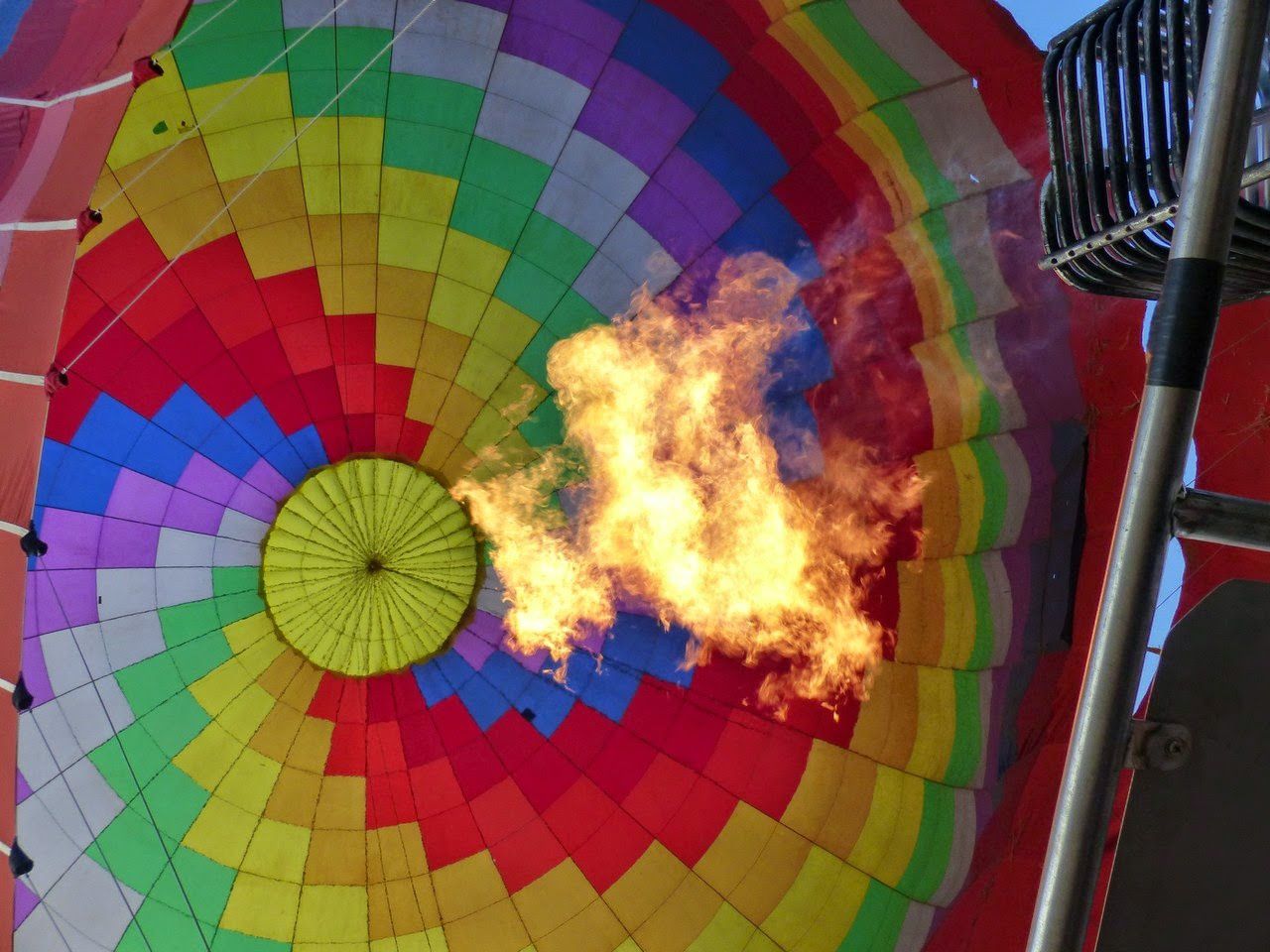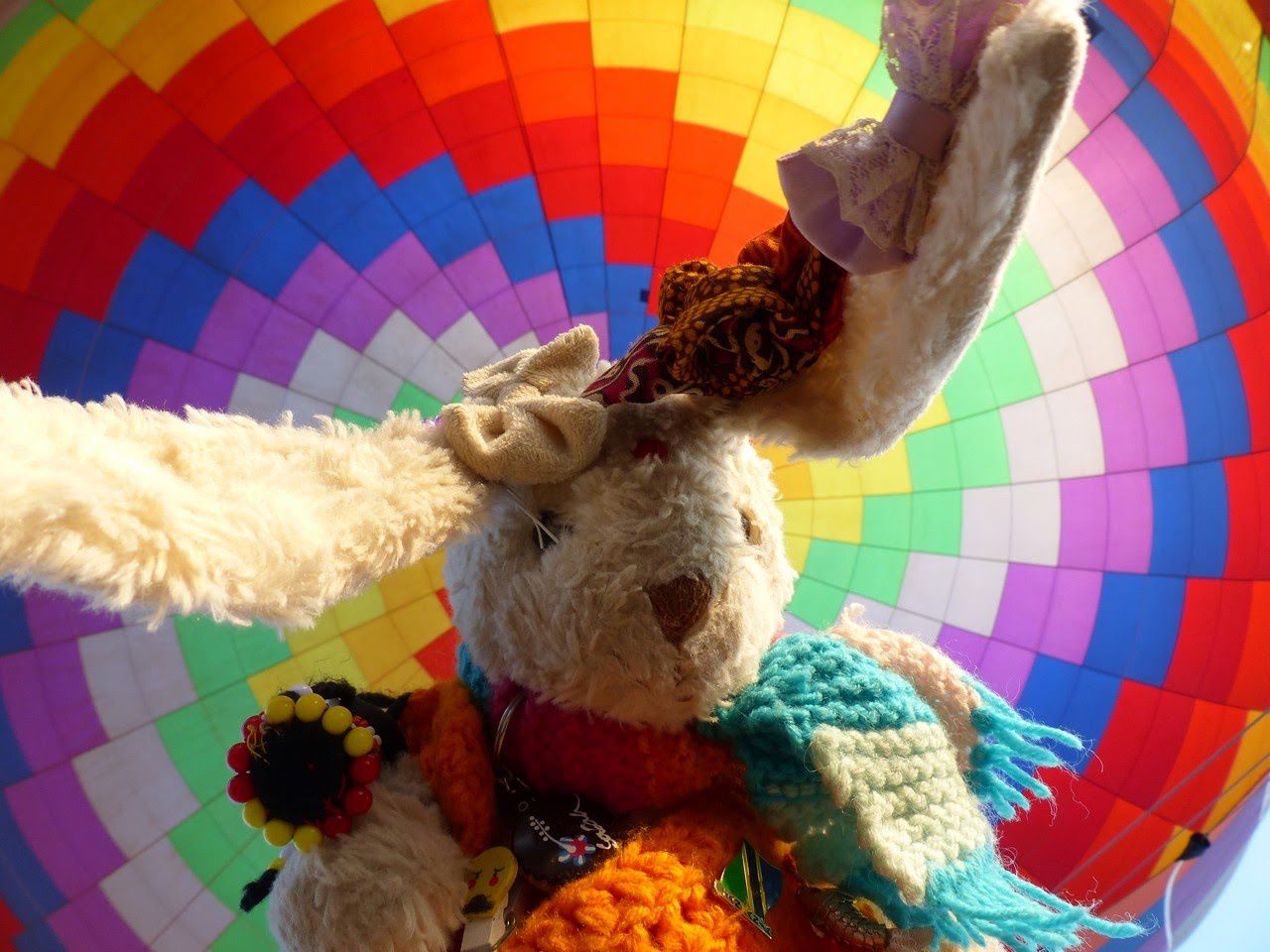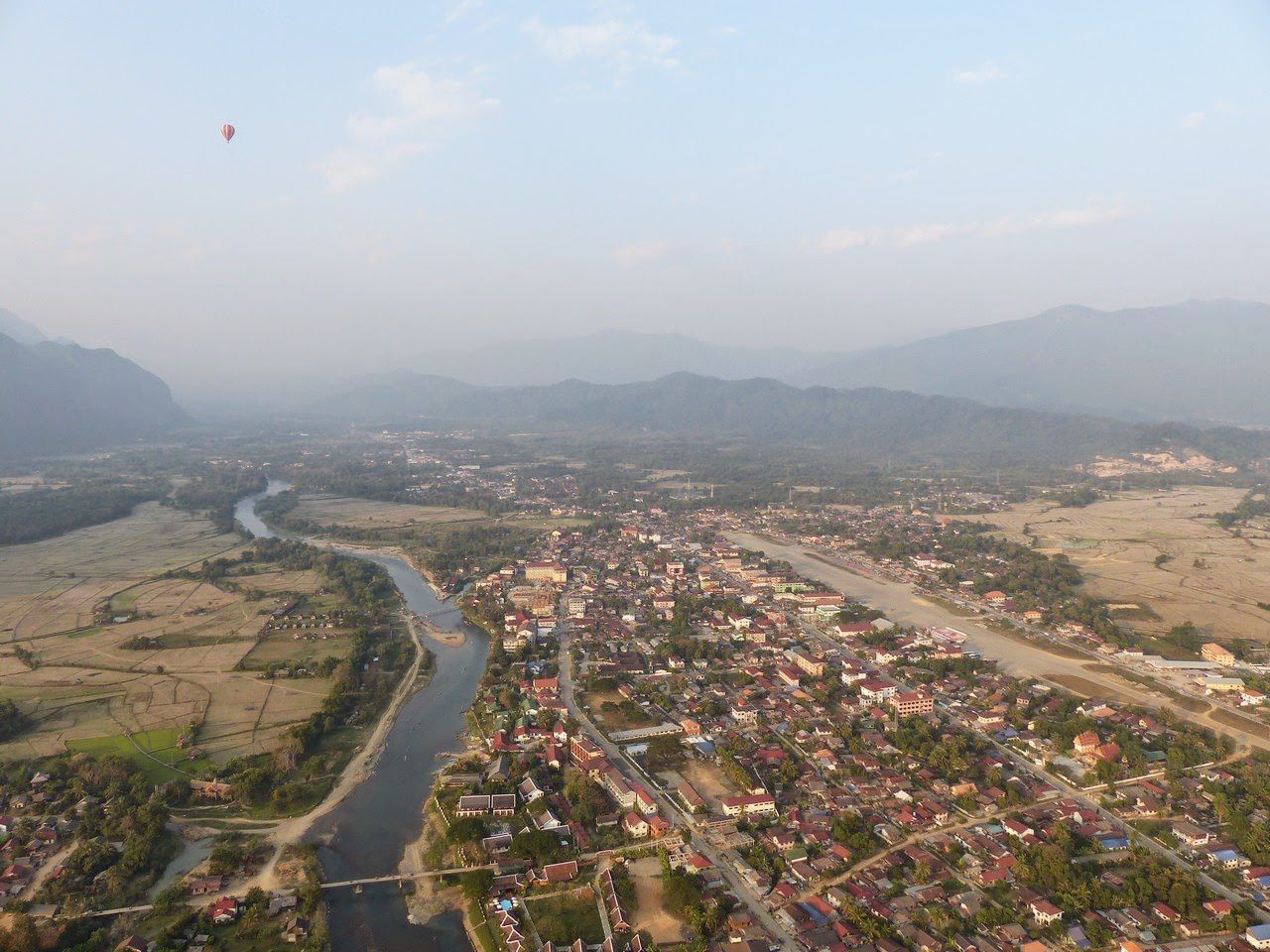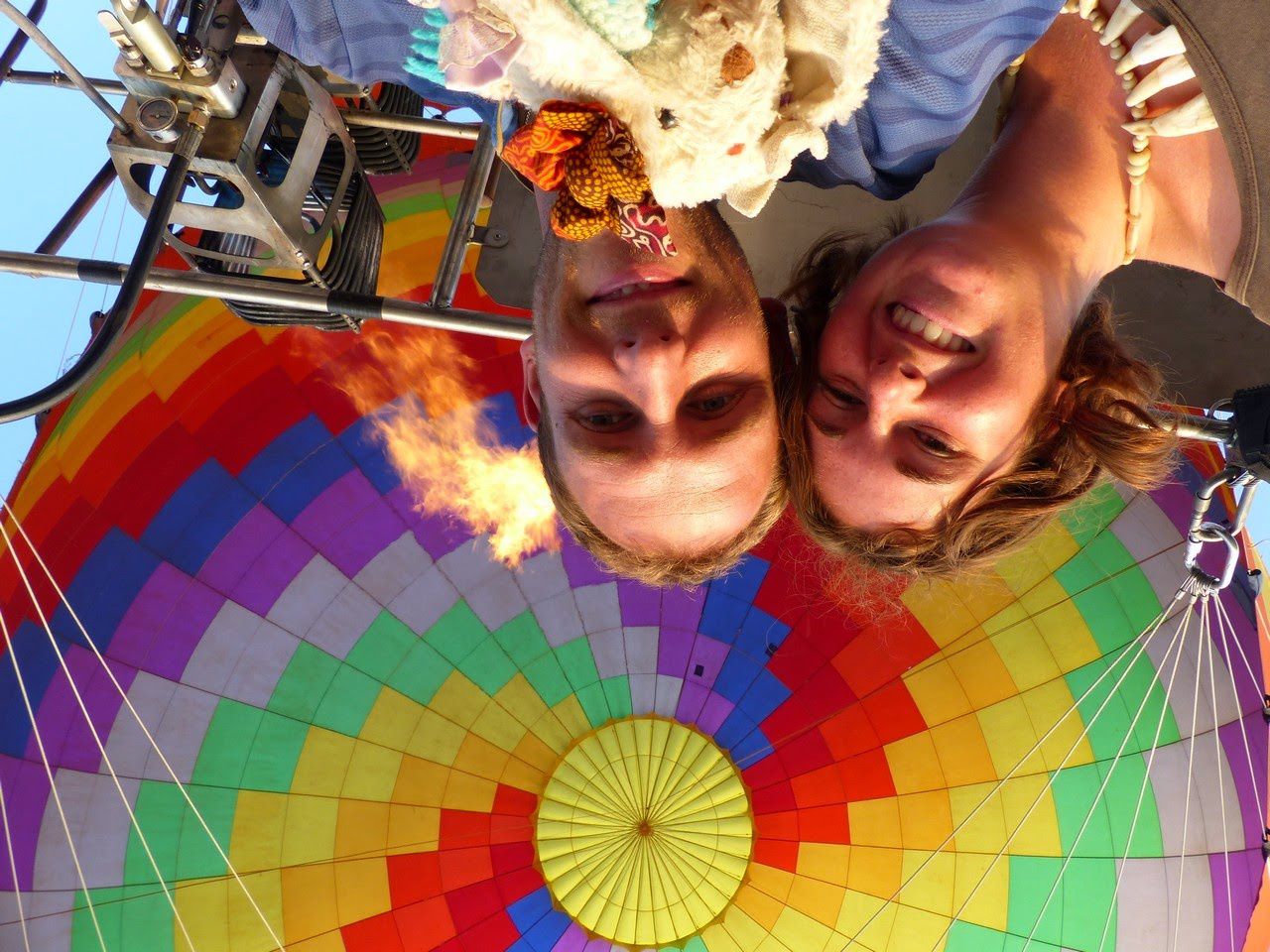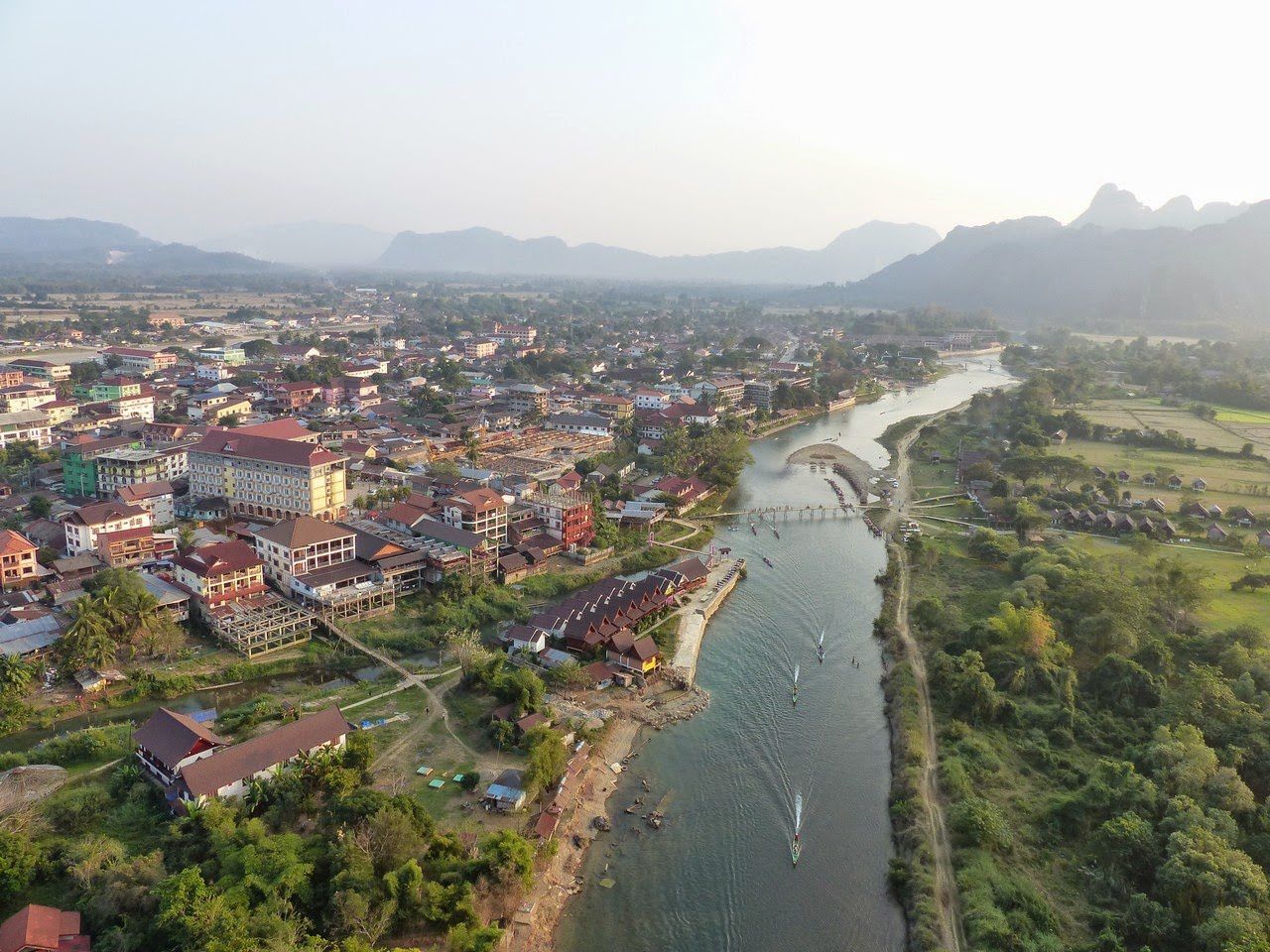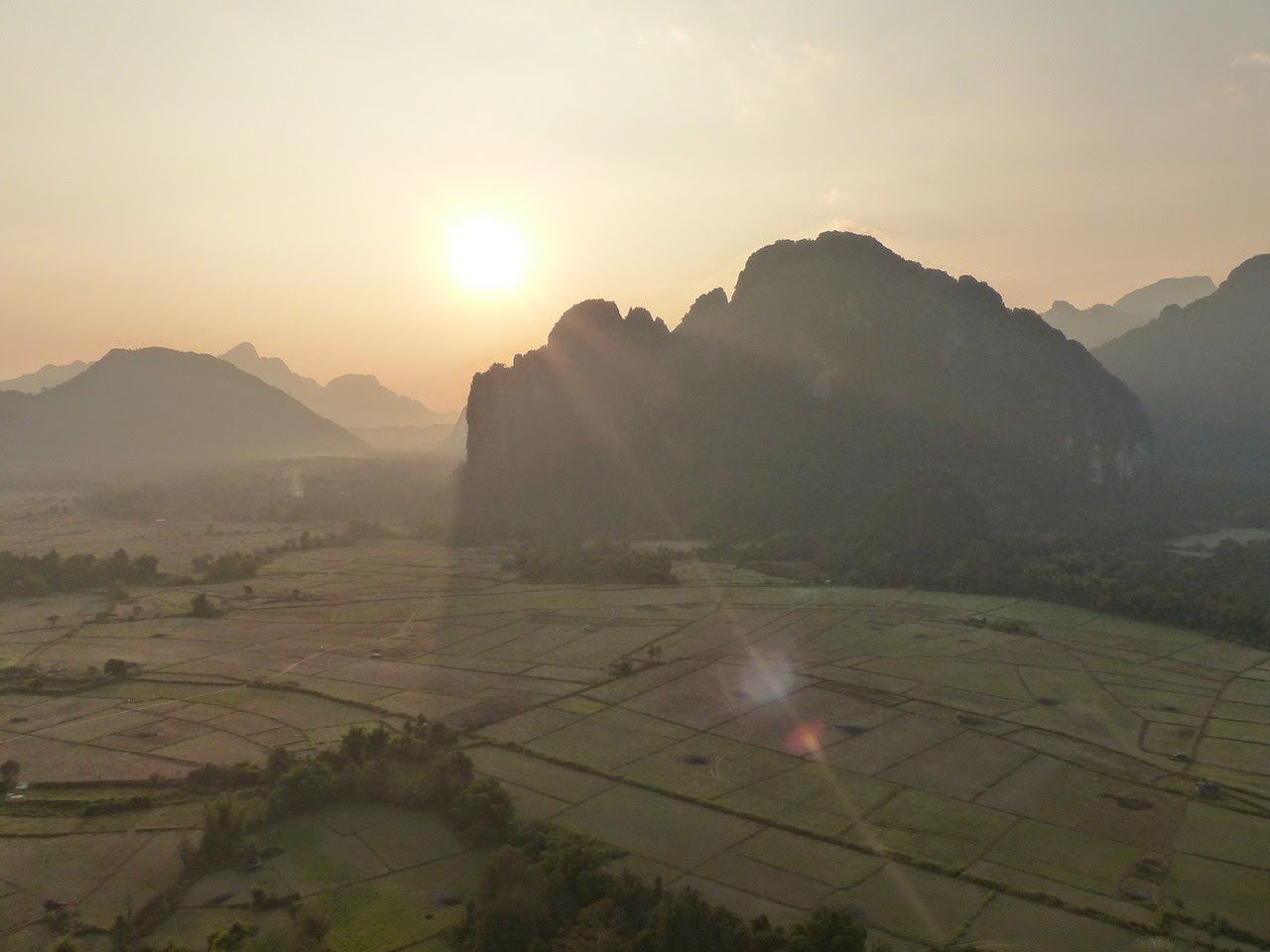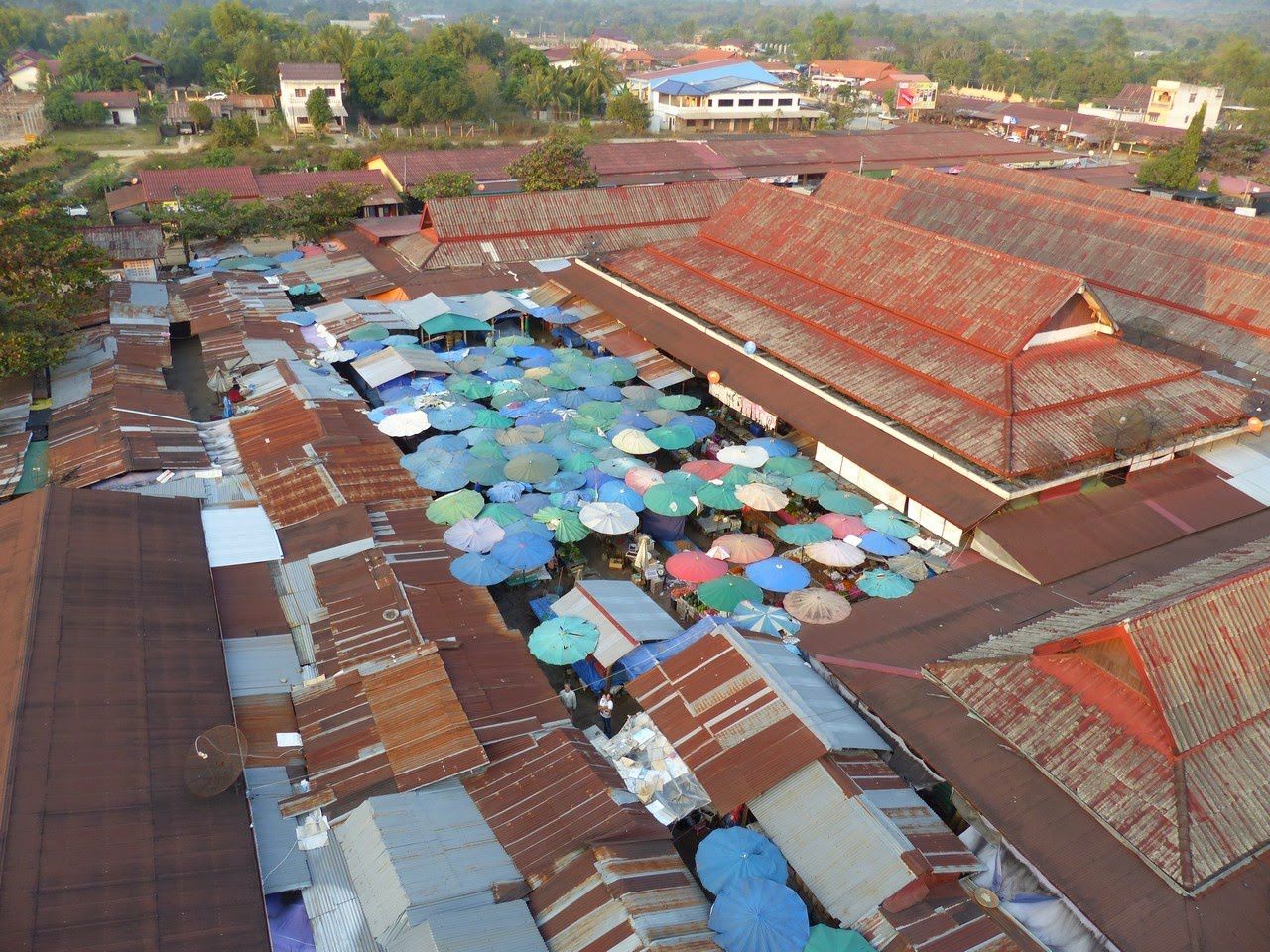 To be informed of the latest articles, subscribe: