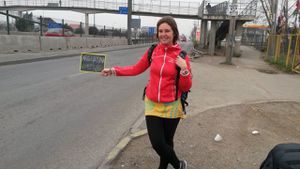 To go to Argentina it was "complicated"!!! To avoid paying a high price to take the bus to Mendoza, we decided to hitch hike from Santiago. We went near a highway (not ON a highway) with our small black board indicating "Argentina" and we waited. One hour later a car stopped! Unfortunately it was an unmarked police car… But actually the policemen were really nice and they took us to a better place for hitch hiking where we almost instantly found a car who dropped us 80 km farer!
There, we waited more than 2.5hours without result… We were almost desperate when a car with two grandmas stopped. They took us to the highway and gave us some bread and oranges… At this point it was already late in the afternoon but we found a Columbian going to Mendoza!!! What an interesting hitch hiking!!!! Just a pity that we had huge traffic jam… We arrived in Mendoza at 10.30pm (and we started our journey in Santiago at 10am) but at least we are now in Argentina and it didn't cost anything to get there…only time :-)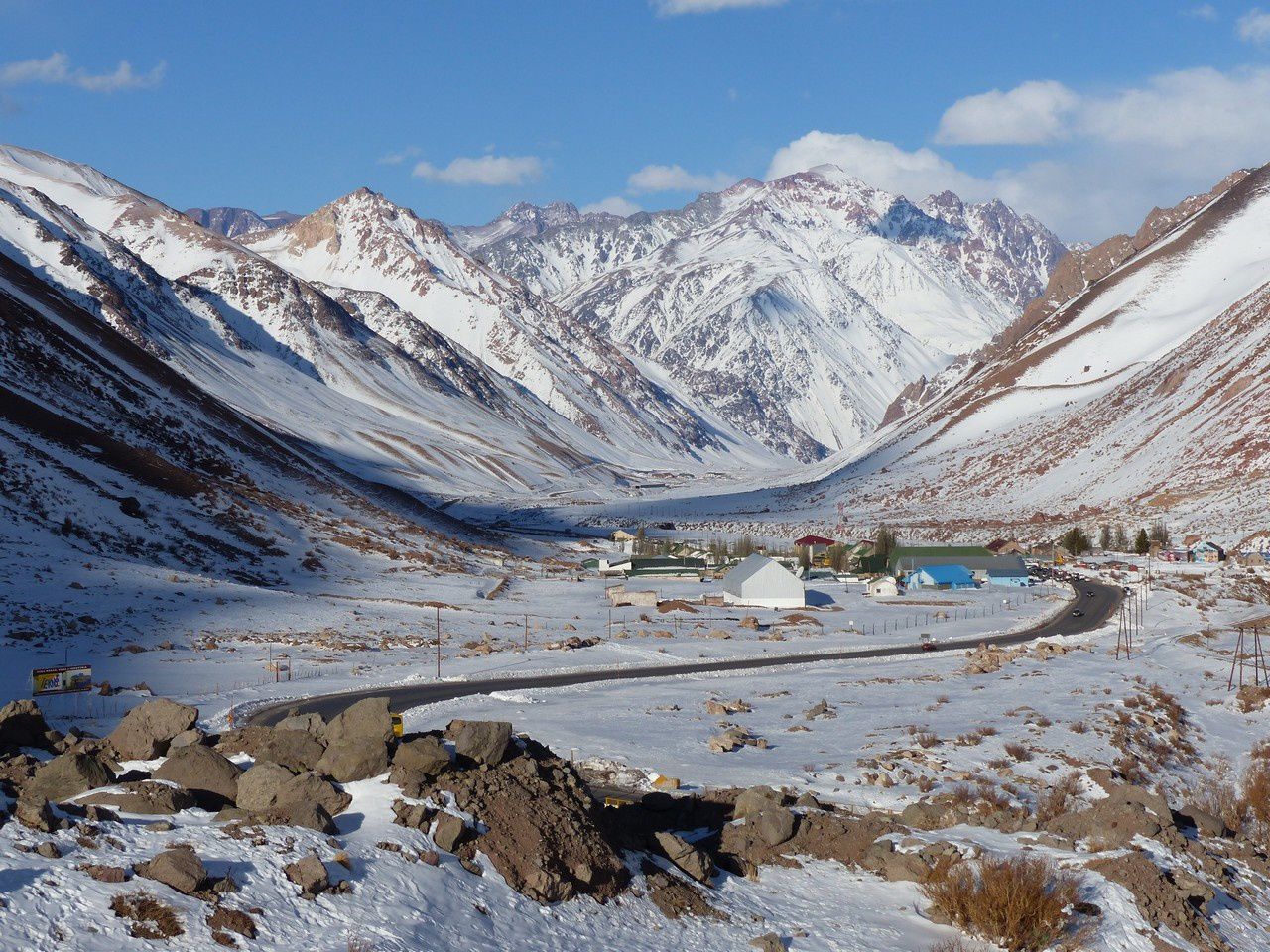 There is one "strange" thing in Argentina; the government imposes a very bad USD-pesos and Euro-pesos exchange rate. Why? Because the country has a huge debt with the USA and it tries to get more money from the tourists!!! But to avoid losing money there is a solution: coming with USD in Argentina and change them on the black market… I know, just said like that it sounds scary but it is very common… and easy ! How did we do? We went to the official exchange office (which offers 1 dollar for 9,5pesos) and some "arbolitos" stopped us in the street. These guys offer a much better rate (1 dollar for 14 pesos)! I confess, it is weird to exchange money in the street, we have the feeling we are doing something illegal (and it is…) but we saved 50% of our money!!! So it is worth it!
With our Argentinian pesos, we could finally visit the city. Romain was so happy to find a street called "Boulogne-sur-Mer" (here he comes from). This town is very famous in Argentina because it is the place where their "Libertador" José de San Martin died in 1850! San Martin was an Argentinian general who liberated Argentina (Chili, Peru and Bolivia) from the Spanish grip. He then went into exile in France and died in Boulogne-sur-Mer. Everywhere in Argentina there are places, streets, statues that have his name.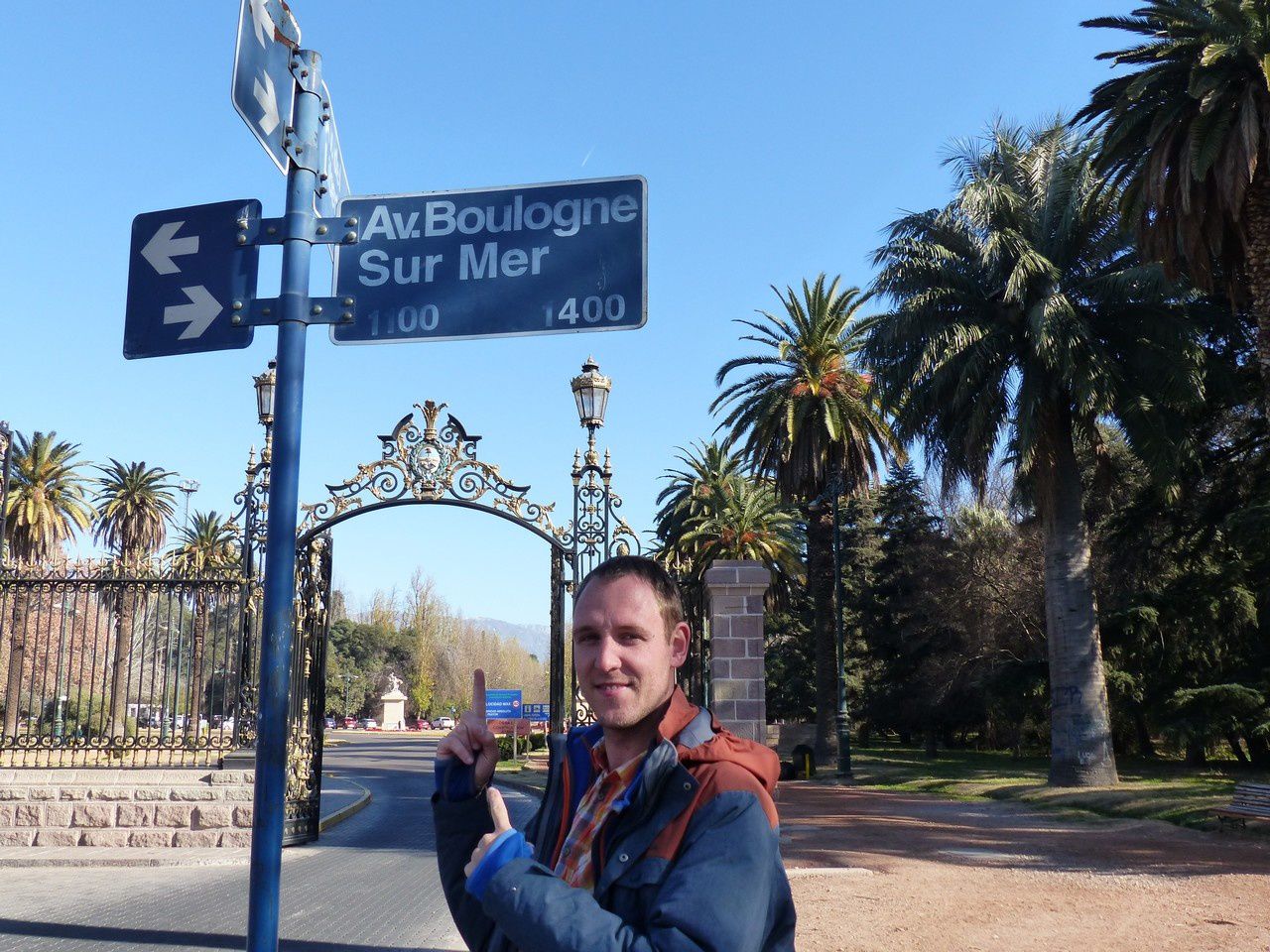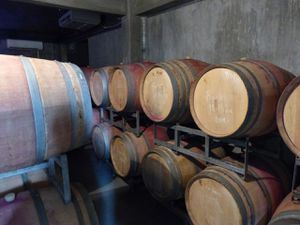 Mendoza is also well known for its wine. And as you know us, we couldn't resist to try some! This time we visited the wineries on a bicycle. Going was easy but coming back a bit harder ;-)! We tried several Malbec (the speciality of this region) and some Torrontes (a grape only found in Argentina)! Even if we prefer white wines, we had a lovely day!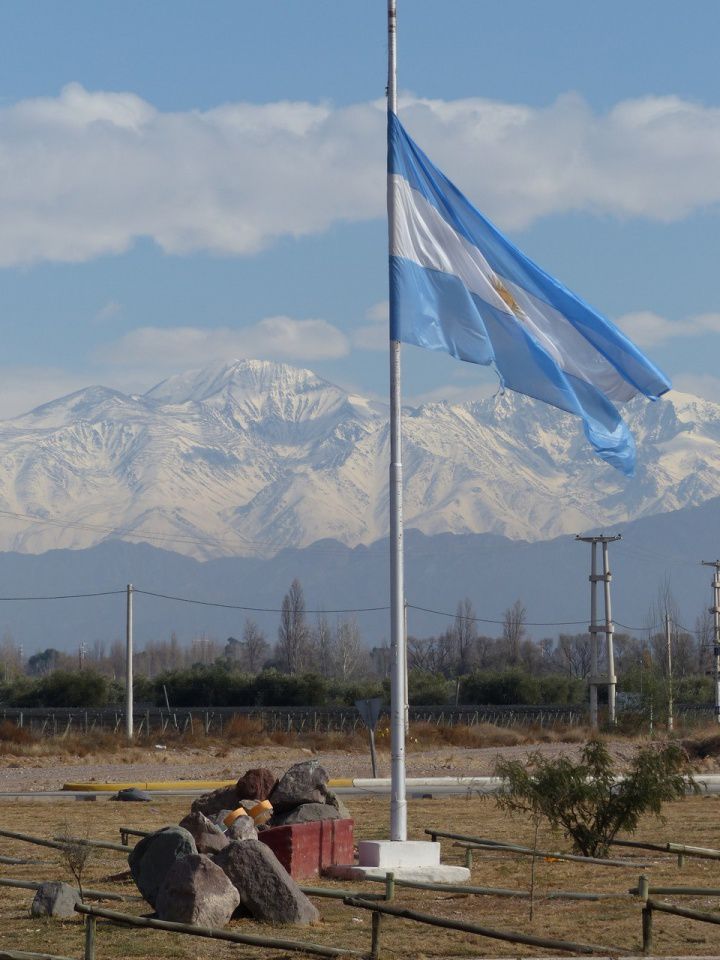 After this culinary stop, we went to Cordoba. We tried to stop a car but after more than 3 hours of waiting alongside a road, 6 km on foot with our big backpacks, we finally took a bus….
In Cordoba we really liked the pedestrian zone but we didn't stay long. It is just a city, with only few things to see. Once again we tried to hitch hike…but once again we were not successful… what a pity in a country where the buses are so expensive… Anyway, we are now in a night bus going to Buenos Aires!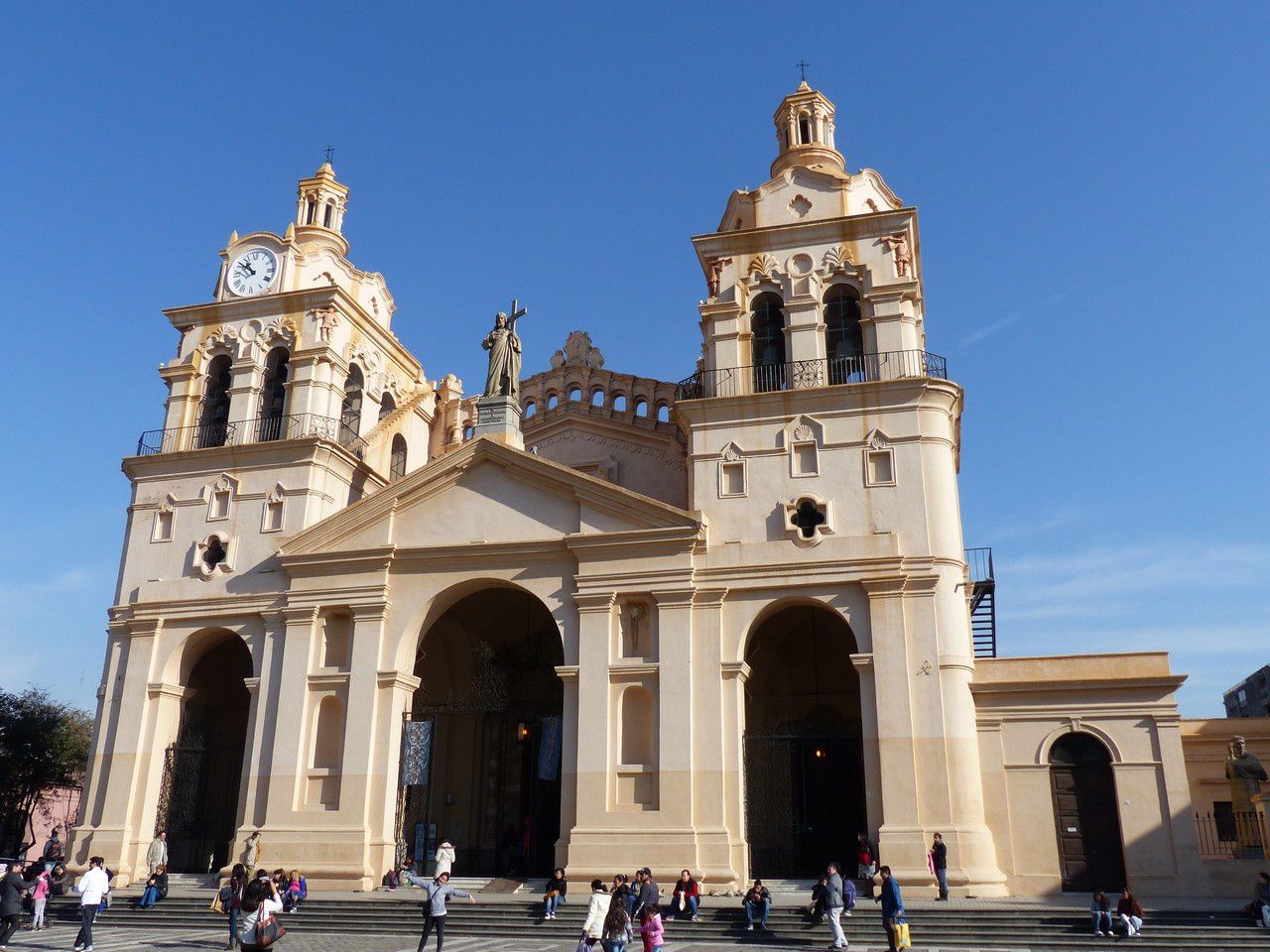 To be informed of the latest articles, subscribe: