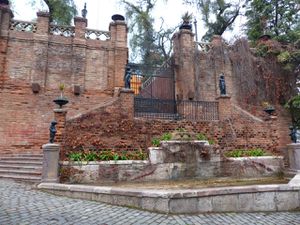 Bye bye Easter Island…and bye bye Oceania!!! We are now landing in South America in Santiago de Chile! Chile is a looooong country between the Pacific Ocean and the Andes Cordilleras! But in Santiago, it is really hard to see the mountains because of the pollution :-(! Even though we tried strongly to see them: we climbed Santa Lucia and Mount Cristobal… but you see more or a grey sky than of white snow…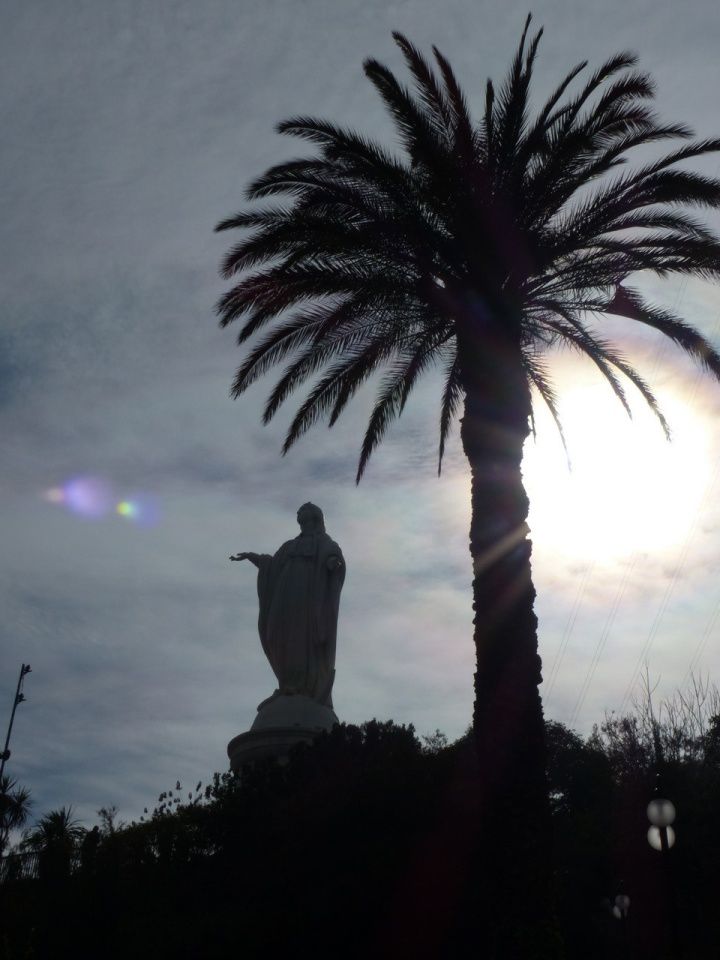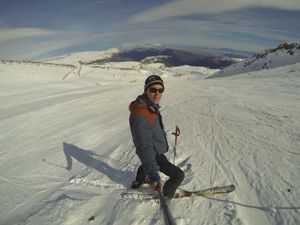 Romain did see the mountain very close… as he went on a ski trip!! (As you know me, skiing is not my thing and looking at the price it was better for me not to go… Instead I did something very useful: I cooked a cheese fondue!!!! There was no "Comté" inside, but actually it was really good!)
We also had the "surprise" of feeling a 5,2 earthquake. As you may know, Chile is located at the junction of 2 tectonic plates and the region goes through many earthquakes! Fortunately, all buildings (at least in Santiago) are earthquake proof (especially after the big earthquake in 2010) so we didn't feel much and no damages were caused!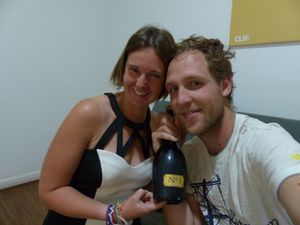 We also celebrated our 14 months of traveling (a bit late) while drinking a New Zealand Methode Traditionnelle!!! Humm that was really enjoyable!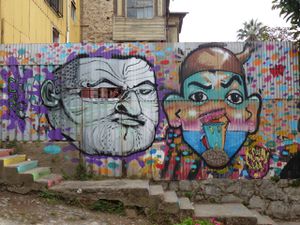 But what we liked the most in Santiago was seeing again our friends Diane and Ben who we met one year ago in Mozambique! Together we went to Valparaiso. It is a port city 200 kilometres from Santiago. The city is built on many hills near the ocean and to avoid climbing every times, you'll find many lifts in the city. It is really lovely! But the most impressive and charming point of Valparaiso is its street art! Many streets walls are painted by different artists which gives the city a popular bohemian flair! The colours in the city are so pleasant that you like walking a lot!!!
But this start in South America was a bit "shy", we got sick more than a week so we couldn't enjoy much… Now we are heading to Argentina (I will tell you the long hitch hiking story in the next post) but we are not finished with Chile yet.. After Argentina we will visit the Atacama Desert in the North of Chile!! And this time we will be mega fit!!! (and we hope that our Spanish will be better as well!!!)
To be informed of the latest articles, subscribe: