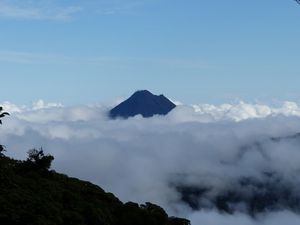 After our few days on the Atlantic coast, we crossed the country to see the other side. We stopped on the road near the Arenal Volcano but the fog was so dense that we did not even notice it was there... (the We were able to swim in the crater lake of the adjacent volcano, Cerro Chato, but again, the climb was done under the rain (and therefore in the mud !!)). In Monteverde we were hardly more lucky and the walk in the primary forest under the rain did not allow us to see animals ... Luckily we caught up during night walk !!! We saw two green snakes (venomous), some Insects in form of branches and others imitating leaves, an eating lazy sloth perched high in a tree and even a tarantula with oranges legs!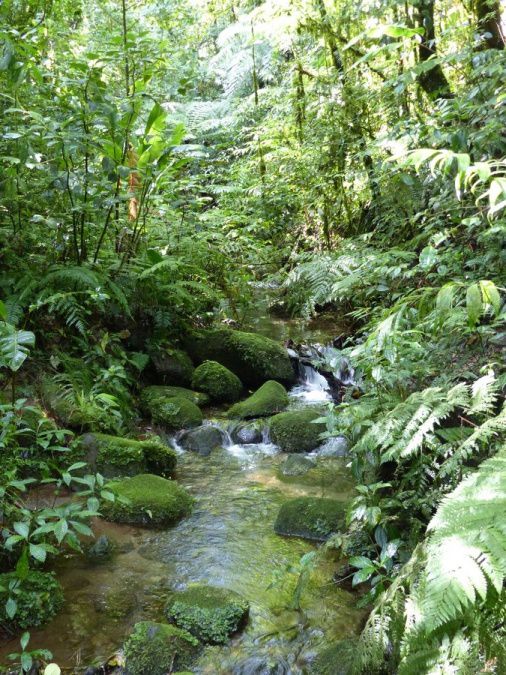 Arriving on the Nicoya Peninsula, we took advantage of better weather, beautiful beaches, and lots of animals!
Our first stop on the Pacific Coast was Tamarindo ... Small village comparable to our dear Saint Trop ': Many tourists (Americans) and high prices !!! If we had known before it was like that, we would have chosen another destination... but luckily our hotel had a pool, which we enjoyed greatly !!!
But we loved Manuel Antonio National Park near Quepos. A bit like Cahuita, the Park runs along the ocean; you can therefore swim while experiencing many animal species (entry costs 16 dollars !!!). We didn't take a guide for the visit, but these are so numerous that just by following their gaze you can see the animals. So we have seen a very pretty green and yellow frog (but be careful not to touch her, her skin is poisonous), several sloths, one mother carrying her baby, capuchin monkeys, howler (well hidden) and for the first time we met raccoons ... little thieves: we were swimming when two raccoons approached our bag to steal our food !! Fortunately Romain ran out of the water in time to chase them.
We were a little "disappointed" not to have seen a squirrel monkeys (the only species of monkey in Costa Rica that we had not seen yet), but out of the park, on the terrace of a cafe we ​​saw some playing on the electric cables. We even had the chance to see a baby crocodile in a muddy pool !!!
So, Costa Rica is truly a wildlife destination, we would go back with a budget slightly higher because everything is expensive here and the best way to get around is by renting a 4x4! This will be a next time, we now go towards Mexico !!!
To be informed of the latest articles, subscribe: