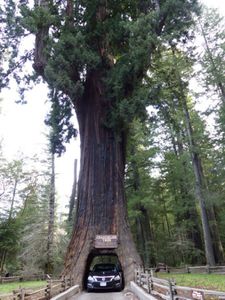 After California, we continued our road trip to the North towards Seattle: our last town on the West Coast before flying to New York. We were warned: the weather at this time of year is a bit temperamental ... So yes, we had a lot of rain but this did not stop us to enjoy!!!
We started by Redwood: it is in this forest of gigantic trees are 80% of the oldest trees in the world ... Some 2500 years!!! Today they are protected but that was not always the case .... Many trees were uprooted (for commercial purpose) or cut.... As the "chandelier" tree (so named because of the shape of its branches), which was cut to pass a car!!! It's a bit of a tourist trap (because you have to pay $ 5 entry fee) ... but we're tourists and we still found it funny really to ride in a tree!!!!
We then ventured to Crater Lake atop a dormant volcano (but not inactive). It is the deepest lake in the United States! We just did not count that, at this time of year there is snow ... lots of snow!!! We could see the lake fifteen minutes before a snowstorm comes to swell the already white floors!!!! I think I had never seen so much snow in my life (well okay, I went only 2 times to ski ... but still ;-)).

We arrived in Portland ... and there we've been shopping!!! So why here rather than elsewhere you say? Simply because Oregon (Portland is the capital city of Oregon) has no VAT!!! Not bad right? We therefore bought some jeans and other clothing ... We feel that the coming back to "normal" life is closer and closer!!!!
The city of Portland itself is quite nice, small, but with the rain we didn't want to walk in the street!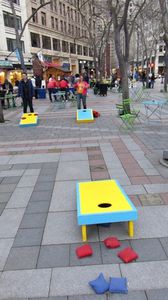 We tried our luck in Seattle and we loved this city with its large covered market on the waterfront! And especially the view of the skyline from the port!!! We didn't climbed the Space Needle (Seattle's most recognizable tower) but in a higher one ... .In order, you will understand, to see the Space Needle!!!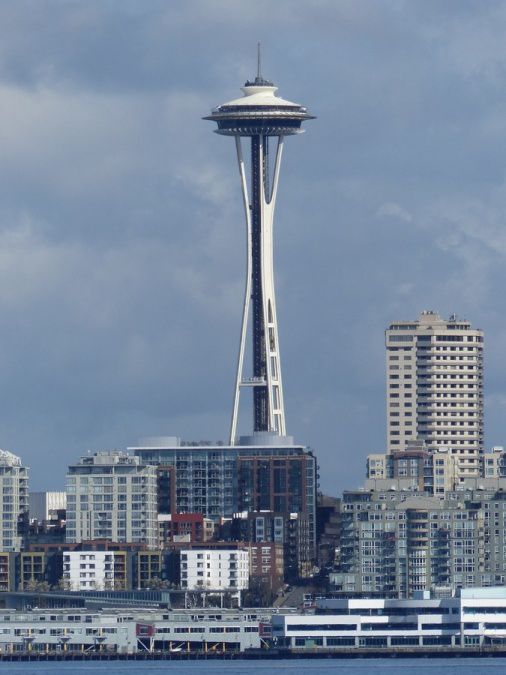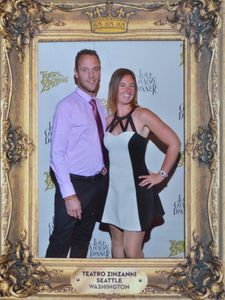 And Seattle was also the occasion for Romain to discover his gift: a cabaret dinner show: between bursts of laughter, acrobatics, dancing and champagne (while being nicely dressed up) we had a great evening!!!
Yet we could have visited more things, like Mount St. Helens or Olympic Park but with the rain we preferred to recharge our batteries to be at our best form to ... NEW YORK!!! Yes, our next article will talk about this dream city (at least that made us dream) ... and it was even better than we expected!!!
To be informed of the latest articles, subscribe: