After these few days in Mozambique Island we had to fly to avoid the political conflicts in the center of the country. In fact, presidential elections will happen next October and that makes the country under pressure. The actual government (Frelimo) is widely criticised by the opposition (Renamo). The Renamo leader lives in the Gorongaza mountains and the only road crossing the country from North to South is in the middle of the conflicts area. The ones accuse the others to be responsible for the attacks (and vice versa) and nobody wants to cease fire! Firearms attacks are possible on that road… and even the military convoy installed on that part of the country is useless against attacks. It's very hard to know what the Renamo wants. One of their claims is to separate Mozambique in 2 parts: The North and the South…
It's also to notice that the country was always in war; because of several attacks, invasions and colonisation but also because of civil wars. Mozambique is independent since 25th June 1975 but the civil war ended only 20 years ago…. That's why people think a war can solve problems… Hopefully it will change… but for now on, and for our safety we decided to fly from Quelimane to Maputo and from there we took a bus to Tofo.
Tofo is a wonderful beach with a well preserved wild coast. No building disturb the landscape!!! And it's also a good diving site, so we couldn't resist and we are glad to tell you thatwe are the first "RAID Open Water" certified people in Mozambique. (Same as PADI but not well known). Now we can dive up to 20 meters on our own!!! And for our first dive (after the « school dives » we saw two green turtles. (Plus some anemone fishes, clown fishes, trumpet fishes, scorpion fishes…) We are just disappointed because we didn't spot any whale shark!... can't wait the next dive site!!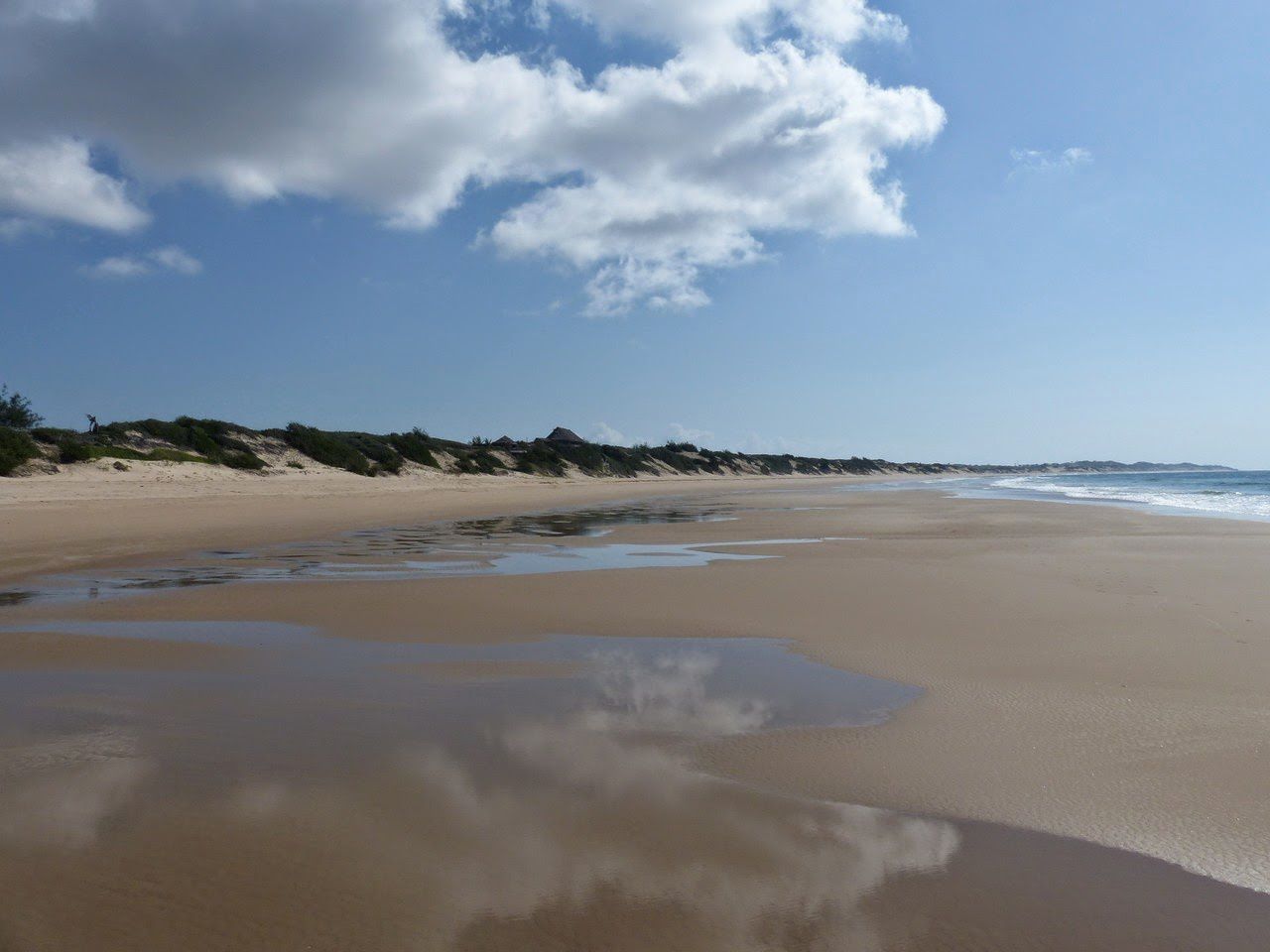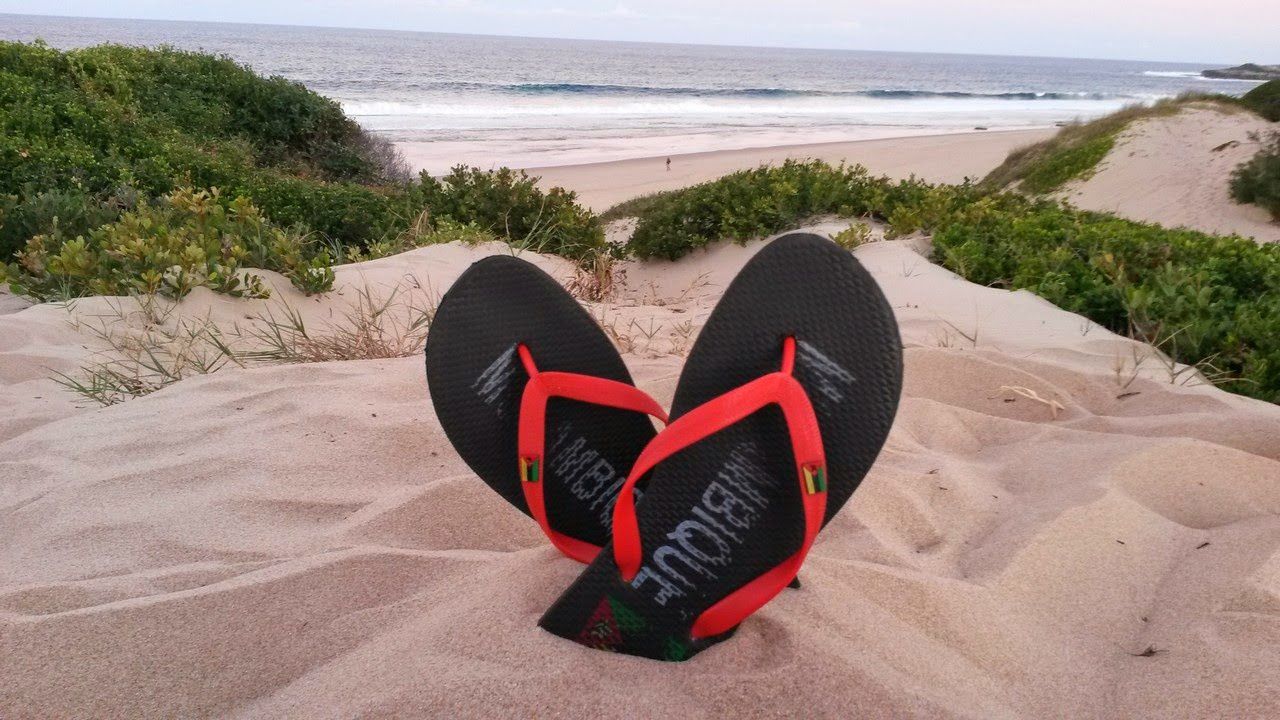 To continue our beach trip we went to Vilankulos, a town northern from Tofo. Vilankulos is well known for its Bazaruto archipelago but staying there is really expensive that's why we couldn't dive there. We just did a one day trip to the island for snorkelling and we could hike the sand dune of Bazaruto island!! So nice !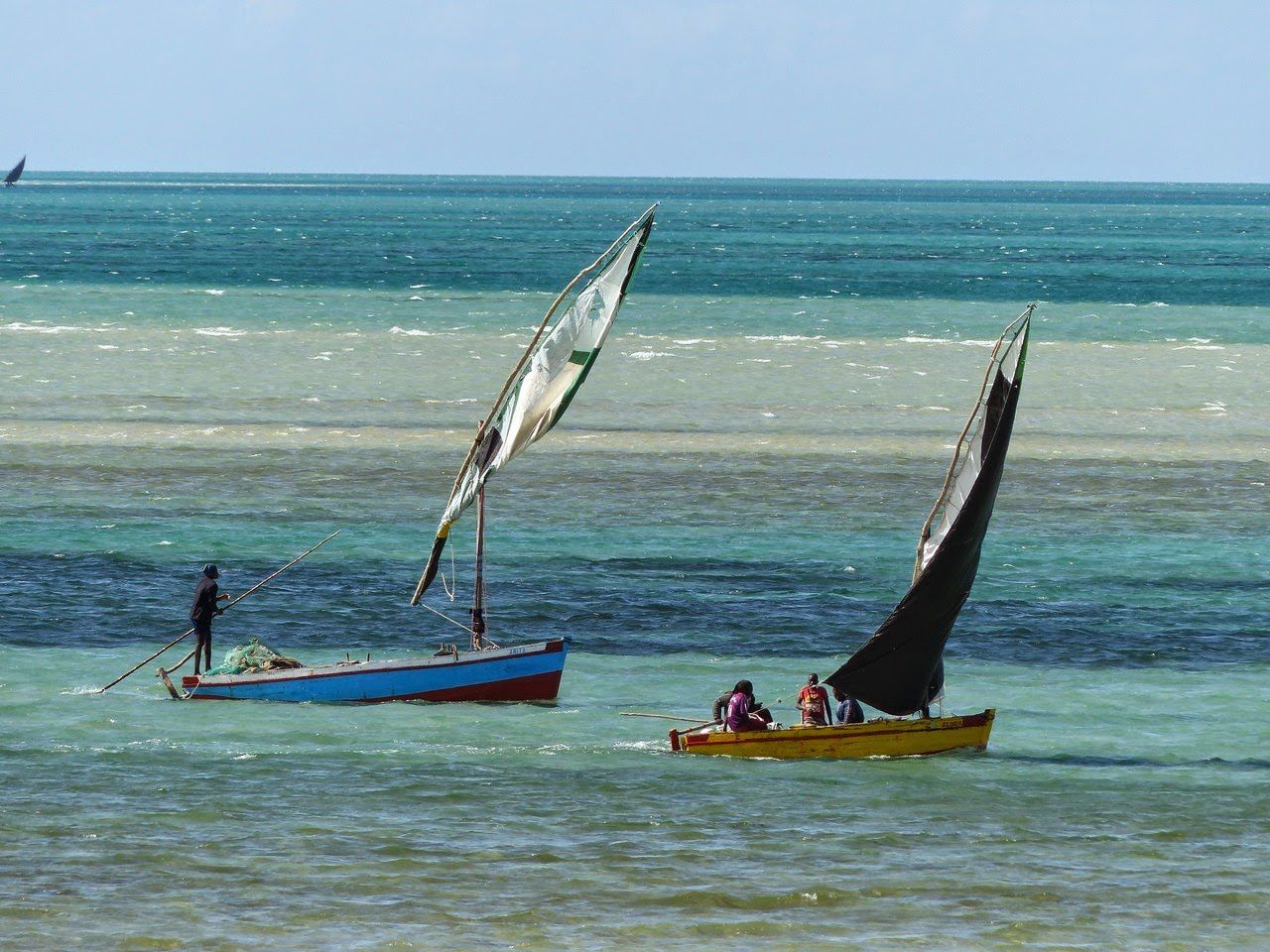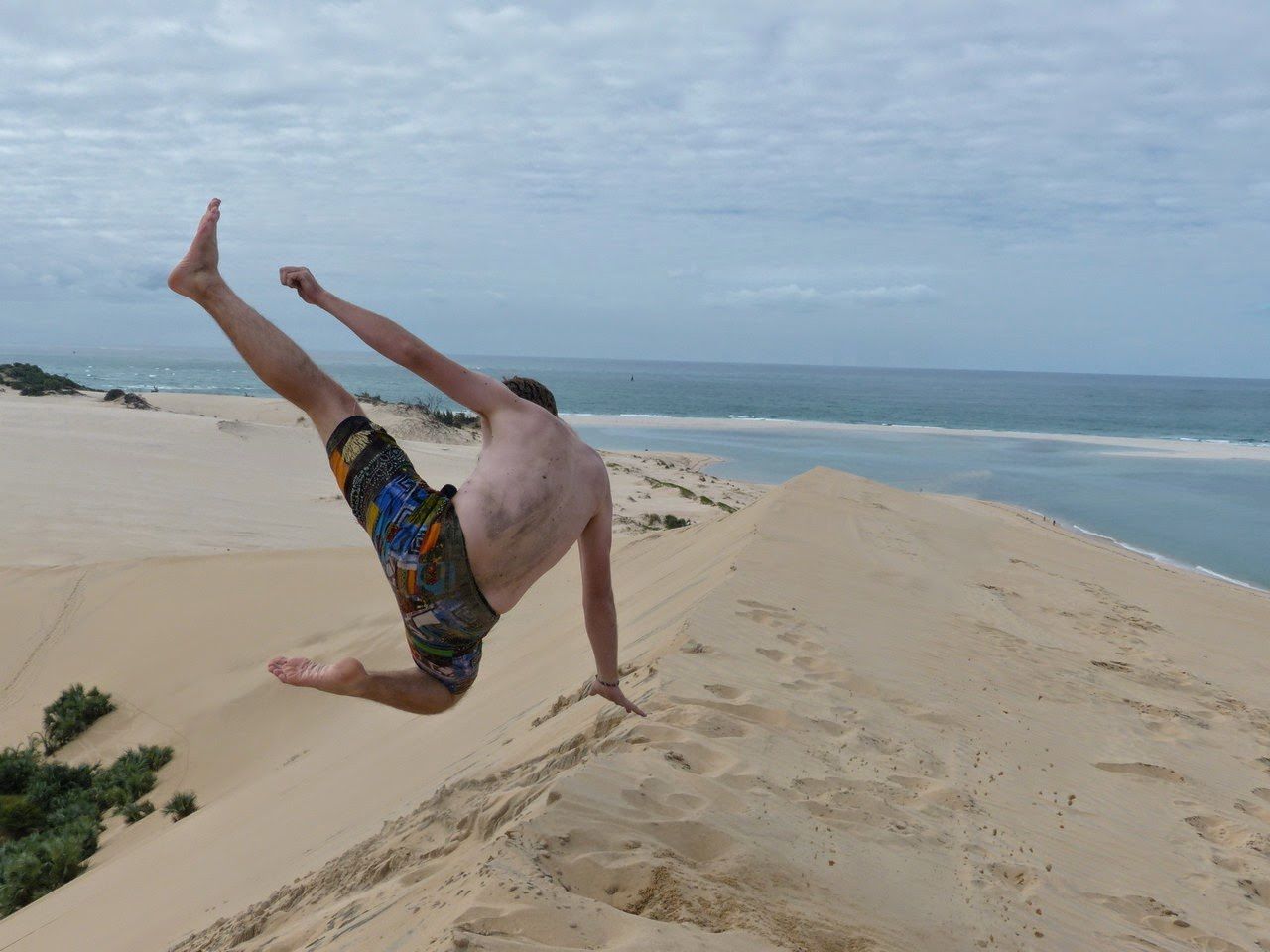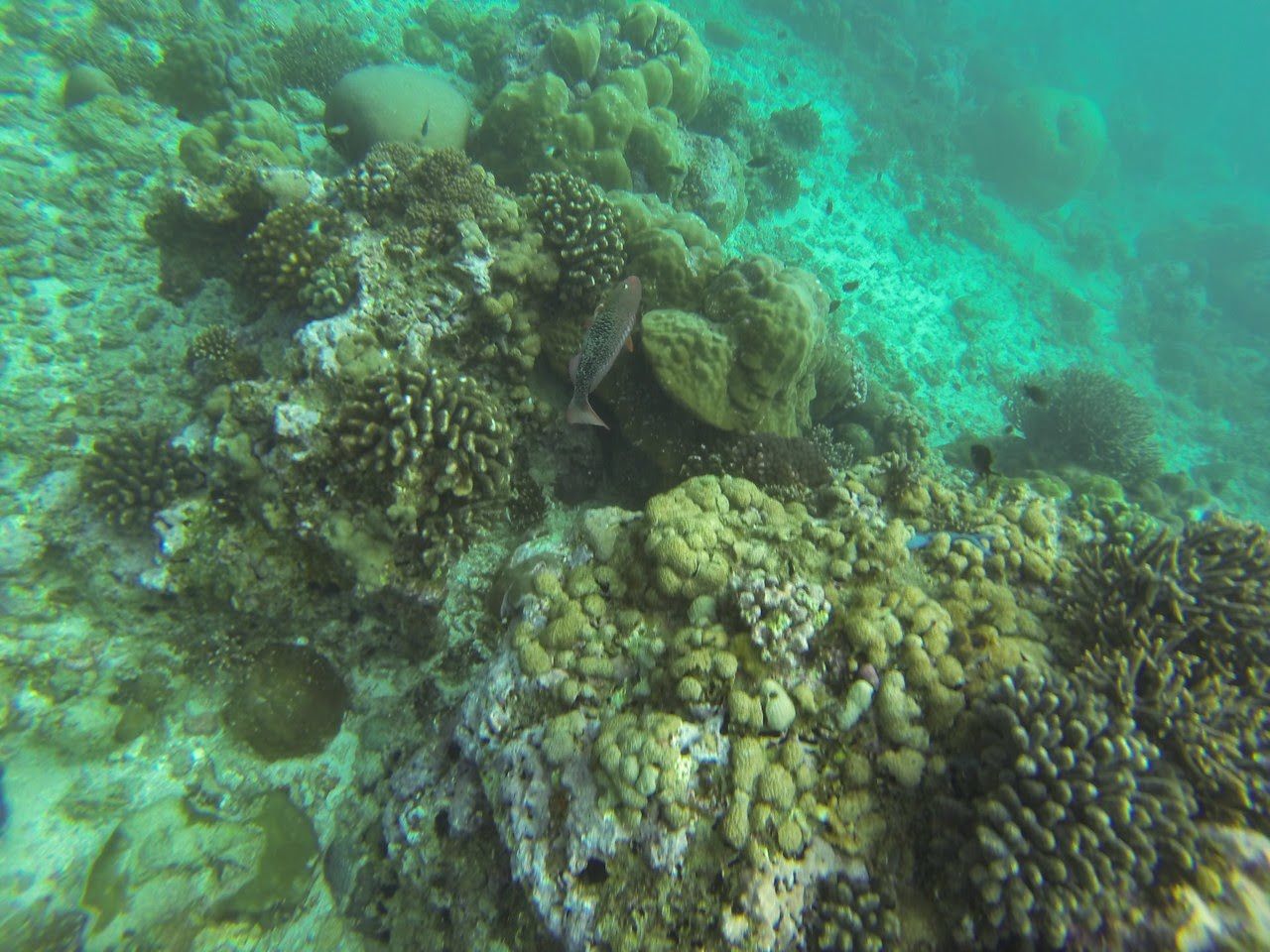 We also went to a local school with Faquir, a tour guide, who helped us to communicate with the kids (as they only speak Portuguese and a local dialect). When we came in, one class was without teacher so, after talking with the headmaster, we went together outside to play. They fisrt start with the local version of « I lost a letter":
Lencinho caio na mao nao
Lencinho caio na mao nao
Ovo podre ceira mal, ovo podre cheira mal
Then they played rope skipping (with two scarfs)
« Comeu minha manga e a manga tava doca » (They ate my mangos and my mangos are sweet). And anorther version : « Aque nao passa ninguem vou passar »
They also played marbles. It's the first time, we see kids playing marbles. When it was time to leave, they sang for us. It's so lovely to share such a moments with kids who don't speak the same language than us!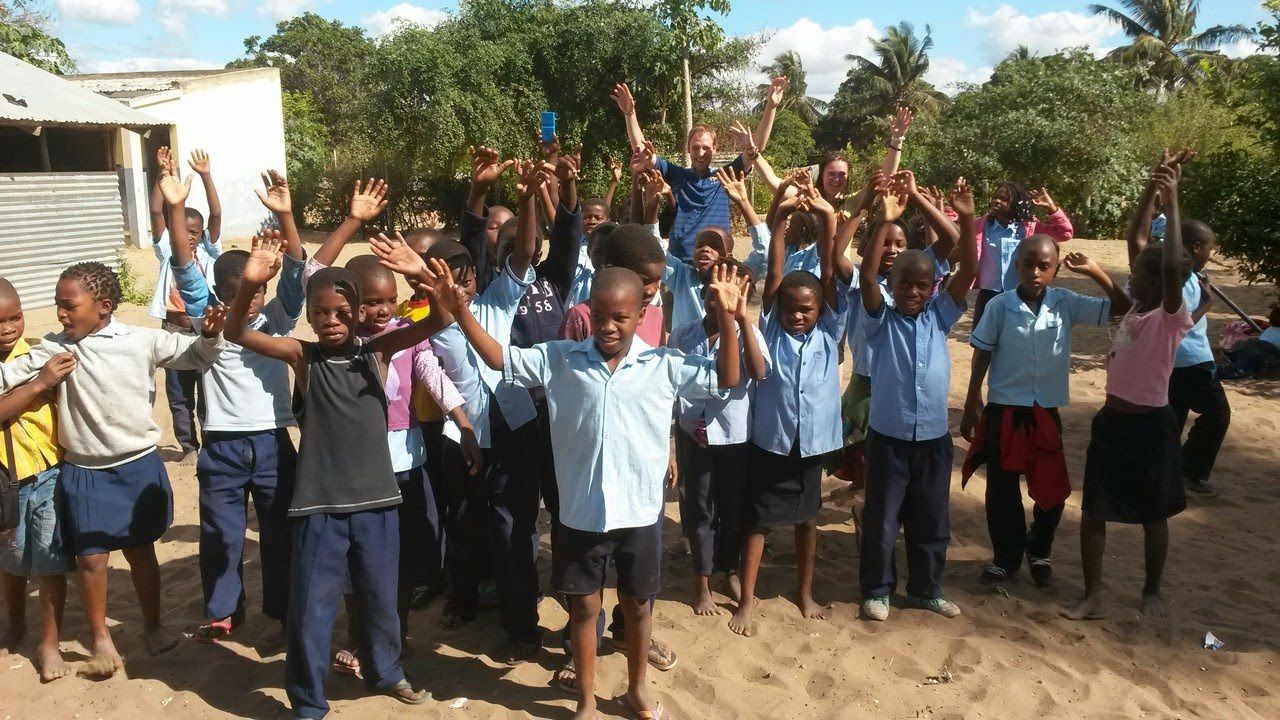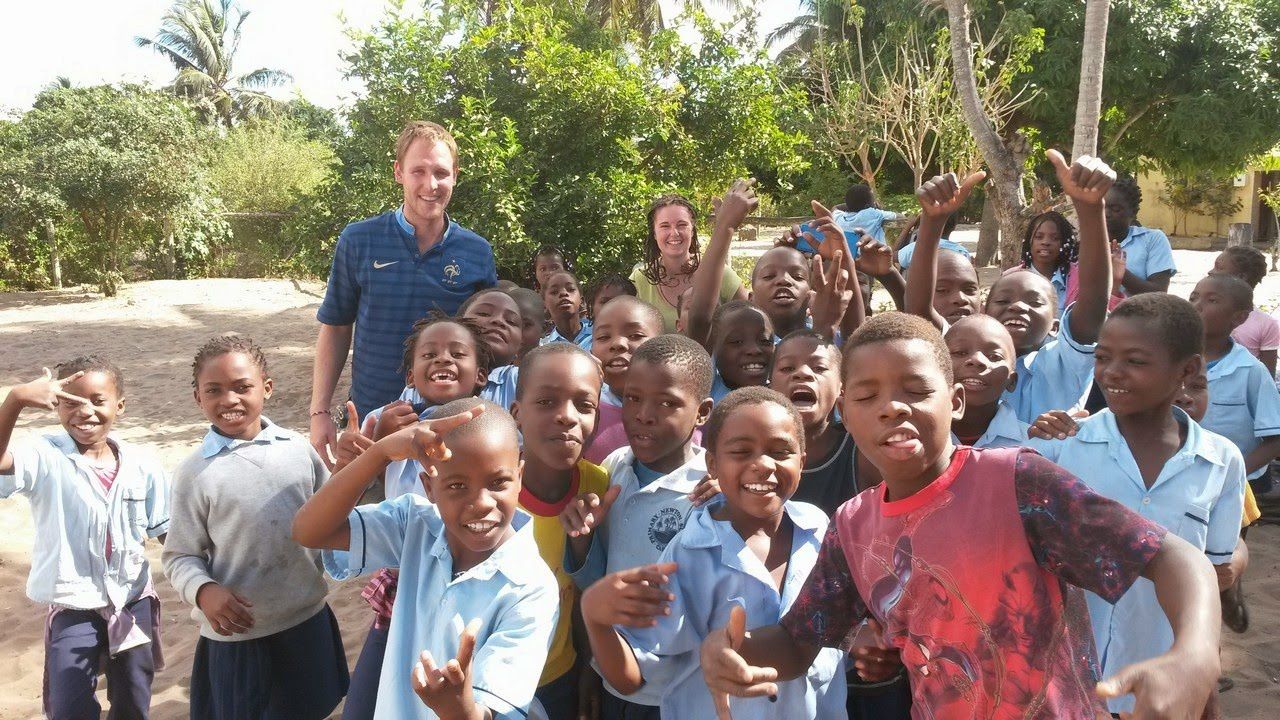 One thing is very curious for us : every times we pass in front of a school, there are always pupils outside… Do they study sometimes ??? A local guy explained us that they are too many students (or the classrooms are too small) so they study in shift. During 2 hours it is the first shift, and then the second, etc etc… A Mozambican student sit in a classroom between 2 and 4 hours per day, and a French kid 7 hours…
We were also surprise by the noise in the school. Even with the teacher, kids are very loud… and they have a different way to learn : the teacher read loudly the lesson and the kids just repeat together. Do they really learn somethings??? This is another story… !!!
To be informed of the latest articles, subscribe: